Cod liver oil is a dietary supplement that is extracted from the liver of Atlantic cod. It is packed with nutrients such as vitamins A and D, as well as omega-3 fatty acids, which are essential for the human body. Cod liver oil has been used for centuries as a natural remedy for various health conditions due to its numerous benefits, which range from promoting a healthy immune system to reducing inflammation and improving bone health. Some people swear by it for smoother, more radiant skin and shinier hair. However, it is important to note that cod liver oil should be taken in moderation and under the guidance of a healthcare professional as excessive consumption can lead to vitamin toxicity. With its long-standing reputation as a nutritional powerhouse, it comes as no surprise that cod liver oil is still considered a staple supplement in many households.
How FactsFanatics Chooses the Best Cod Liver Oils
When it comes to choosing the best cod liver oil, it's important to do your research. With so many options available on the market, it can be overwhelming knowing where to start. Not to mention, you don't want to waste your time or money on a product that may not work for you. That's why FactsFanatics has done the hard work for you. Our expert reviewers have spent countless hours researching and testing the best cod liver oils to help you make an informed decision. So if you're in the market for a high-quality cod liver oil, look no further than our expertly curated list.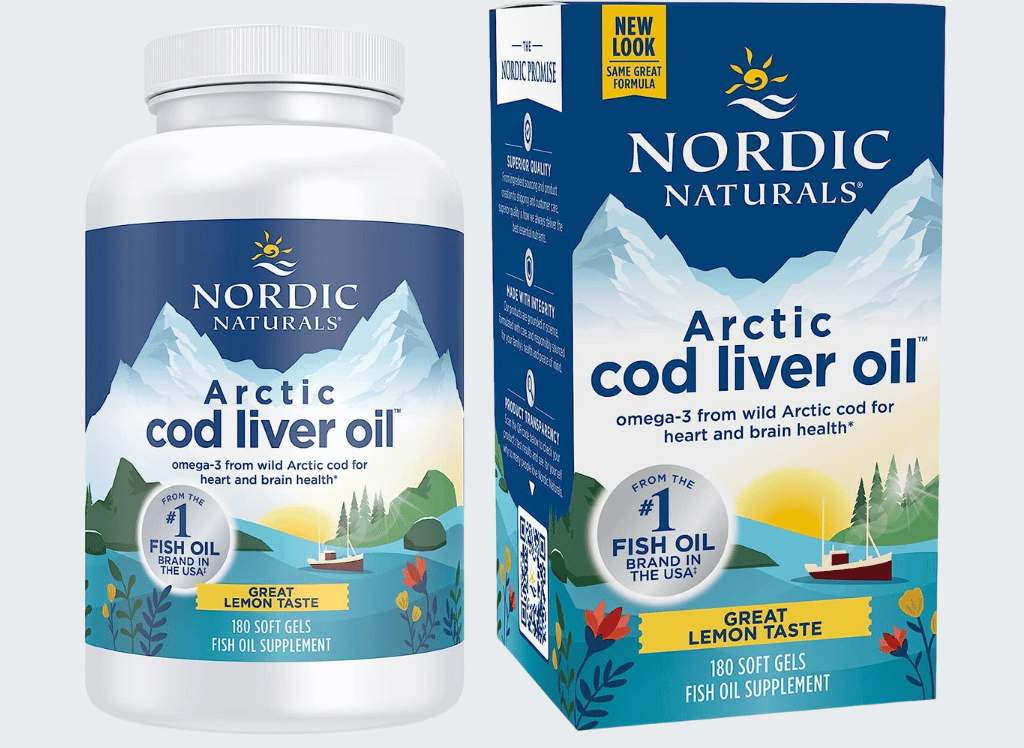 Nordic Naturals Arctic Cod Liver Oil
Check Price on Amazon
Why We Love It
For those who prioritize heart, brain, and nervous system health, Nordic Naturals classic Arctic Cod Liver Oil is a top choice. Made entirely from wild Arctic cod, this supplement promotes optimal immune system function and has won multiple awards, including the prestigious Clean Eating Magazine Clean Choice Award. What's more, Nordic Naturals utilizes the triglyceride molecular form found naturally in fish, ensuring optimal absorption. And if you're hesitant about fish oil's signature flavor, you'll be pleased to know that Arctic cod liver oil capsules boast a refreshing lemon taste - so you won't have to deal with any unpleasant fishy burps.
Things to Know
Nordic Naturals has set a new standard for purity and sustainability in the world of fish oils. With rigorous third-party testing and a commitment to producing in a zero-waste facility powered by biofuel, they have earned certifications from Friend of the Sea (FOS) and other leading international organizations for their ethical practices. And they haven't sacrificed effectiveness in the process - Nordic Naturals' commitment to science and innovation has enabled them to deliver powerful, safe nutrients to support overall wellness. For consumers who care about the planet and their health, Nordic Naturals is a clear choice.
Specifications
Brand: Nordic Naturals
Flavor: Lemon
Primary Supplement Type: Omega-3
Unit Count: 180 Count
Item Form: Softgel
---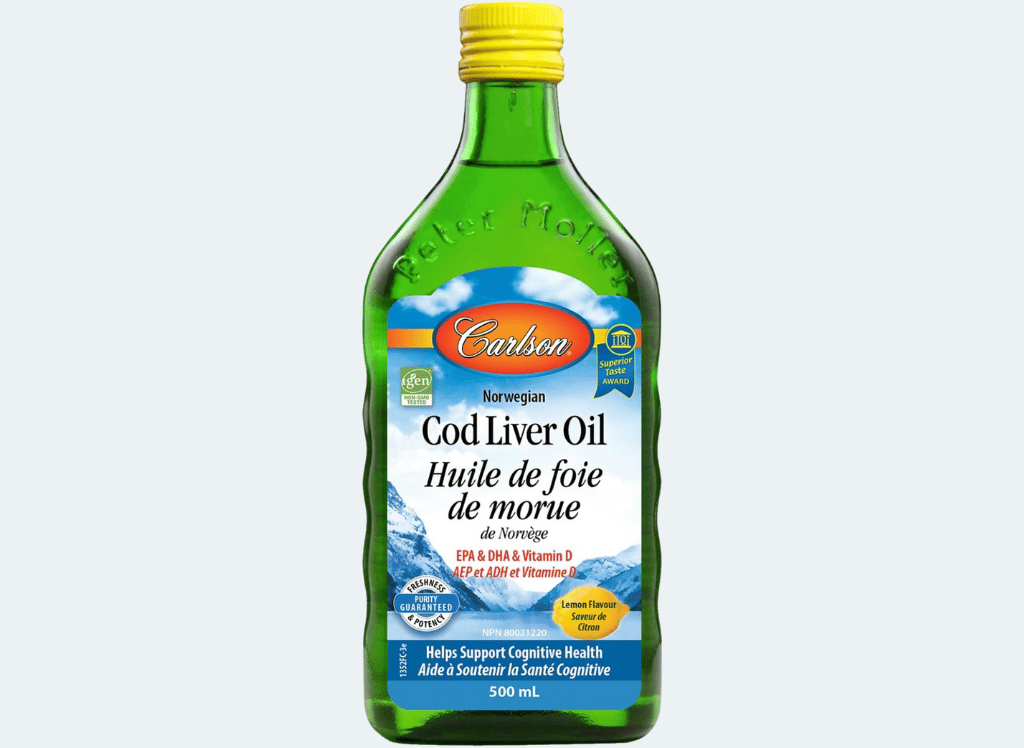 Carlson - Cod Liver Oil, 1100 mg Omega-3s
Check Price on Amazon
Why We Love It
With a single teaspoonful, you can get 1,100 mg of omega-3s, including EPA and DHA, which are essential to overall wellness. But that's not all - Carlson Cod Liver Oil also boasts award-winning taste and quality. Choose from lemon, fruit splash, or natural flavor for a delicious way to support your health. And, when you choose Carlson Cod Liver Oil, you can feel good knowing that it's sustainably sourced from the highest quality Arctic cod off the coast of Norway using traditional, sustainable methods. So, you can be sure your supplement regimen is healthy for both you and the environment.
Things to Know
When it comes to the supplements we take, it's important to know that we're getting the most nutrients possible. That's why Carlson takes immense care in their manufacturing techniques, ensuring that their products maintain their effectiveness. By avoiding the use of excessive heat, moisture, and solvents, Carlson protects the nutrient content in their products. One such product is their Cod Liver Oil, which is bottled with antioxidants and given a nitrogen flush to prevent oxidation. Carlson guarantees that their omega-3s are always fresh, potent, and pure, giving customers peace of mind when it comes to their supplements.
Specifications
Brand: Carlson
Flavor: Lemon
Primary Supplement Type: Vitamin E
Unit Count: 16.9 Fl Oz
Item Form: Oil
---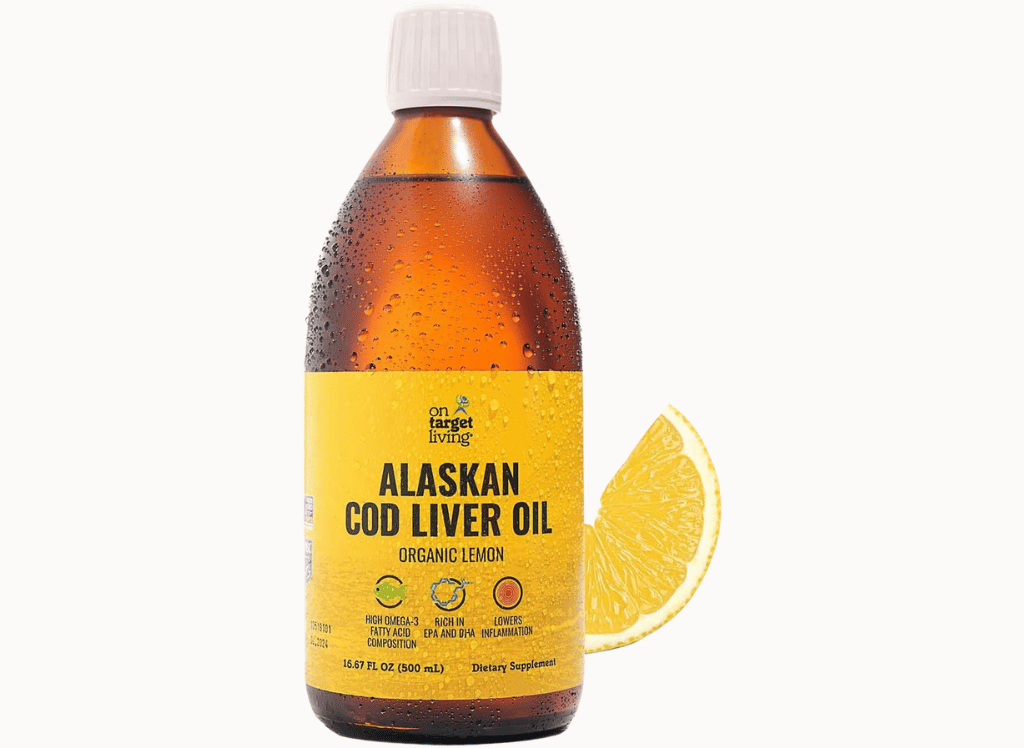 On Target Living Alaskan Cod Liver Oil
Check Price on Amazon
Why We Love It
As people become increasingly health conscious, the demand for all-natural supplements is on the rise. On Target Living Alaskan Cod Liver Oil taps into this growing trend with its pure and sustainably sourced product. Harvested from the crystal clear waters of Dutch Harbor, Alaska, this cod liver oil is caught using long lines, which leaves minimal impact on the environment. With each tablespoon providing a whopping 540 IU of naturally occurring Vitamin D, this oil is perfect for those looking to boost their nutritional intake. What's more, the preserving process ensures that all of the vitamins and nutrients are maintained, making it a healthy option for all ages.
Things to Know
Did you know that over 90% of our population is deficient in omega-3 fatty acids? These essential fatty acids are essential for optimal health, especially for our brain, eye, memory, mood, and cardiac and circulatory systems. The good news is that this Alaskan Cod Liver Oil is rich in anti-inflammatory Omega 3's DHA and EPA. But they don't stop there, On Target Living also offers a real organic lemon taste. No more struggling with the natural and artificial flavors of fish oil supplements. On Target Living cold-pressed organic natural lemon flavor does an excellent job of masking any unpleasant fishy taste. Try it out for yourself and experience the benefits of omega 3's in a delicious and convenient form!
Specifications
Brand: On Target Living
Item Weight: 16.67 Fl Oz
Specialty: Certified Organic, GMO-Free, Kosher Certified
Diet Type: Gluten Free
Item Form: Oil
---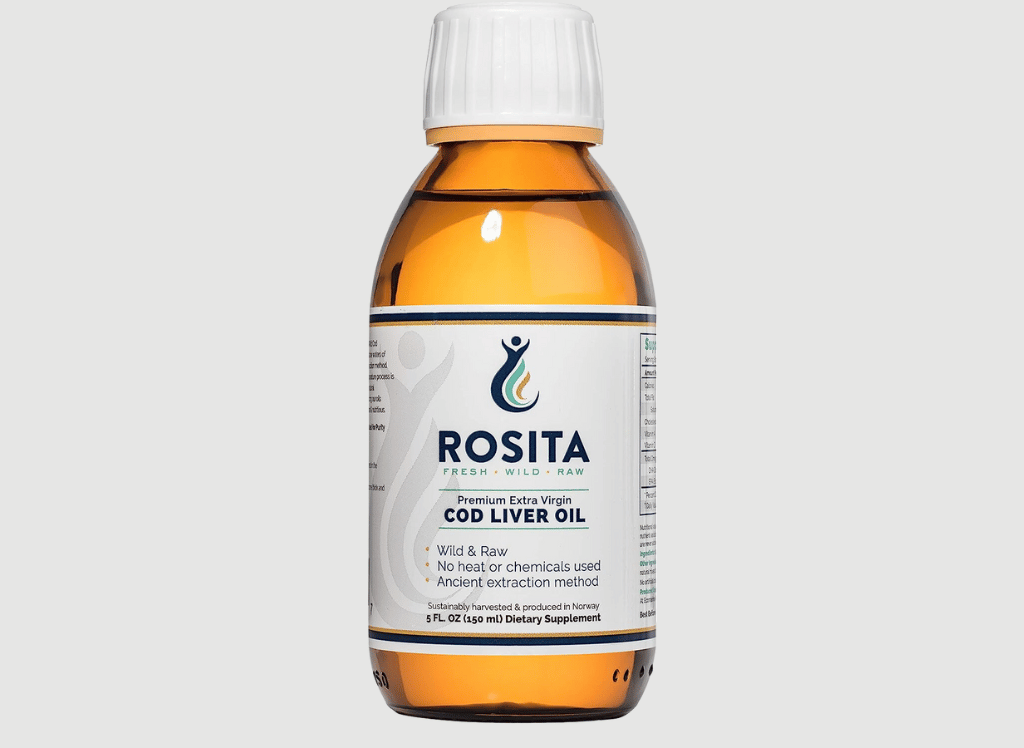 Rosita Extra Virgin Cod Liver Oil Liquid
Check Price on Amazon
Why We Love It
Rosita Extra Virgin Cod Liver Oil is not like your typical fish oil supplement. Rather than synthetic vitamins, this product contains naturally occurring nutrients such as vitamins A and D and a full spectrum of beneficial omega fatty acids. What's even better is that the cod used to obtain these nutrients are sustainably caught using hook and line, off the coast of Norway on Rosita's fishing boat. Unlike other processed fish oils, Rosita's liquid cod liver oil is released using a rare, generations-old technique that ensures utmost freshness without the use of heat, chemicals, or mechanics. Give your body the pure and unprocessed nourishment it deserves with Rosita Extra Virgin Cod Liver Oil.
Things to Know
If you're looking for a high-quality fish oil supplement that is pure and potent, Rosita Extra Virgin Cod Liver Oil should be on your radar. What sets Rosita apart from other brands is their commitment to transparency and rigorous testing. Each batch is 3rd-party tested in a microbiological laboratory and certified to meet strict European and WHO regulations, so you can feel confident that you're getting a safe and effective product. Plus, Rosita offers more servings compared to soft gels, making it a great choice for families or those who want to take therapeutic doses. And, unlike other fish oils that are flavored with synthetic additives, Rosita's oil tastes like the real thing - robust, wild-caught fish from the pristine seas of Norway.
Specifications
Brand: Rosita
Flavor: Unflavored
Unit Count: 5 Fl Oz
Item Form: Liquid
Product Benefits: Supports immunity, vision, reproduction, bone, and brain health; may reduce inflammation and promote healthy skin
---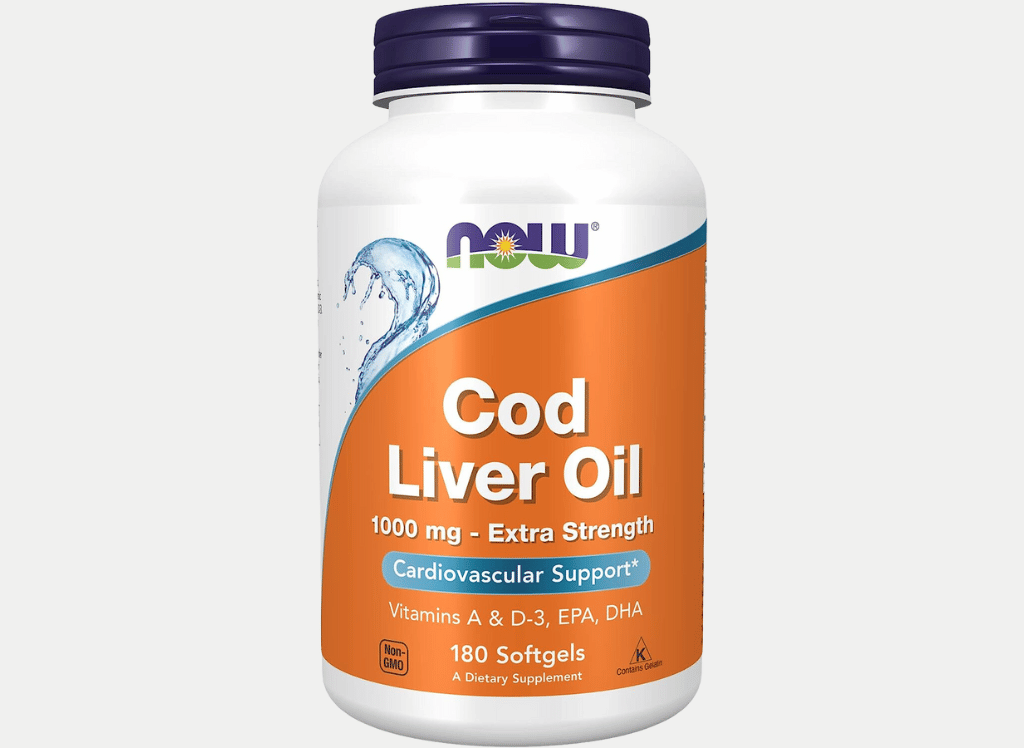 NOW Supplements Cod Liver Oil - Extra Strength 1,000 mg
Check Price on Amazon
Why We Love It
NOW Supplements offer a natural way to support your overall health and well-being through their excellent cod liver oil source. With a rich history of traditional use, cod liver oil has been trusted for generations to provide essential vitamins A and D-3. The use of natural cod liver oil in this supplement is held to the highest quality control standards, ensuring you receive only the best. Along with supporting overall health, cod liver oil has also been shown to offer cardiovascular support, making it a smart choice for anyone looking to improve their heart health.
Things to Know
These supplements are soy-free, kosher, halal, and keto-friendly, making them a versatile option for a wide range of lifestyles. Plus, they're made by a family-owned and operated company right here in the USA. Beyond their dietary considerations, NOW Supplements are also GMP Quality Assured, which means that they've undergone rigorous testing to confirm their potency and stability. With their NPA A-rated GMP certification, you can trust that every step of the manufacturing process has been closely examined to ensure top quality.
Specifications
Brand: NOW
Flavor: Unflavored
Primary Supplement Type: Omega 3
Unit Count: 180 Count
Product Benefits: Heart Health Support
---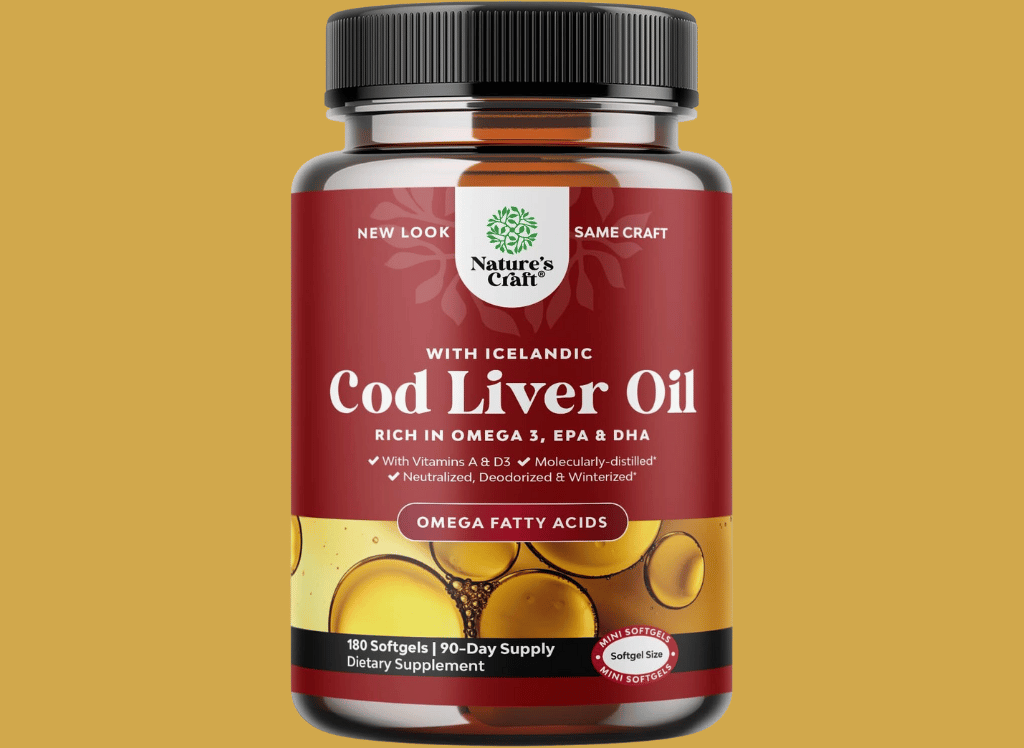 Natures Craft Icelandic Cod Liver Oil Softgels
Check Price on Amazon
Why We Love It
Nature's Craft, is a supplement brand with one key mission: providing you with the best fish oil and cod liver oil supplements to optimize your health. they're proud to offer premium EPA DHA omega 3 fish oil supplements made from the Gadus morhua cod livers that are specially designed to cater to your well-being in all aspects.
While most people choose fish oil soft gels to improve their heart health, have you ever wondered about the full-body benefits they may offer? With Nature's Craft cod liver fish oil pills, you can also experience cognitive health benefits and much-needed joint support.
Things to Know
There's something special about the way nature crafts its treasures, and Icelandic cod oil is no exception. They've taken delicate steps to ensure that their premium quality cod oil is free of any unwanted odors or impurities, making it an exquisite experience for your taste buds. Rich in omega-3 fatty acids, EPA and DHA, this extraordinary oil is also packed with vitamins A and D. However, to get the most benefits, it's essential to take it with your meals so your body can absorb it better.
Specifications
Brand: Natures Craft
Flavor: Liver
Primary Supplement Type: Vitamin A
Unit Count: 180 Count
Item Form: Softgel
---
Cod Liver Oils FAQ:
1. What Are Cod Liver Oils?
Cod liver oils are a natural source of rich nutrients that offer a myriad of health benefits. Extracted from the livers of cod fish, they are packed with omega-3 fatty acids, vitamins A and D, and other essential nutrients that support overall health and well-being.
These oils were once a popular health supplement among many cultures, that recognized the nourishing properties they contain. Nowadays, cod liver oils are gaining popularity again, especially among those looking for natural remedies to support their immune system.
When taken regularly, cod liver oils can boost brain function, enhance heart health, and reduce inflammation throughout the body. With their numerous benefits, it's no wonder that cod liver oils have become an important part of many people's health routines.
2. What Are the Benefits of Cod Liver Oils?
Cod liver oil is a natural supplement that has long been touted for its health benefits. With high levels of omega-3 fatty acids, vitamins A and D, and other essential nutrients, this oil has the potential to improve joint health, brain function, and even skin health. In addition, it has been shown to reduce inflammation in the body, improve heart health, and boost the immune system.
While some people may be hesitant to take cod liver oil due to its fishy taste, many find that the benefits are well worth it. By incorporating this supplement into your daily routine, you may be able to improve your overall health and wellness in a variety of ways.
3. What Are the Side Effects of Cod Liver Oils?
Cod liver oil has long been praised for its numerous health benefits, particularly its high concentration of vitamin D and omega-3 fatty acids. However, as with any supplement, there may also be some potential side effects to be aware of. Some people may experience digestive discomforts, such as nausea, diarrhea, or indigestion when taking cod liver oil supplements.
Additionally, taking very high doses of cod liver oil over an extended period may lead to an increased risk of bleeding, since it contains high levels of vitamin A. Despite these risks, cod liver oil can still be a beneficial addition to a healthy lifestyle when taken in the appropriate dosages and under the guidance of a healthcare professional.
4. How Do I Store Cod Liver Oils?
When it comes to storing this oil, there are a few things you need to keep in mind to ensure it remains fresh and effective. First, it's important to store cod liver oil in a cool, dark place, away from direct sunlight and heat sources. This will prevent the oil from oxidizing and going rancid.
Second, make sure to tightly seal the bottle after each use and keep it away from exposure to air.
Lastly, if you're not going to use the oil for an extended period, it's best to store it in the fridge to prolong its shelf life. By following these simple storage tips, you can make sure your cod liver oil remains fresh and potent, allowing you to reap its many health benefits for years to come.
5. What Are the Nutritional Benefits of Cod Liver Oil?
It's packed with vitamins A and D, both of which are crucial for maintaining healthy bones, teeth, and muscles. Additionally, cod liver oil contains omega-3 fatty acids or eicosapentaenoic acid, which play a role in brain function and heart health. Studies have also shown that cod liver oil may help improve joint health and ease symptoms of arthritis.
With so many benefits, it's no wonder that cod liver oil continues to be a valuable addition to the health and wellness world looking to improve their overall health.
Final Thoughts About Cod Liver Oil
Cod liver oil has several potential health benefits, making it an excellent choice for supplementing your diet. Whether you're looking to improve your heart health, support joint function and mobility, or just get the vitamins A and D that are so important for overall well-being, cod liver oil is a great option.
With careful consideration of dosage levels and quality control measures in place, taking regular doses of this powerful supplement can help ensure that you stay healthy and active well into the future.
If you have any questions about how cod liver oil dietary supplements may benefit your particular situation, be sure to consult with your healthcare provider before starting supplementation.
Thank you for reading!
Your friend,
Kelly
If you are interested in entertainment while you shop, you can get a 30-day free trial of Amazon Prime Music or listen to your favorite audiobook with Two Free Audiobooks from Audible Plus! Additionally, if you want to take advantage of 2-day shipping, get a try Amazon Family 30-day Trial.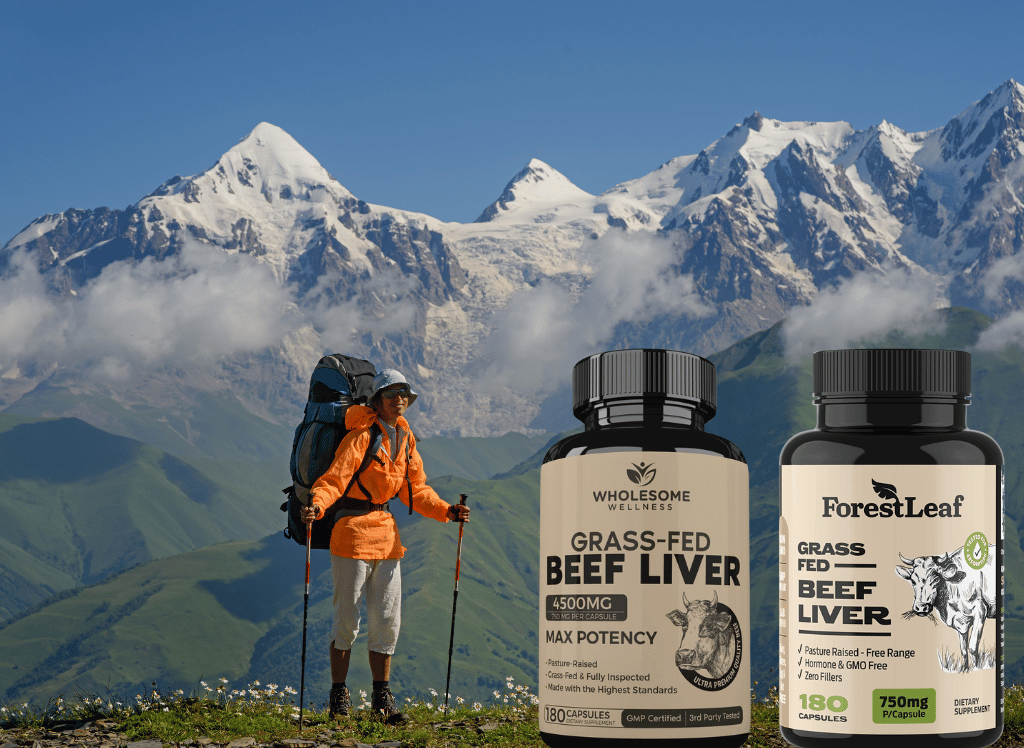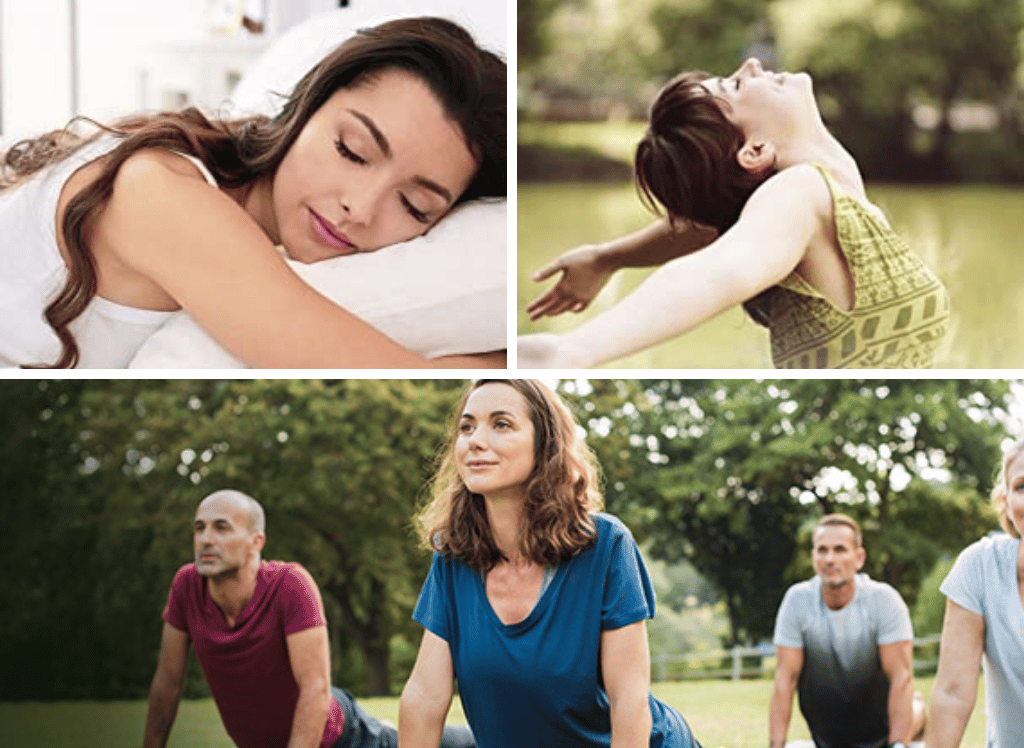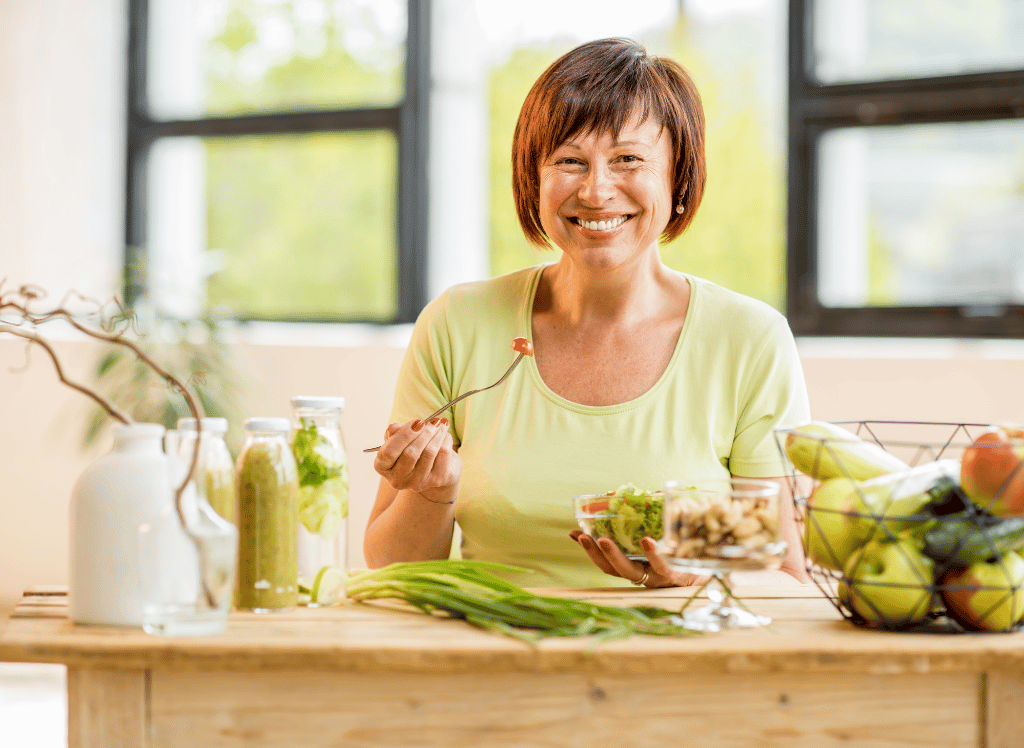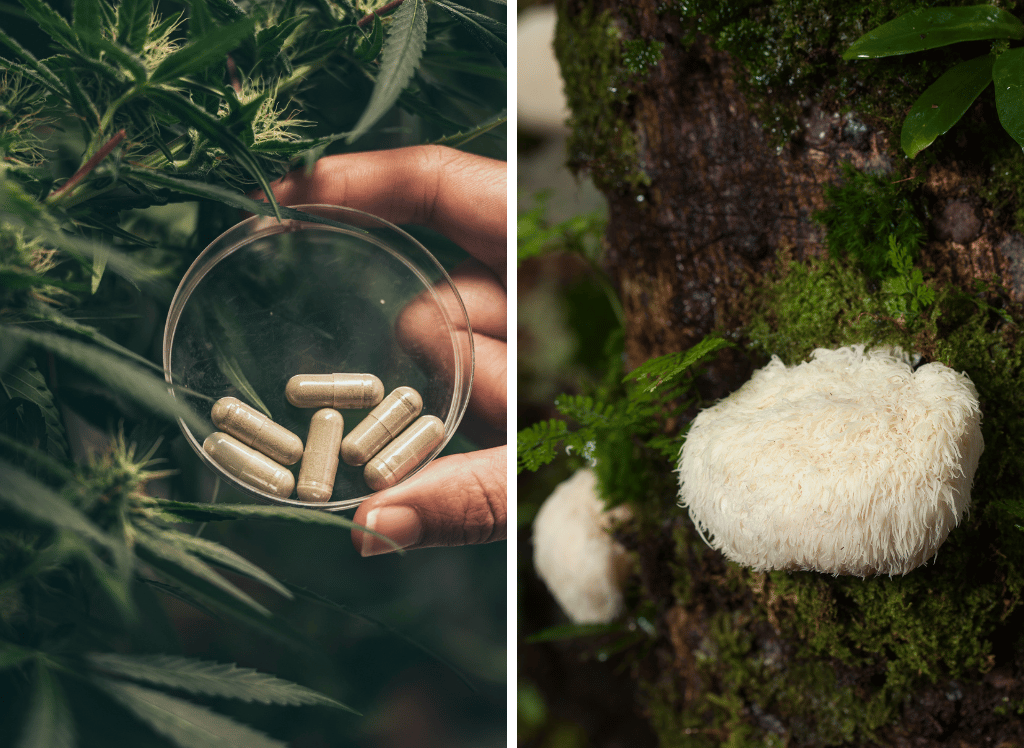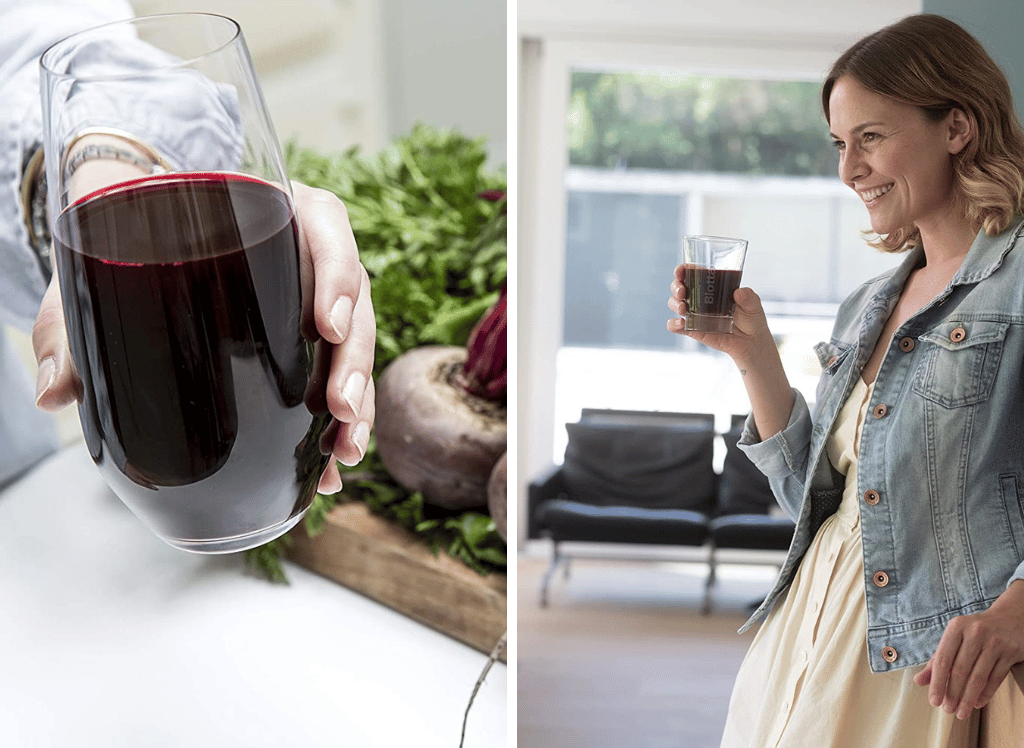 Are you looking for the best products? We've got you covered! Our editors independently selected each item on this list. FactsFanatics may collect a share of sales or other compensation (at no cost to you) from links found within these pages if they choose to buy something (that's how we stay in business); as an Amazon Associate, we earn from qualifying purchases. Reviews have been edited for length and clarity; enjoy finding your next favorite thing today!