Cats are known for their adventurous spirit, but sometimes their sense of exploration can lead them far from home. While they may always find their way back eventually, the uncertainty and worry that comes with a missing pet is something no owner wants to experience. Luckily, cat GPS trackers are becoming more and more common, offering peace of mind to cat guardians everywhere.
These handy devices can help locate your feline friend quickly and easily, ensuring that they never stray too far from home. Plus, they provide real-time updates so you can keep a watchful eye on your kitty's whereabouts whenever you need to. Whether you have an indoor cat who occasionally wanders or an outdoor cat who loves to explore, a cat GPS tracker is a fantastic way to keep your furry friend safe and secure.
How FactsFanatics Chooses These Cat GPS Trackers
When it comes to finding the best cat GPS trackers on the market, FactsFanatics doesn't leave any stone unturned. Our process for choosing the top cat GPS trackers involves extensive research and analysis of various factors such as price, range, battery life, and connectivity.
We consider customer reviews and feedback to ensure that they're recommending cat GPS trackers that have been tried and tested by real cat owners. Most importantly, we prioritize the safety and comfort of cats to ensure that the GPS trackers don't cause any harm or discomfort to the feline companions.
By following this meticulous approach, FactsFanatics helps cat owners find reliable and effective GPS trackers that give them peace of mind knowing that their kitty is always safe and sound.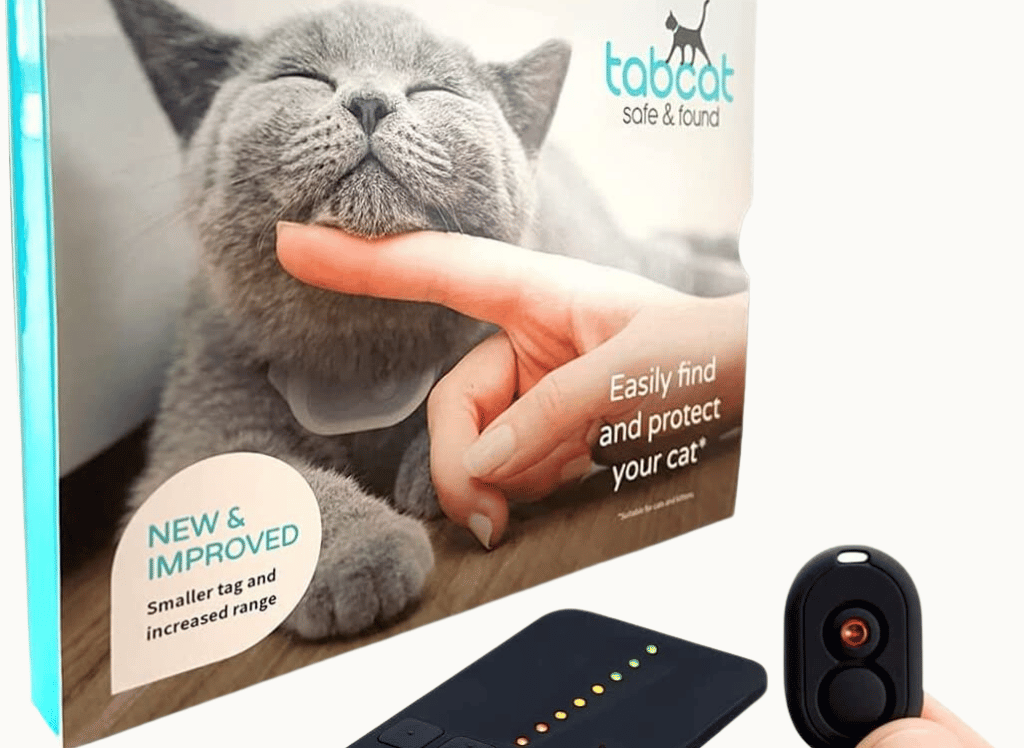 TabCat Homing Tags v2 Pet Cat/Kitten Tracker
Check Price on Amazon
Why We Love It
For cat owners, losing your furry friend can be a heart-wrenching experience. Fortunately, the Tabcat cat locator makes this worry a thing of the past. With no monthly subscription fees, you only need to pay once for this feature-packed gadget. Not only does it work both indoors and outdoors, but the device also provides highly accurate directional guidance to help you find your cat.
As you get closer, the handset will even change the color of its lights and beep to indicate proximity. With pinpoint accuracy to within 2.5cm, this cat locator is a must-have for any cat owner looking for peace of mind.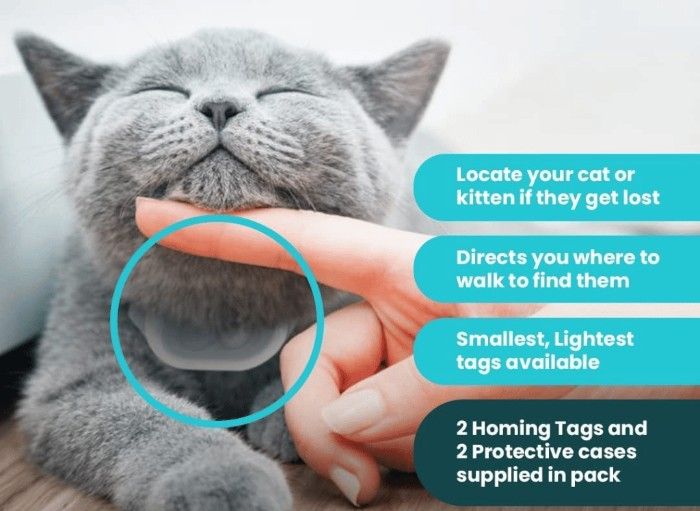 Things to Know
With TabCat's patented Radio Frequency technology, you can find your cat anywhere – even if it's trapped in a shed, garage, or stuck up a tree. And with no hidden costs or monthly payments, the Tabcat is a one-time purchase that will protect your cat for years to come.
Plus, the homing tag is small and lightweight, making it easy to attach to your cat's collar. You can even train your cat to come home on demand to avoid searching. With the protective silicone splash-proof case, you can rest easy knowing your cat's tag is safe from damage.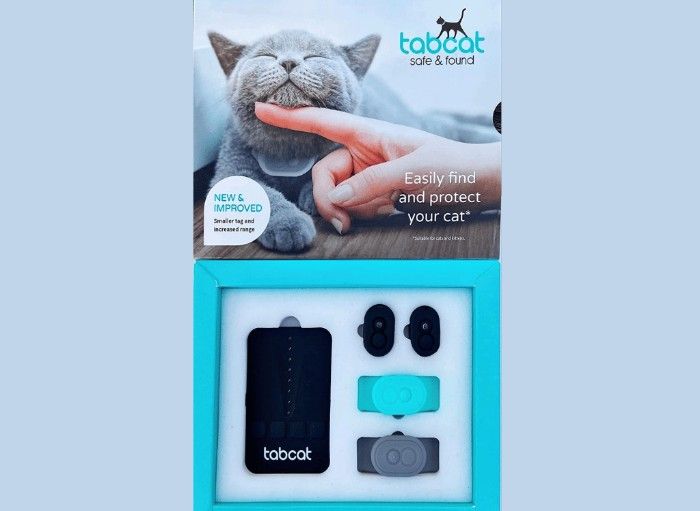 Additional Info
No Subscription Needed
Better Than GPS
Highly Accurate
Small and Light Weight
---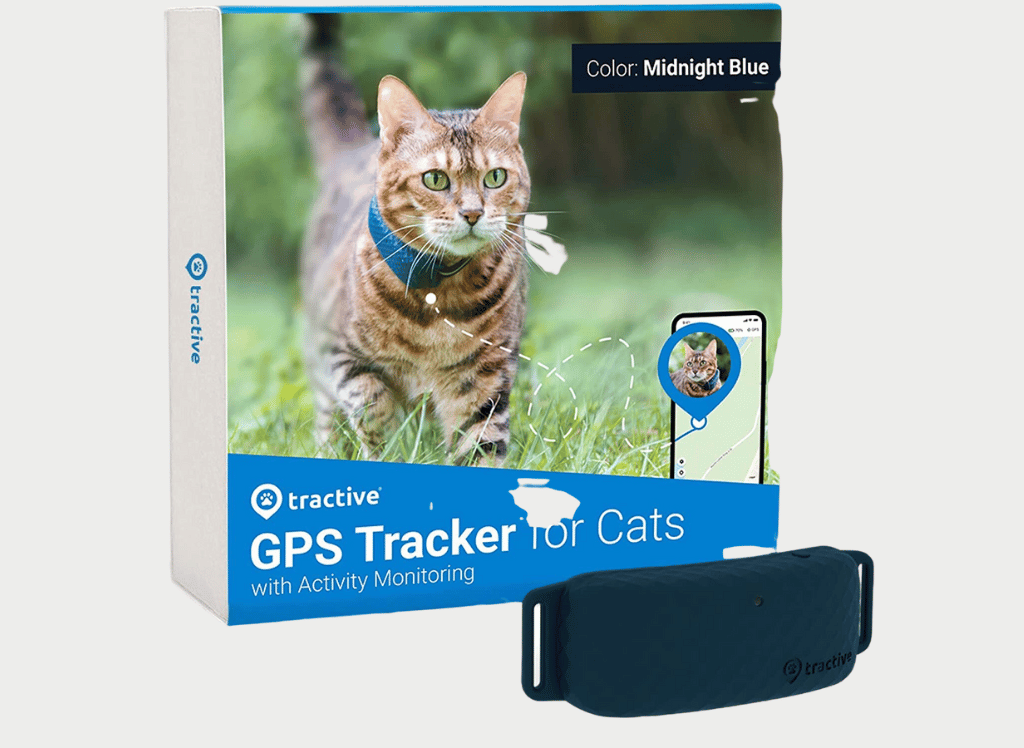 Tractive GPS Cat Tracker - Waterproof
Check Price on Amazon
Why We Love It
Tractive cat GPS tracker, with live tracking and location history, allows you to follow your pet's every step in real-time on your phone. You can also rest easy with the virtual fence feature, which lets you mark safe zones and receive alerts as soon as your pet leaves or returns to the designated area.
With monthly, 1, 2, and 5-year subscription plans available starting at just $5 per month and a 30-day money-back guarantee, give yourself peace of mind while giving your pet the freedom to explore.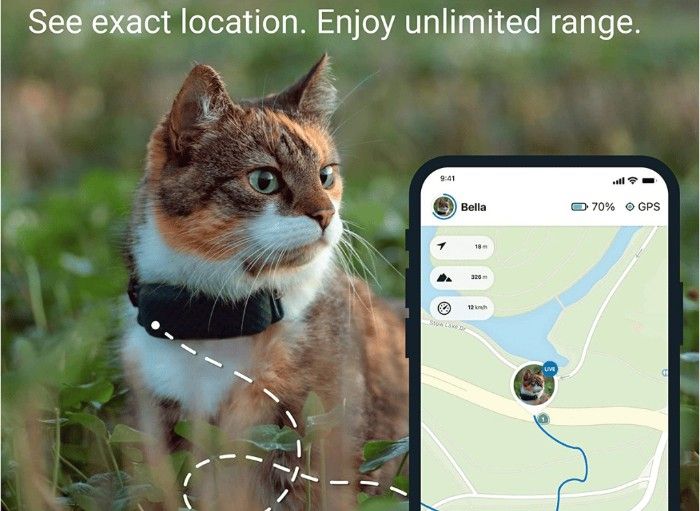 Things to Know
With the all-day activity monitoring feature of the Tractive GPS tracker collar attachment, you can easily monitor their active time, rest, and calories burned. Setting fitness goals is a breeze too, giving you peace of mind that your feline friend is getting the exercise they need.
The collar attachment is designed specifically for cats and is 100% waterproof, so you don't have to worry about it getting damaged while your cat plays outside. With worldwide location tracking, managing your cat's whereabouts has never been easier. Whether you're in the USA, Canada, or any of the 175+ other countries, you can track your cat's location via the free Tractive GPS app for iOS and Android or in any browser. Keep your cat in great shape with the Tractive GPS tracker collar attachment.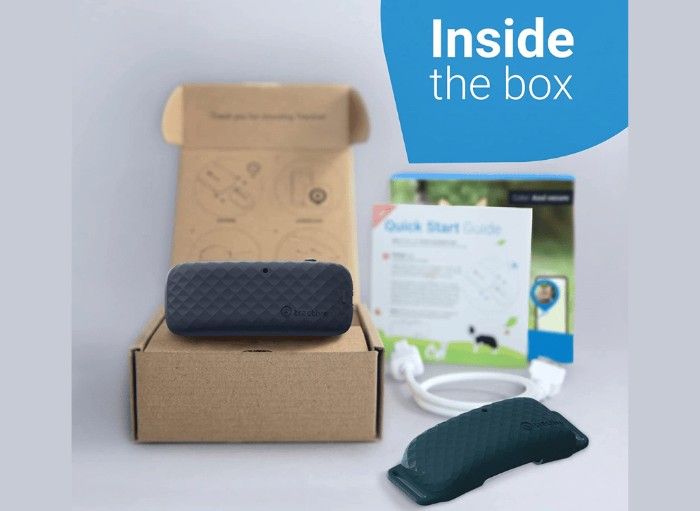 Additional Info
Subscription Plan Needed
Live Tracking
100% Waterproof
Virtual Fence
---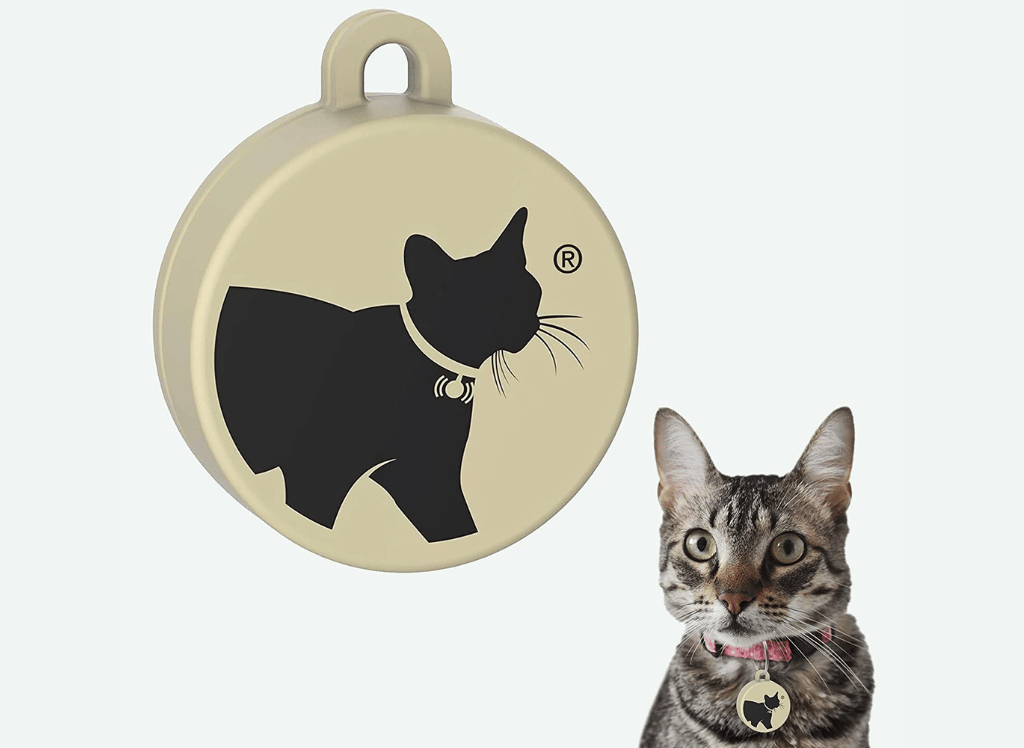 Cat Tailer Cat Tracker - Small and Lightweight
Check Price on Amazon
Why We Love It
This device is a game-changer in the world of pet accessories, as it's the best cat tracker with no subscription on the market. It attaches just like any ordinary name tag on your pet's collar, so you can easily keep track of your cat's whereabouts.
The lightweight design makes it easy for your cat to wear without even noticing it's there. At only 7 grams and 27 mm round, it's not only sturdy enough to withstand your pet's daily adventures but also unobtrusive enough to allow your pet to move comfortably.
Plus, it's not limited to being an animal tracker for cats only and can be used as a dog tracker, too! Better yet, with the adorable cat decal, your pet will look cute as a button while wearing it.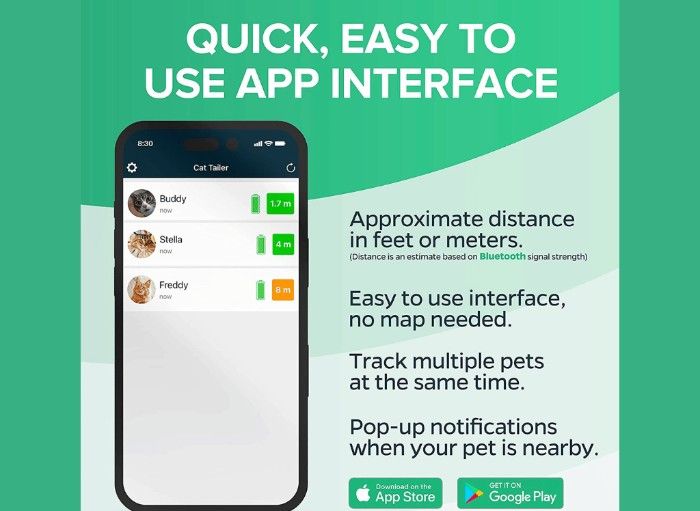 Things to Know
The Cat Tailer is a pet tracking device that has revolutionized the pet industry, particularly for cat lovers. With its Bluetooth Low Energy Technology, it allows you to stay connected with your furry friend within a range of 328 feet.
This portable kitten collar tracking device operates without using GPS, which is a significant advantage for cat owners who want to keep their furry friends safe without incurring the high cost of GPS technology.
You can use the smartphone connectivity feature to determine your pet's location and receive notifications when they are back within range. Moreover, the Cat Tailer comes with a one-year warranty and a satisfaction guarantee, which is a surefire way of putting pet owners' minds at ease. Experience peace of mind while keeping close tabs on your cat's location.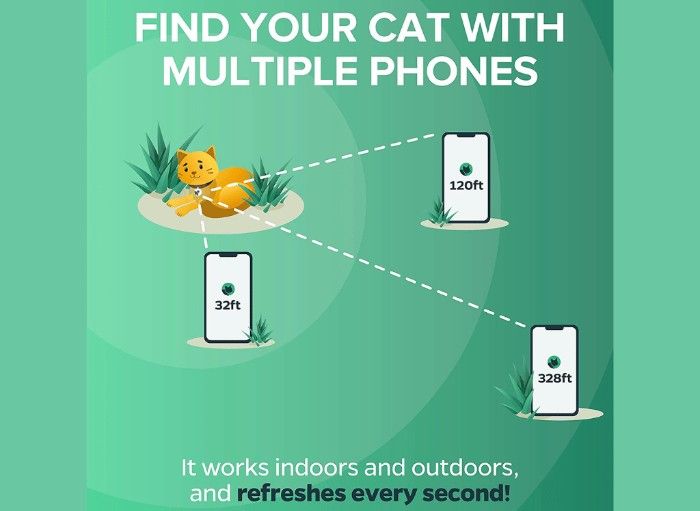 Additional Info
Small and Light Weight
Blue Tooth Low Energy Technology
No Subscription Needed
One Year Warranty
---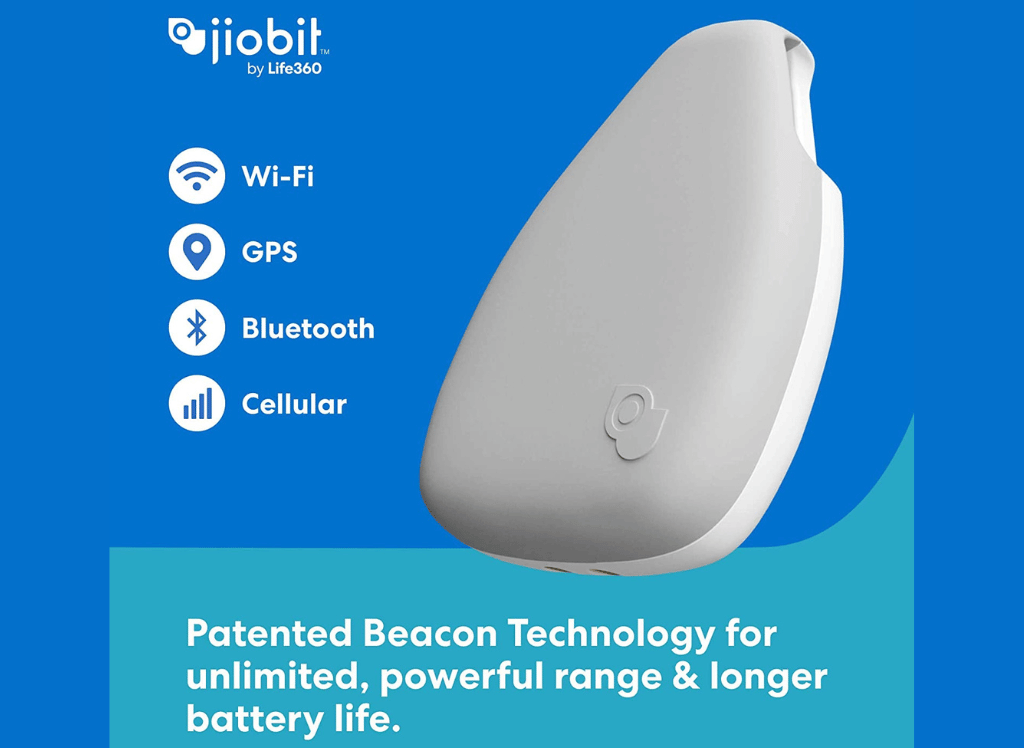 Jiobit - Smallest GPS Tracker for Cats and Dogs - Lightweight, Water Resistant, Durable
Check Price on Amazon
Why We Love It
Staying connected with our pets is essential for any loving owner. With Jiobit real-time GPS location sharing, you no longer have to worry about losing track of your furry companion.
This innovative technology combines GPS, Wi-Fi, and Bluetooth to give you unprecedented accuracy, range, and battery life. And, with an unlimited nationwide range, you can always keep an eye on your pet, no matter where they are. Even better, this small, lightweight, and durable design clips onto any size collar without weighing them down (only 18g!).
This means that pets of all sizes can keep up with an active lifestyle, and the beacon technology keeps them connected even when they're on the go.
Things to Know
The Jiobit tracker might be the solution you're looking for. With its powerful smart alerts and customizable virtual fences, you'll be notified immediately if your furry friend strays too far from your designated safe zone.
Plus, with up to 2 weeks of battery life on a single charge, you won't have to worry about constantly recharging the device. Just remember, the Jiobit tracker requires a subscription data plan to stay connected, so be sure to choose the plan that works best for you during activation in the free Jiobit app.
It's compatible with both Android and Apple devices, making it an easy and convenient solution for pet owners on the go.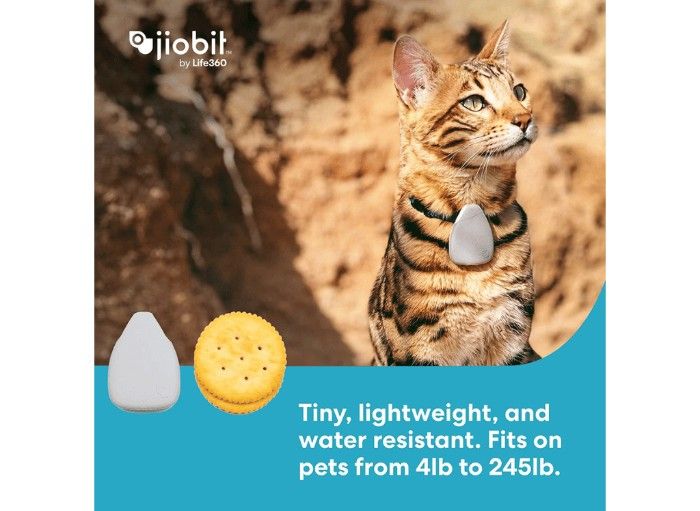 Additional Info
Subscription Plan Required
Small and Lightweight
Real-Time GPS Location
Virtual Fences
---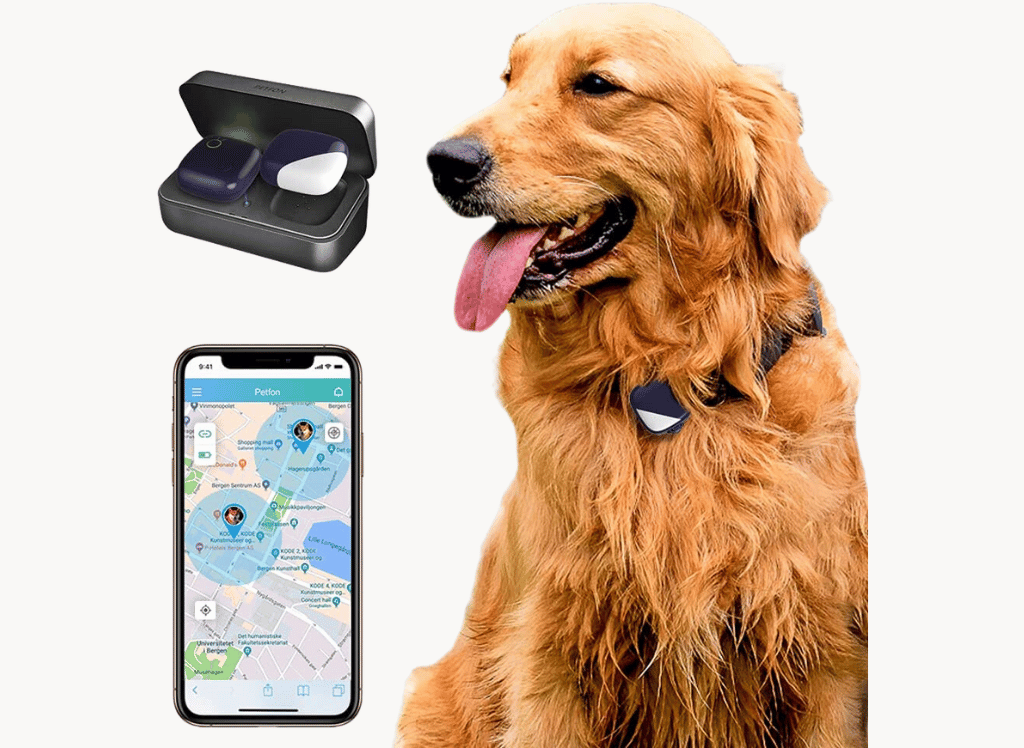 PETFON Pet GPS Tracker - Real-Time Tracking Collar Device for Cats and Dogs
Check Price on Amazon
Why We Love It
The Petfon GPS tracker is an innovative device that allows pet owners to keep track of their beloved furry companions. Without any monthly fees, the durable and waterproof tracker uses a combination of GPS, WiFi, and Bluetooth technologies to provide accurate real-time positioning of pets.
Pet owners can view their pet's location and activity levels at any time using the companion app, giving them peace of mind about their pet's whereabouts.
The unique radar searching feature can even help locate lost pets by pointing users in the direction of their pet. For pet owners who want an affordable way to monitor their pets, the Petfon GPS tracker is a compelling option.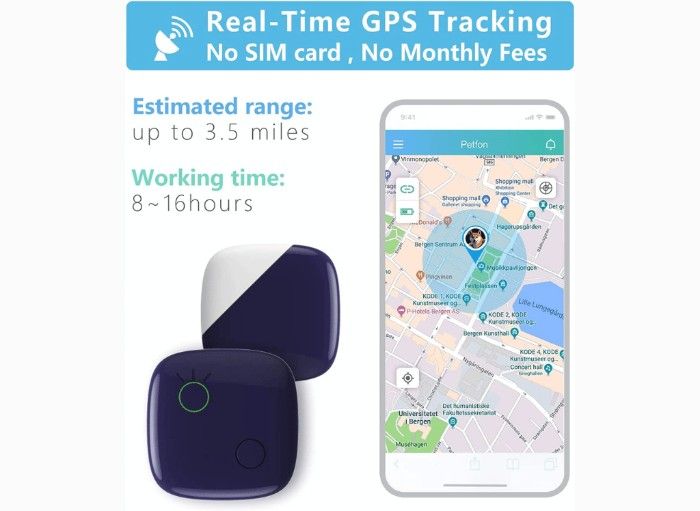 Things to Know
The Petfon GPS tracker is an innovative device that allows pet owners to keep tabs on their furry friends. With its safe area feature, you can define a radius around your pet's location and receive instant notifications if your pet wanders outside of that zone.
The built-in lights and voice command capabilities let you easily locate your pet in low-light conditions or communicate from a distance.
Despite its advanced capabilities, the Petfon GPS tracker is compact, lightweight, and has long battery life, making it ideal for monitoring your pet's whereabouts during everyday activities or extended outings. Overall, this GPS tracker offers pet owners peace of mind and a helpful tool for ensuring their pet's safety.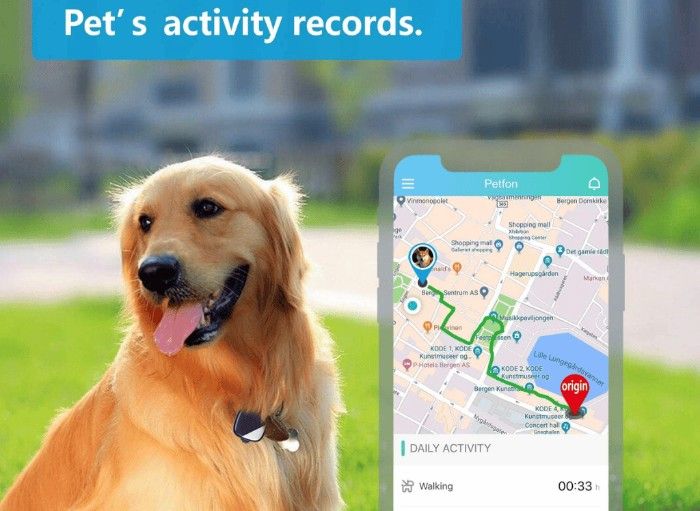 Additional Info
No Monthly Fee
Real-Time Tracking
Customizable Voice Command
Long Battery Life
---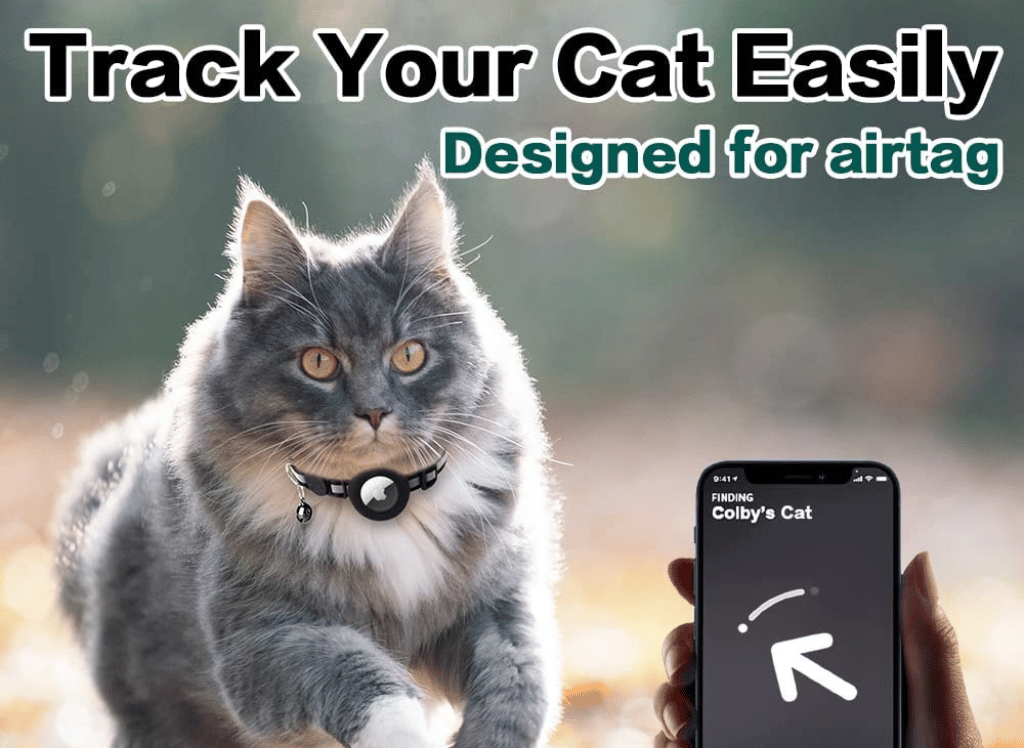 Airtag Cat Collar Breakaway, Reflective Kitten Collar with Apple Air Tag Holder
Check Price on Amazon
Why We Love It
As pet owners, we all want to make sure our furry friends are safe and secure, especially when they are out exploring the great outdoors. That's why their reflective cat collar is the perfect accessory to keep your cat easily located and protected. Featuring a durable elastic airtag case, your airtag device is shielded and secure, preventing it from falling off or dangling.
What's more, this cat collar boasts a sturdy breakaway buckle that ensures your cat can quickly detach in case of danger. With two reflective strips, you can rest assured knowing your cat remains visible even in low-light conditions.
So, let your cat chase and play outside with confidence, knowing they are always within reach and protected.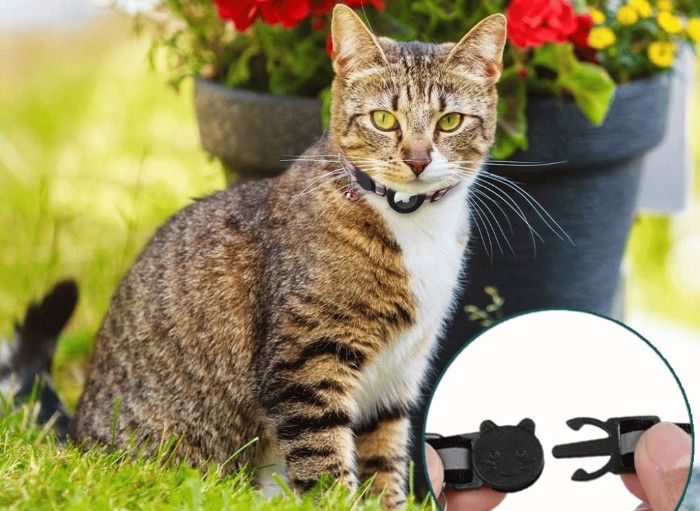 Things to Know
As pet owners, we always prioritize the safety and comfort of our furry friends, and that includes something as seemingly simple as a collar. That's why this kitten collar made of reflective nylon is a game-changer.
Unlike traditional silicone collars, this lightweight and minimalist option won't rub off fur or hurt sensitive skin, easing any irritation or discomfort. With an adjustable length ranging from 8.66 to 13.78 inches, finding the perfect size for your cat is a breeze. That, coupled with the waterproof airtag holder - which also easily wipes clean from dirt and grime - means you can let your kitty play and explore without any worry or hassle.
Additional Info
Does Not Contain a Tracking Device, Purchase Tracking Device From the Apple Store.
Collar and Airtag Holder Only
Safe Breakaway Collar
Waterproof
---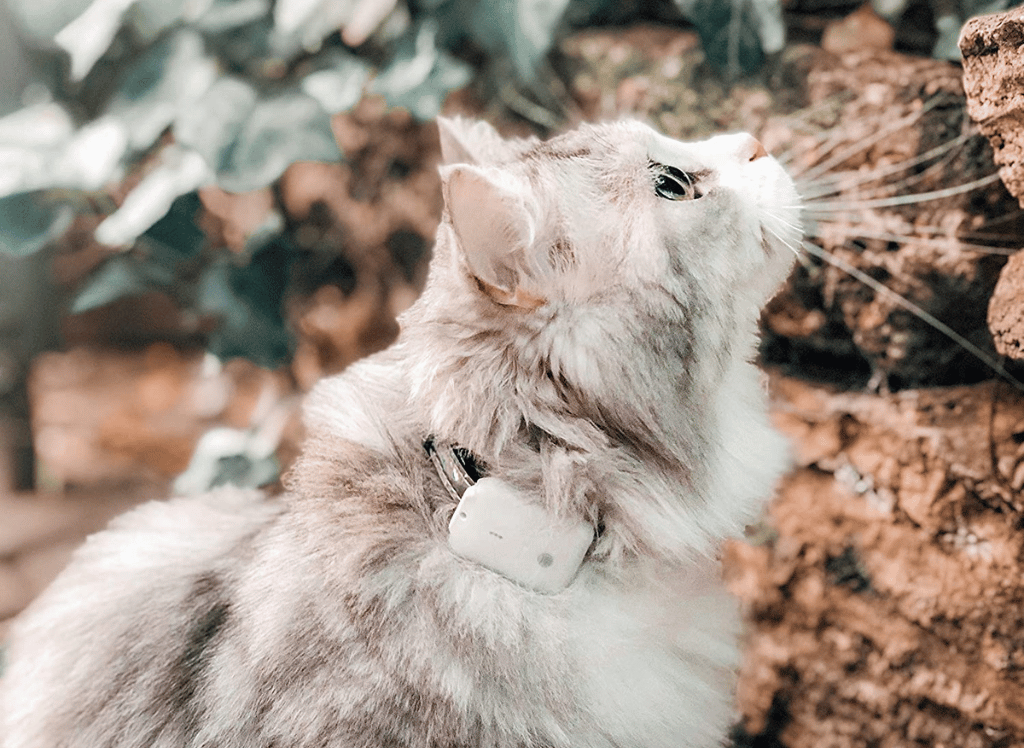 Girafus Cat Tracker RF Finder Longest Range up to 1600 ft
Check Price on Amazon
Why We Love It
Cats are notorious for hiding in the most unexpected places, making it difficult for owners to keep track of their furry friends. While GPS trackers can be helpful, they don't always work in every situation.
But don't worry, Girafus has created a solution to give pet owners peace of mind. Their RF tracker, the Pro-track-tor, can work both indoors and outdoors, making it possible to locate your cat even if they're hiding in a neighbor's garage or cellar.
With no monthly fees and no need for an app, this tracker is an affordable and user-friendly option. Plus, with a range of up to 500 meters (1600 feet), the Girafus Pro-track-tor surpasses the limitations of traditional GPS trackers that often only reach 150m (500 feet). With Girafus, you'll never have to wonder where your beloved pet is hiding again.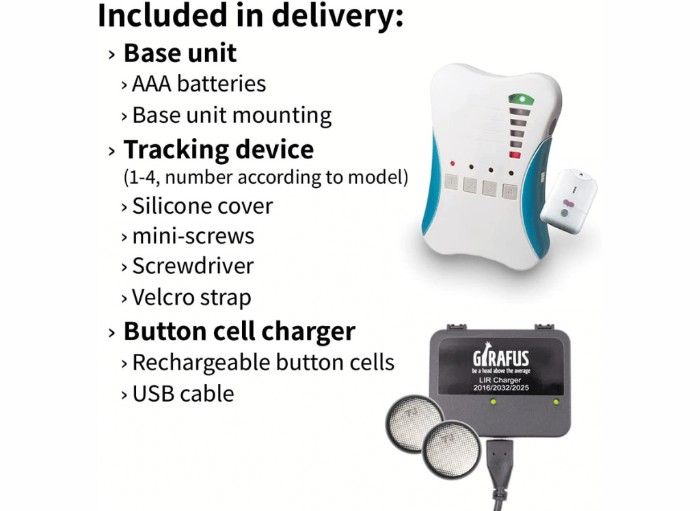 Things to Know
Are you tired of constantly having to replace batteries for your pet's tracking device? Look no further because this pet module now has an improved battery life of up to 30 days!
Not only that but for convenience, rechargeable batteries, and a charger are included. The lightweight module weighs only 28oz with the battery attached, making it easy for your pet to carry around. With the option to choose up to 4 tags, you can keep track of multiple pets.
The kit comes complete with a base unit, Velcro strap, strap, hook, and a silicone sleeve-splash-proof case. Just make sure to check the charger user manual to know when the batteries are fully charged.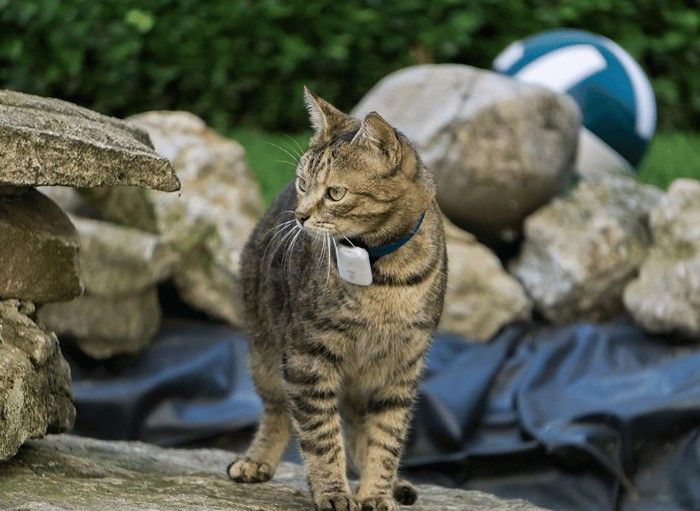 Additional Info
No Monthly Fee
Battery Lasts up to 30 Days
Can Use Up to 4 Pets
Use Indoors or Outdoors
---
GPS Cat Tracker FAQ:
Trying to find the right cat GPS tracker can be a daunting task. With so many options out there, it's hard to know which one is best for your pet and your budget.
You're probably feeling overwhelmed and confused by all of the choices available. Plus, you have more questions than when you started looking!
Don't worry - we've got you covered! We've created a list of frequently asked questions about cat GPS trackers so that you can make an informed decision with total confidence. Our FAQs will help ensure that you get the perfect device for your furry friend and peace of mind knowing they are safe.
1. What Is a Cat GPS Tracker?
A GPS cat tracker is a device designed to track and monitor the location of cats. It typically consists of a small electronic gadget that attaches to the pet's collar and connects via an app to smartphones or computers. Using this technology, owners can easily locate their cats when they are out of sight.
2. Are Cat GPS Trackers Effective?
Yes, as long as you choose one with accurate real-time tracking capabilities. Many reputable manufacturers offer reliable products that use advanced technology for pinpoint accuracy in tracking your pet's location.
3. How Do I Install a Cat GPS Tracker?
The exact installation procedure will depend on the type of tracker you have chosen, but generally, it involves attaching the device to your pet's collar and connecting it with an app on your mobile phone or computer using Bluetooth or Wi-Fi.
4. Can I Use a Cat GPS Tracker for Other Animals Too?
Depending on the particular model, some types of trackers may be compatible with other pets such as dogs as well as cats – though they are designed primarily for cats so you should check with the manufacturer.
5. If My Cat Runs Out of Battery, Will I Still Be Able to Track It?
Luckily, most GPS trackers for cats have a feature that allows you to see the last known location before the device lost its charge. This means you'll be able to have a general idea of where your cat was when the GPS battery died.
However, it's always best to keep your cat's tracker charged to ensure you have accurate and up-to-date information in case anything unexpected happens.
6. How Do I Know if the Cat Tracker Is Working?
Firstly, it's essential to ensure that it's switched on and correctly charged. Most GPS trackers come with an app that syncs with the device, allowing you to view real-time location updates.
If you are experiencing difficulty connecting with the app or the GPS tracker is experiencing technical issues, check the manufacturer's website or contact customer support for assistance.
With the right setup, you'll have peace of mind knowing your cat's steps and the ability to track them with ease.
7. My Cat Doesn't Seem to Be Moving, Why?
If you're noticing that your cat's GPS signal isn't moving, it can be cause for concern. There are several reasons why this could happen - the device may have lost connection, the battery could be dead, or your cat may simply be staying within a confined area.
Regardless of the reason, it's important to troubleshoot the issue and ensure that your pet's safety is not compromised.
8. Can Other People Track My Cat if They Have the App?
As convenient as it may be to have access to your cat's location at all times, it's natural to have concerns about the privacy of that information. If you're asking whether someone else can track your cat's GPS if they have the app, the answer isn't straightforward.
It depends on the app you're using and whether or not it allows sharing your cat's location with others. However, it's safe to say that with most GPS cat-tracking apps, your pet's location data is password-protected and can only be accessed by those who have authorization.
9. How Long Does the Battery Last on the Cat Tracker?
Well, that is a great question, and the answer depends on the type of tracker used. Most cat GPS trackers have a battery life that lasts between two to four days, while some can stay powered for up to a week.
Overall, the length of time the battery lasts will depend on the type of device and how often it is used. There is no need to worry about losing your cat's GPS tracker's signal because it has died most trackers have low battery alerts that let you know when it's time to give the device a charge.
10. Do I Need to Pay for a Subscription to Use the Cat Tracker?
Many cat owners wonder whether or not they need to pay for a subscription in order to use a cat tracker. The answer is that it depends on the specific tracker you choose. Some cat trackers require a monthly or yearly fee for access to the features of the device, while others may only require a one-time purchase or no subscription fee.
It's important to read the fine print and consider what features you want and how much you're willing to spend.
Regardless of whether or not you pay for a subscription, a cat tracker can provide peace of mind and ensure that your furry friend stays safe and close to home.
11. I Lost My Cat, Can Gps Cat Trackers Help Me Find It?
Fortunately, with the advancement of technology, pet trackers have become a popular solution for locating lost pets. These GPS devices can help you pinpoint the exact location of your cat, even if they have ventured miles away from home.
With a simple flick of a switch or a tap on your phone, you can track your cat's movements in real time and hopefully bring them home safe and sound. While it can't guarantee that you'll find your feline friend, using GPS cat collars significantly increases your chances of reuniting with your cat. So don't lose hope! With a pet tracker, there's still a chance of finding your beloved kitty.
12. Is Explore Gps Pet Tracker a Good Device?
One popular option is the Explore GPS pet tracker. This innovative device allows you to track your pet's movements in real time, so you can always know where they are. In addition, it offers a range of features, such as activity monitoring, geofencing, and more. The Explore GPS pet tracker is a promising device for pet owners everywhere, providing peace of mind and added protection for your furry family member.
13. Are There Any Risks Associated With Using a Cat-Tracking Device?
As a pet owner, it's only natural to want to keep an eye on your feline friend's whereabouts. With recent advancements in technology, cat-tracking devices have become widely available on the market.
These innovative gadgets provide peace of mind by allowing pet owners to pinpoint their cat's location at any given time. However, like with any technology, there are potential risks associated with using these devices.
Some devices may expose sensitive information about their owners, such as their daily routines and schedules.
In addition, without proper data encryption, hackers may be able to access personal information about pet owners and their pets. Despite these risks, cat-tracking devices can be a helpful tool for ensuring the safety and well-being of your furry companion.
14. What Do I Do if My Cat Loses Its Tracking Device?
Losing a tracking device can happen to anyone, including our furry feline friends. If your cat has lost its tracking device, the first thing you should do is start looking for it in places your cat frequents inside and outside your home.
If you don't find it after a thorough search, contact the company that provided the tracking device and let them know it's lost. They may be able to help you locate it or provide you with a replacement.
In the meantime, keep a close eye on your cat and make sure they're not wandering too far from home until the device is found or a replacement is obtained. Losing a tracking device is not a reason to panic, and with a bit of patience and effort, you can ensure your cat remains safe and sound.
15. What Are Some of the Best Cat-Tracking Devices on the Market?
Thankfully, there are several cat-tracking devices on the market that can help you keep tabs on your kitty, no matter where they may roam. From GPS-enabled collars that are equipped with real-time location tracking to advanced activity monitors that help you keep tabs on your cat's exercise habits, there's no shortage of high-tech options to choose from.
Whether you're looking for a reliable, affordable device or a cutting-edge gadget that offers all the bells and whistles, there's something on the market for every type of cat owner.
So get ready to explore the best cat-tracking devices out there and find the perfect one for your furry friend!
Final Thoughts About a GPS Cat Tracker
A GPS cat tracker is an invaluable tool for any pet parent. Not only does it provide peace of mind knowing that your furry friend can be located at all times, but the data collected by these trackers can also help inform you about their health and well-being. With so many options on the market today, there's sure to be one out there that meets your needs and fits into your budget. Investing in a GPS cat tracker will give you more than just location tracking; it will give you priceless insight into the life of your beloved companion.
Thank you for reading!
Your friend,
Kelly
If you are interested in entertainment while you shop, you can get a 30-day free trial of Amazon Prime Music or listen to your favorite audiobook with Two Free Audiobooks from Audible Plus! Additionally, if you want to take advantage of 2-day shipping, get a try Amazon Family 30-day Trial.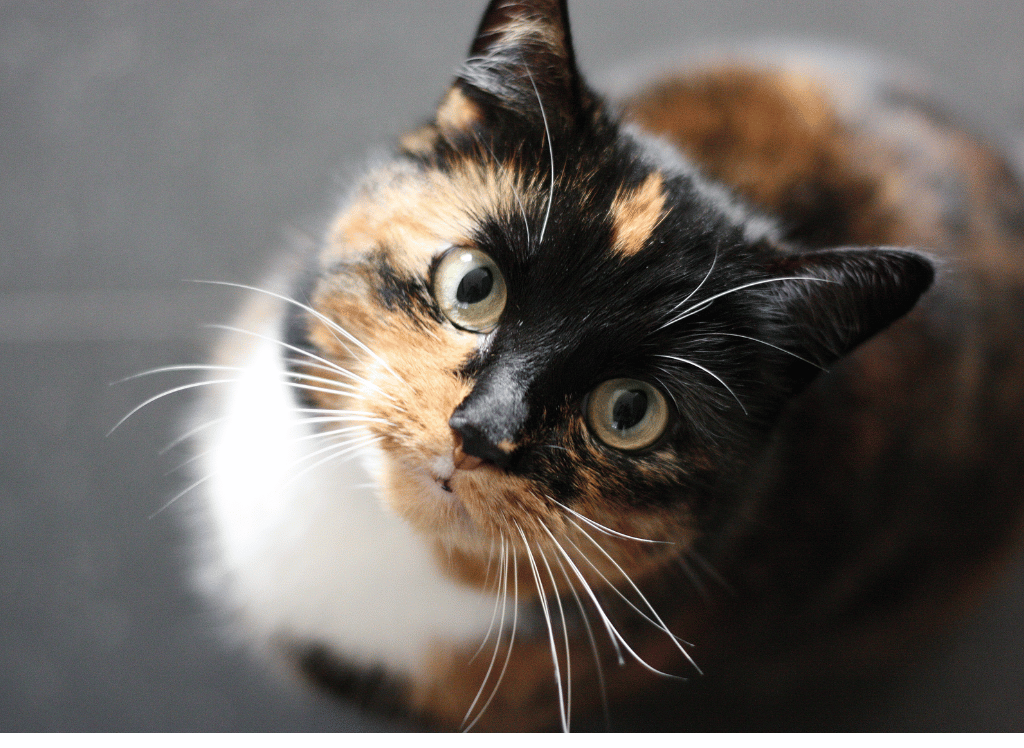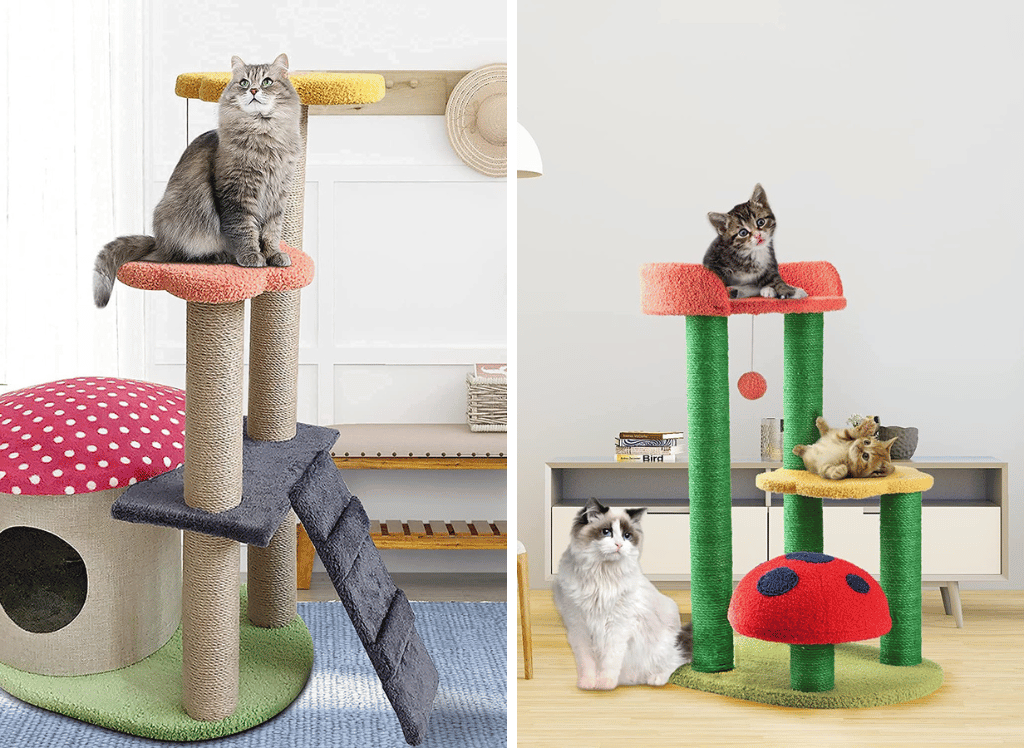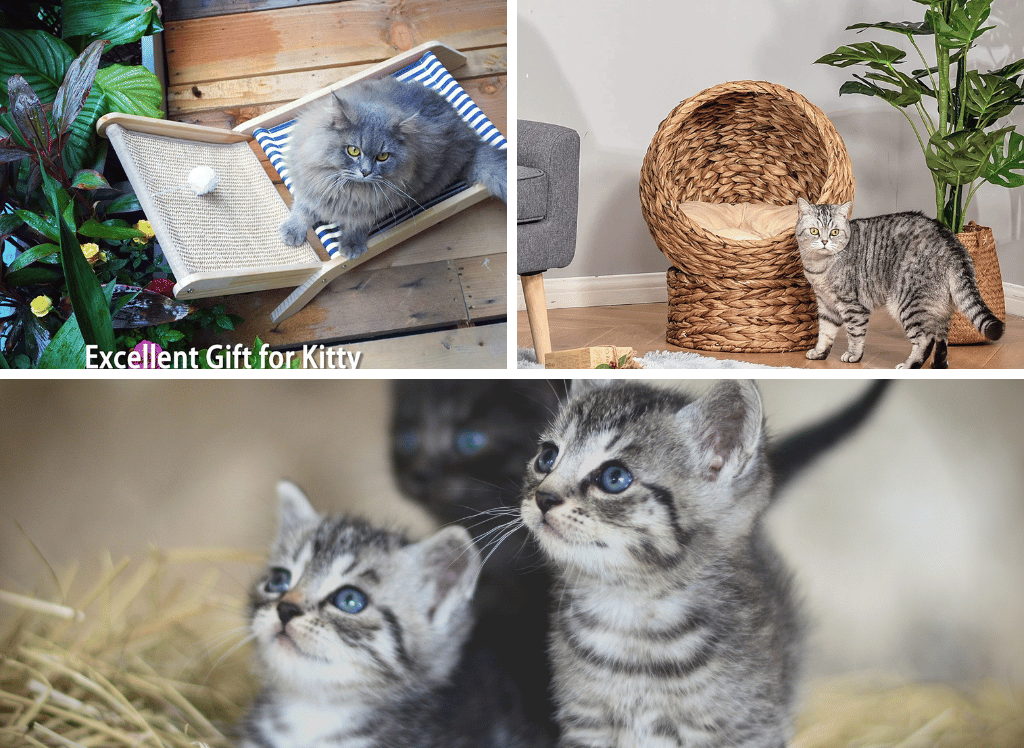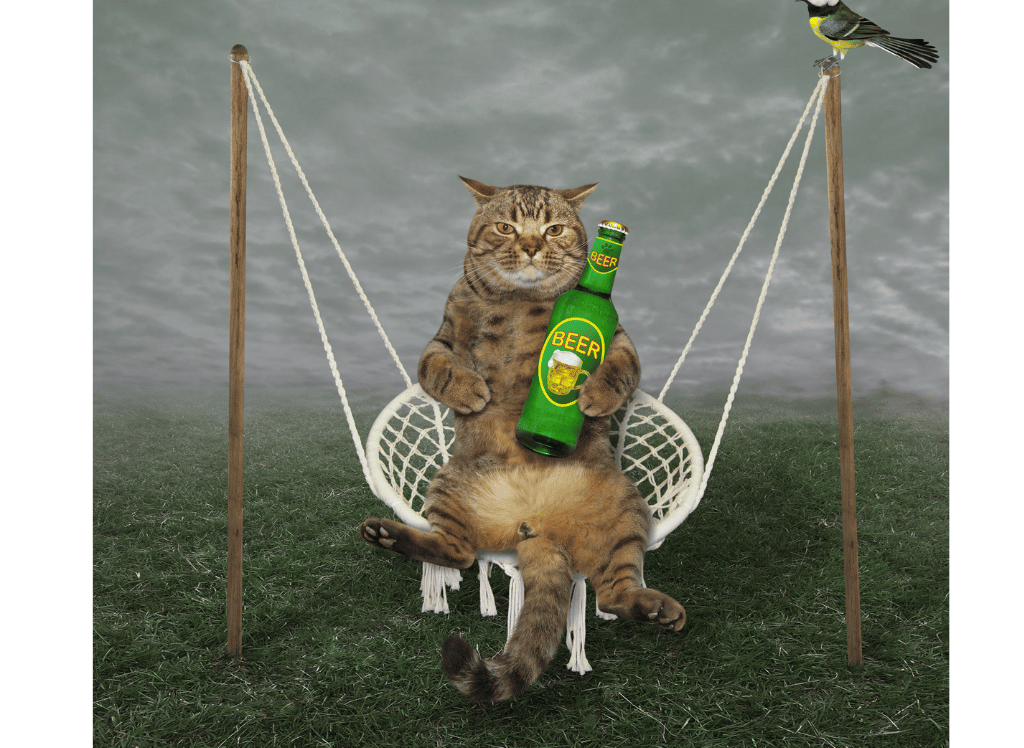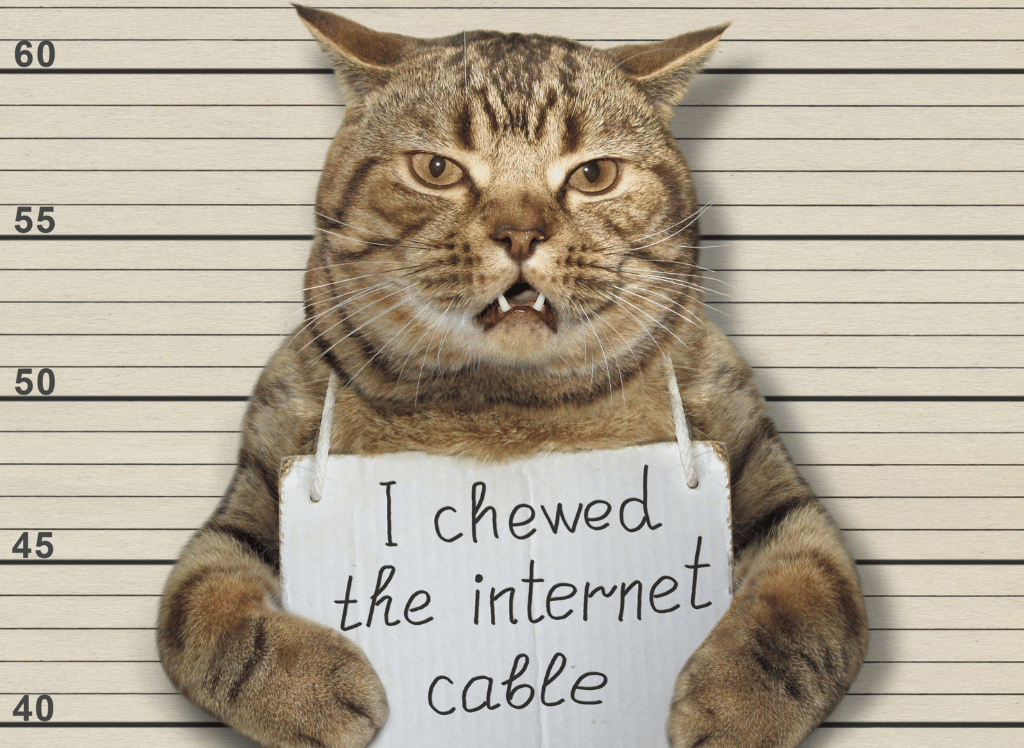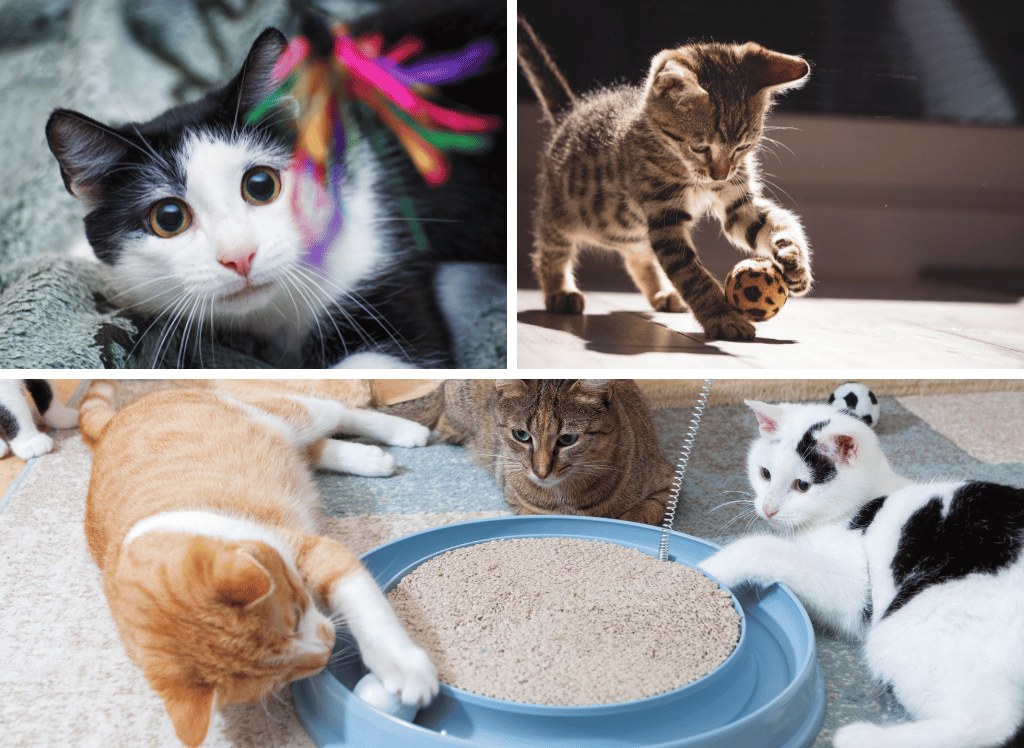 Are you looking for the best products? We've got you covered! Our editors independently selected each item on this list. FactsFanatics may collect a share of sales or other compensation (at no cost to you) from links found within these pages if they choose to buy something (that's how we stay in business); as an Amazon Associate, we earn from qualifying purchases. Reviews have been edited for length and clarity; enjoy finding your next favorite thing today!