Are you looking for the best flea treatments for your dog?
With so many products on the market, it can be hard to know which ones kill fleas and are right for your pet. You want something that will effectively get rid of flea infestation and ticks while also being safe and easy to administer. That's why we've put together this article – to help you find the perfect product that kills fleas on your pup!
We understand how important it is to keep your furry friend healthy and happy, so we have compiled a list of our top picks when it comes to flea pills for dogs. Our experts have done all the research so you don't have to – just read this article and make an informed decision about what is best for your pup!
Read this article now and learn more about choosing the right flea pill for your dog!
How FactsFanatics Chooses These Flea Pills for Dogs
When it comes to choosing flea pills for dogs, the market is full of options and it can be hard to know which one is right for your pet.
You don't want to waste time researching or money on a product that won't work, but you also don't have the expertise needed to make an informed decision.
FactsFanatics has researched for you! Our expert reviewers have spent countless hours reviewing all the best products so that you can quickly find what works best for your pup. With our help, you can rest assured knowing that your furry friend will get just what they need without any hassle or wasted resources. Please ask your Veterinarian if the product you choose is right for your pet.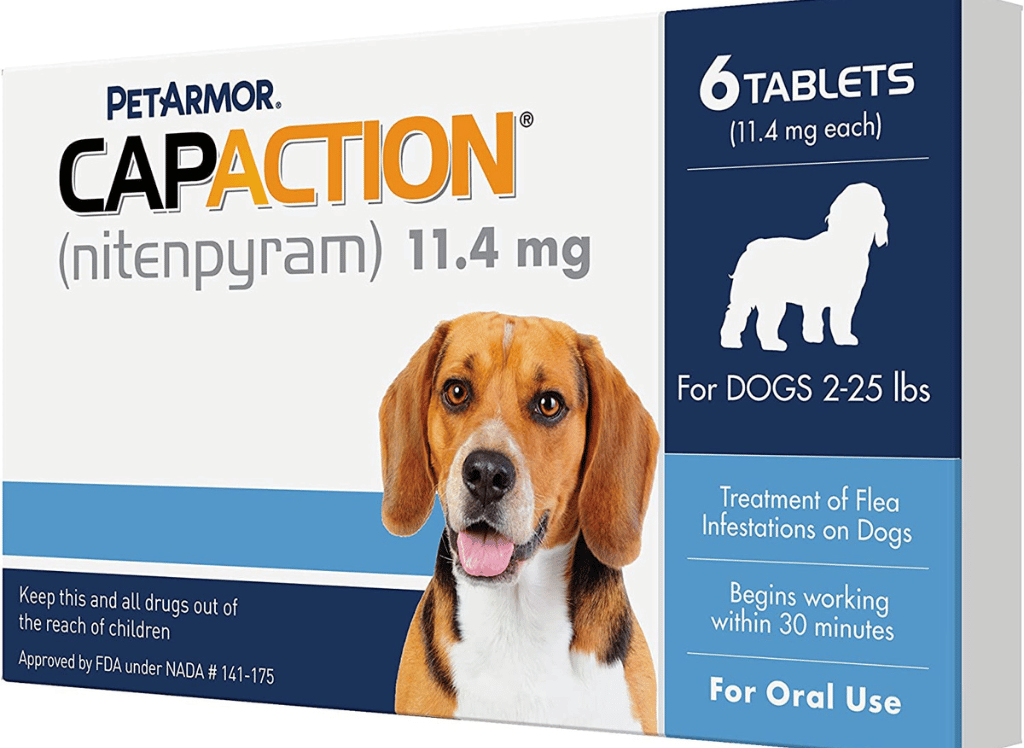 PetArmor CAPACTION (nitenpyram) Oral Flea Treatment for Dogs
Check Price
Why We Love It
As a pet owner, it's vital to keep our furry friends healthy and happy, and that includes flea prevention. But luckily for us, there's one new solution that's proving more efficient, effortless, and fast-acting than most – CapAction Flea Pills. Designed as an oral flea medication, CapAction starts killing fleas within just 30 minutes after administration. And not only is it fast, but it's also entirely safe to use on puppies and dogs that are at least four weeks old and weigh between 2-25 pounds when used as directed. So if your pet ever gets re-infested, CapAction is your answer. It's effective, and even safe for use on pregnant or breeding dogs – now, that's more than what we could ever ask for.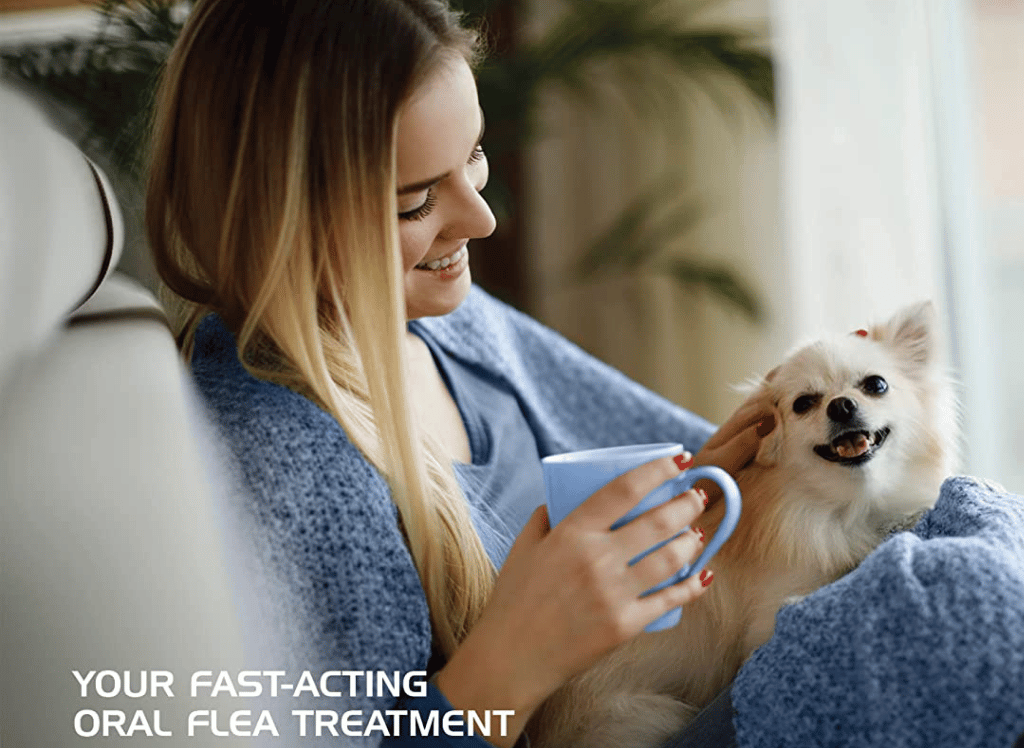 Things to Know
Do you dread administering messy and possibly ineffective flea and tick topical treatments to your dog? Fear not! CapAction has come up with an easy-to-use solution: an oral dog flea tablet. Say goodbye to the frustration of rubbing treatment onto your furry friend and to the need for a veterinarian's prescription. With CapAction, simply give your pup the tablet and watch as it is killing adult fleas quickly and efficiently, potentially preventing allergy dermatitis. Plus, with 6 doses included in each package, you and your furry companion can enjoy a flea-free life for months to come.
Additional Info
Brand: PetArmor
Item Form: Tablets
Flavor: Non
Active Ingredients: Nitenpyram
---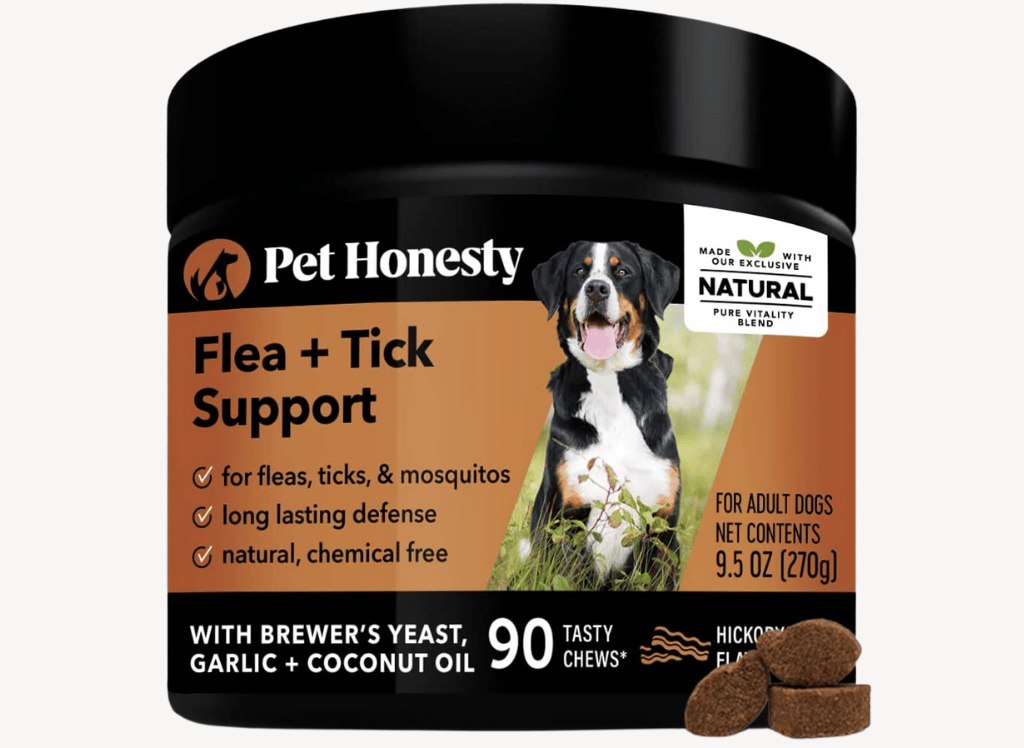 Pet Honesty Flea & Tick Support Supplement
Check Price
Why We Love It
If you're a dog owner, you know just how annoying and bothersome flea bites, ticks, and mites can be for your pup. That's why these hickory bacon-flavored soft chews are a game changer. Not only are they delicious (yes, even picky eaters will love them), but they also promote your dog's natural ability to ward off these pesky pests. Vet-reviewed and formulated by experts, these soft chews include natural ingredients like coconut oil, garlic, and flaxseed that are safe and effective in providing long-term defense. Plus, they have the added benefit of supporting your dog's skin, joints, and immune health with omega-3s. Give them every day and watch your dog build up a stronger resistance to seasonal pests.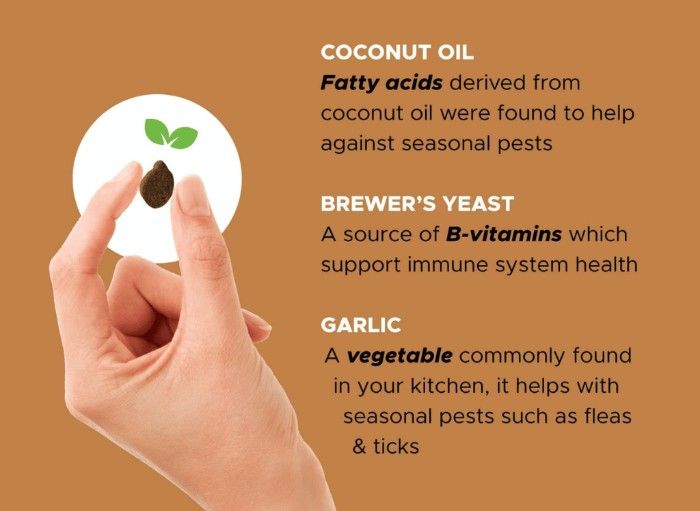 Things to Know
If your furry friend is a bacon lover (who isn't?), then you won't want to miss out on these soft chews with a delicious hickory bacon flavor. Not only are they tasty, but they also provide additional protection against pests and support joint, skin, and immune health with added omegas and vitamins. Plus, you can feel good about giving them to your pet because they contain no harmful toxins, soy, or GMOs. PetHonesty chews have more active ingredients and no harmful fillers when compared with comparable products. However, it's always a good idea to consult with your vet before starting any new medication.
Additional Info
Brand: PetHonesty
Item Form: Chews
Flavor: Hickory Bacon
Active Ingredients: Coconut Oil, Garlic, Brewer's Yeast, Hemp Seed Powder + Oil, B Vitamins, Carrot & Sweet Potato Blend
---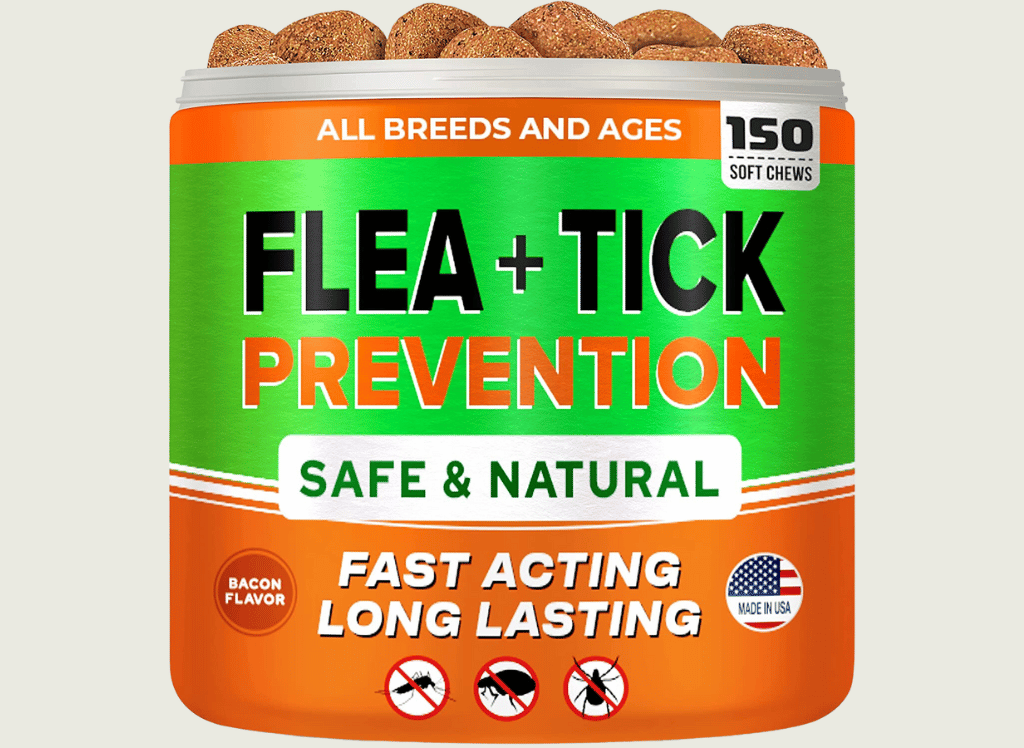 FurFinds Natural Flea & Tick Prevention for Dogs
Check Price
Why We Love It
FurFinds dog flea is chewable and provides a treatment that is not only effective but also has long-lasting results. Unlike messy shampoos or sprays, these pills for dogs can prevent the reappearance of pesky fleas and ticks. With these dog flea chewable, you'll have peace of mind knowing your four-legged friend is protected from the discomfort and threat of flea eggs and infestations.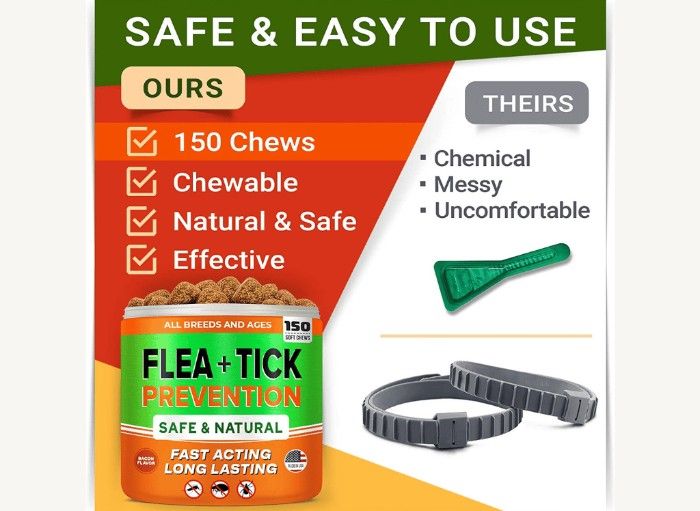 Things to Know
These easy-to-serve chews take all the fuss out of keeping your pooch healthy. Not only are they made with human-grade ingredients that are dog-approved and vet-recommended, but they also come in a delicious bacon flavor that your furry friend will love. Whether you have a small pup or a large breed, FurFinds chews are perfectly safe and suitable for all dogs. Finally, feeding your dog well can be as easy as tossing them one of our tasty treats.
Additional Info
Brand: FurFinds
Item Form: Chews
Flavor: Bacon
Active Ingredients: Red Rice Yeast, Garlic Powder, Vitamin B1, B6, B12, Hemp Meal
---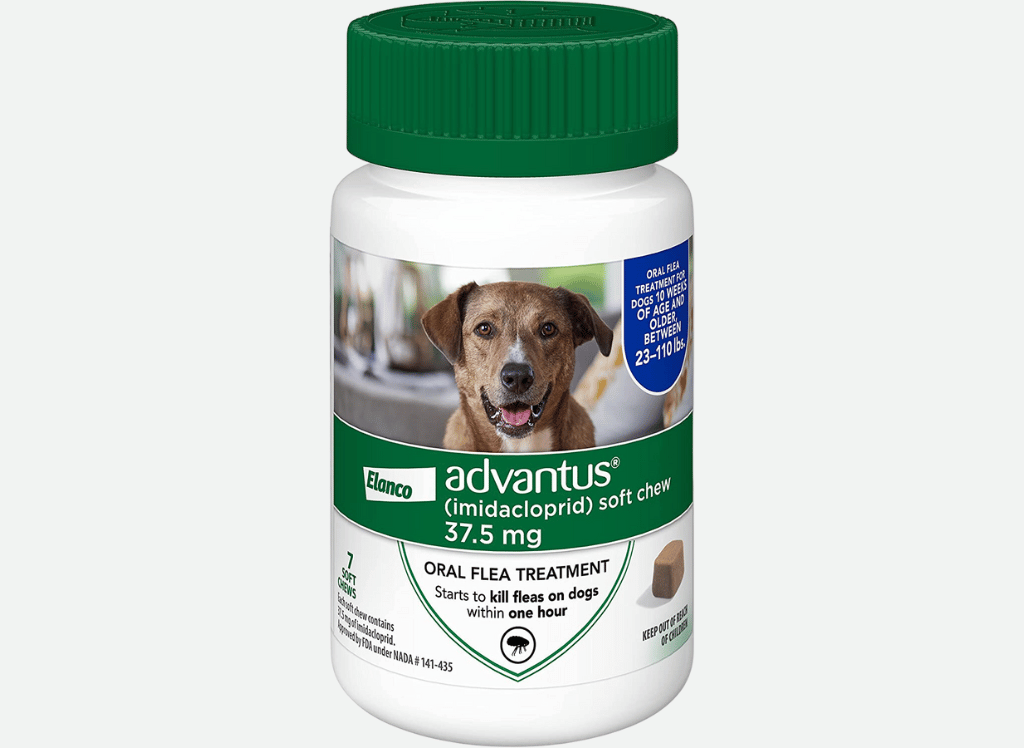 Advantus (Imidacloprid) Chewable Flea Treatment
Check Price
Why We Love It
Advantus is a single-dose treatment that will efficiently kill adult fleas on your dog. Within one hour, you'll start to see results, so your pet can get back to feeling its best. And if needed, you can repeat treatments up to once per day, so your dog can be flea-free sooner rather than later. For monthly preventive measures against flea larvae and ticks, other options can also keep your pup protected, such as Seresto or K9 Advantix II. Keep your dog healthy and happy by finding the right solution for their flea troubles!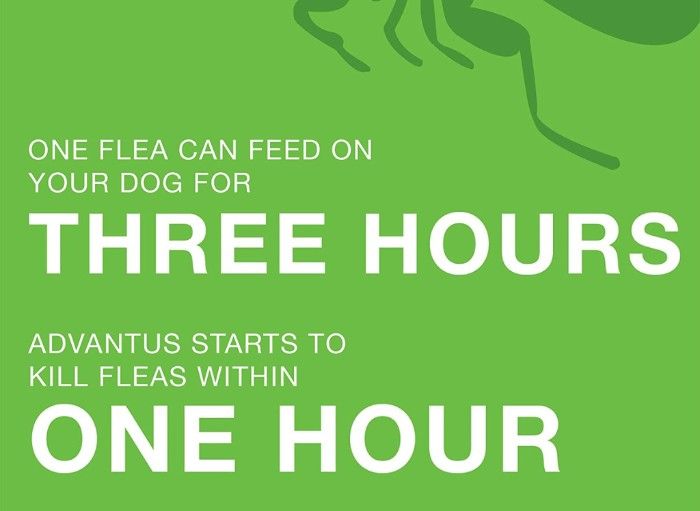 Things to Know
Advantus for dogs is a great choice for pet owners who want an easy-to-administer medication that works quickly. The savory soft chew makes it a treat that your dog will love, and you won't have to fight with your pup to get them to take it. Best of all, Advantus can be purchased without a prescription, but always check with your vet to make sure this supplement is suitable for your pet.
Additional Info
Brand: Advantus
Item Form: Chewable
Flavor: Non
Active Ingredients: Imidacloprid
---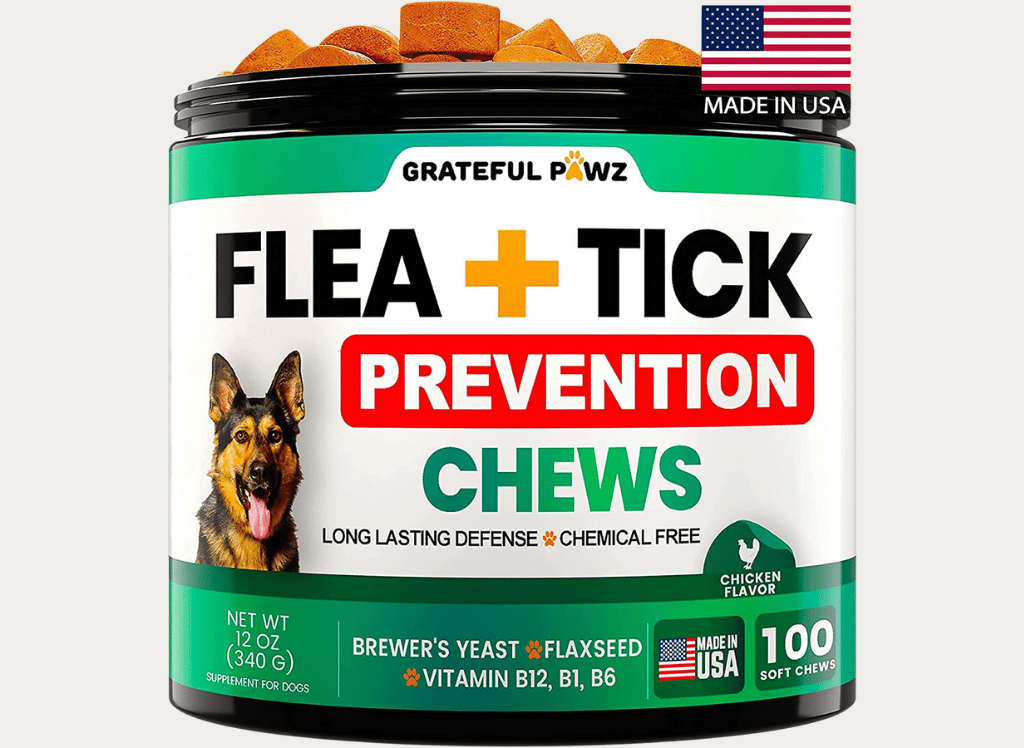 Grateful Pawz Flea and Tick Prevention for Dogs
Check Price
Why We Love It
Grateful Pawz supplement with natural ingredients will help protect your furry friend from pesky fleas and ticks. These chewable tablets are not only effective but tasty too! Giving them daily will help build up the appropriate level to fight off pests and keep your pet flea and tick-free. Don't let these tiny creatures ruin your dog's happy life.
Things to Know
Grateful Pawz flea and tick supplement for dogs is a great way to protect your pet from pesky fleas and ticks while using only natural ingredients that are made in the USA. Their chewable supplement is not only delicious but also safe for all breeds and ages. One of the best things about their supplement is its simplicity - it's easy to use with less mess than oils, sprays, and collars. All you have to do is give your dog their flea and tick chewable every day to keep them healthy and happy. Grateful Pawz supplements have not only gone through intense quality testing but are also compliant with regulations, so you can be confident that you're giving your dog the best protection possible.
Additional Info
Brand: Grateful Pawz
Item Form: Chews
Flavor: Chicken
Active Ingredients: Vitamin B12, B1, B6, Flaxseed
---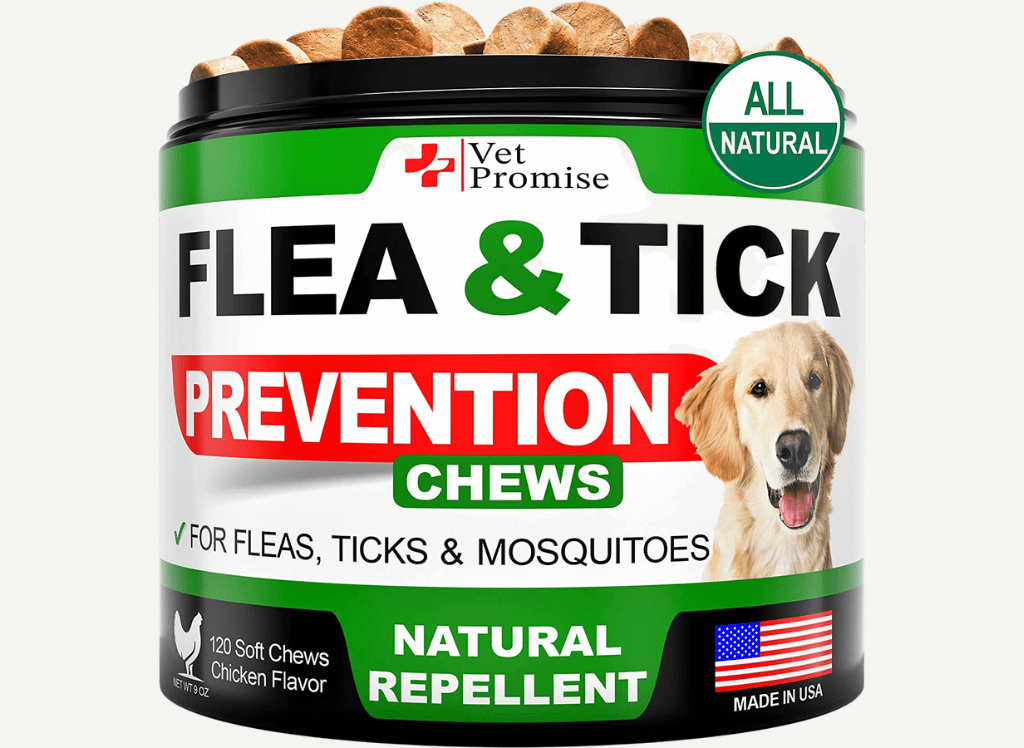 Vet Promise Flea and Tick Prevention for Dogs
Check Price
Why We Love It
Vet Promise formula uses only natural and safe ingredients to prevent pesky pests from biting your dog. For the best protection, give your dog their chewable tablets every day to help build up the appropriate levels in their system. Protect your furry friend with confidence knowing that their flea and tick control for dogs is made in the USA and perfect for all breeds and ages.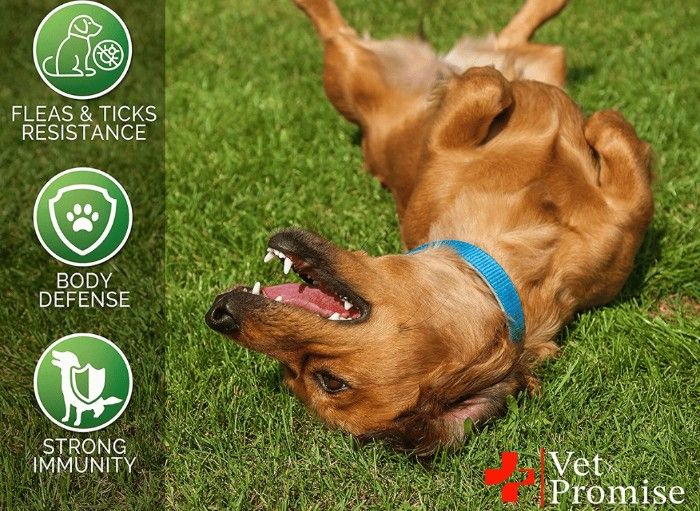 Things to Know
Their chewable is formulated in an FDA-registered facility that meets the highest quality standards, ensuring that you are giving your dog the best care possible. Vet Promise's commitment to using premium natural ingredients means that there are no added sugars, wheat, corn, GMOs, or preservatives. These natural ingredients not only ensure that their chewable are safe for your dog, but they also deliver the best results in helping to protect your pet against fleas and ticks.
Additional Info
Brand: Vet Promise
Item Form: Chews
Flavor: Chicken
Active Ingredients: Neem, Flaxseed, Coriander, B1, B6, B12
---
Flea Pills for Dogs FAQ:
1. How Well Do Flea Pills Work?
It depends. Some flea pills work great and are highly effective. However, others might not be quite as successful in getting rid of the flea life cycle. So, how do you choose the right flea pills for your pet? It all depends on your pet's specific situation, so consult with your veterinarian before making any purchases. They'll be able to recommend the best flea pill options for your furry friend.
2. What Is the Difference Between Taking a Flea Pill and Using Flea Collars?
Keeping your pets free from fleas is important for their health and comfort. When it comes to flea prevention, two of the most common options are oral flea medicine and flea collars. While both can be effective in their way, there are some key differences to consider before choosing which option is best for your furry friend. Flea pills, usually taken orally, work quickly to kill fleas on your pet and can provide up to a month of protection. On the other hand, flea collars slowly release chemicals that repel fleas over a longer period. Both options have their advantages and disadvantages, so it's important to talk to your veterinarian to find the best option for your pet's individual needs.
3. What Are the Side Effects of Flea Pills for Dogs?
Like with any medication, flea pills come with potential side effects. These can include vomiting, diarrhea, lethargy, and even seizures. It's important to carefully monitor your pet after giving them a flea pill to prevent flea infestations and contact your vet immediately if you notice any concerning symptoms. While flea pills can be an effective solution to flea infestations, it's important to weigh the potential risks and benefits before administering them to your furry friend.
Final Thoughts About Flea Pills for Dogs
Flea and tick prevention for your furry friend is an important part of keeping them safe and healthy. While there are many options on the market, flea pills for dogs have been proven to be a reliable solution that provides long-lasting effective flea control with minimal effort from you. By properly administering these medications as directed by your veterinarian, you can help ensure that your pup stays happy and healthy throughout the year. As always, it's best to speak with your vet if you have any questions or concerns about what type of flea control will work best for your pet's needs.
Thank you for reading!
Your friend,
Kelly
If you are interested in entertainment while you shop, you can get a 30-day free trial of Amazon Prime Music or listen to your favorite audiobook with Two Free Audiobooks from Audible Plus! Additionally, if you want to take advantage of 2-day shipping, get a try Amazon Family 30-day Trial.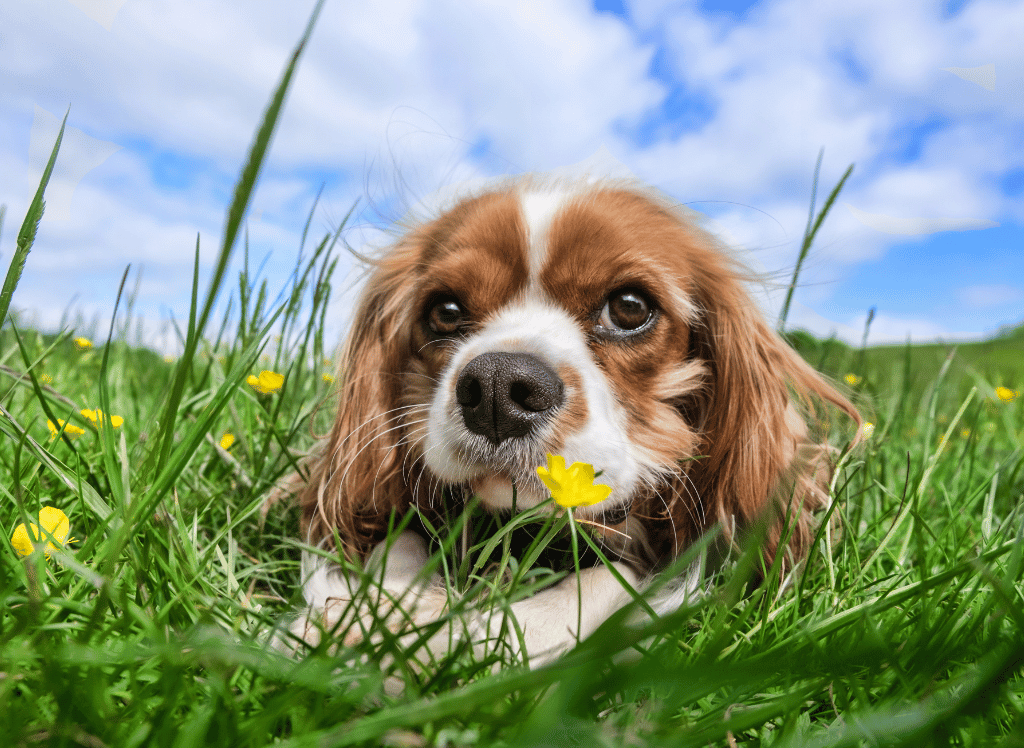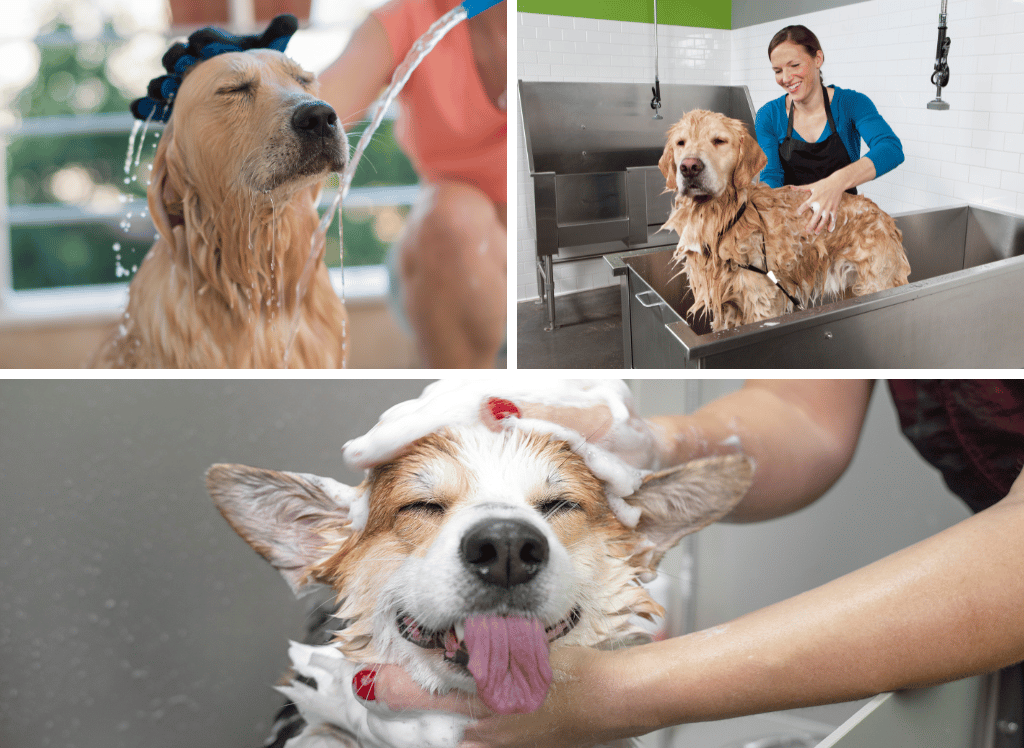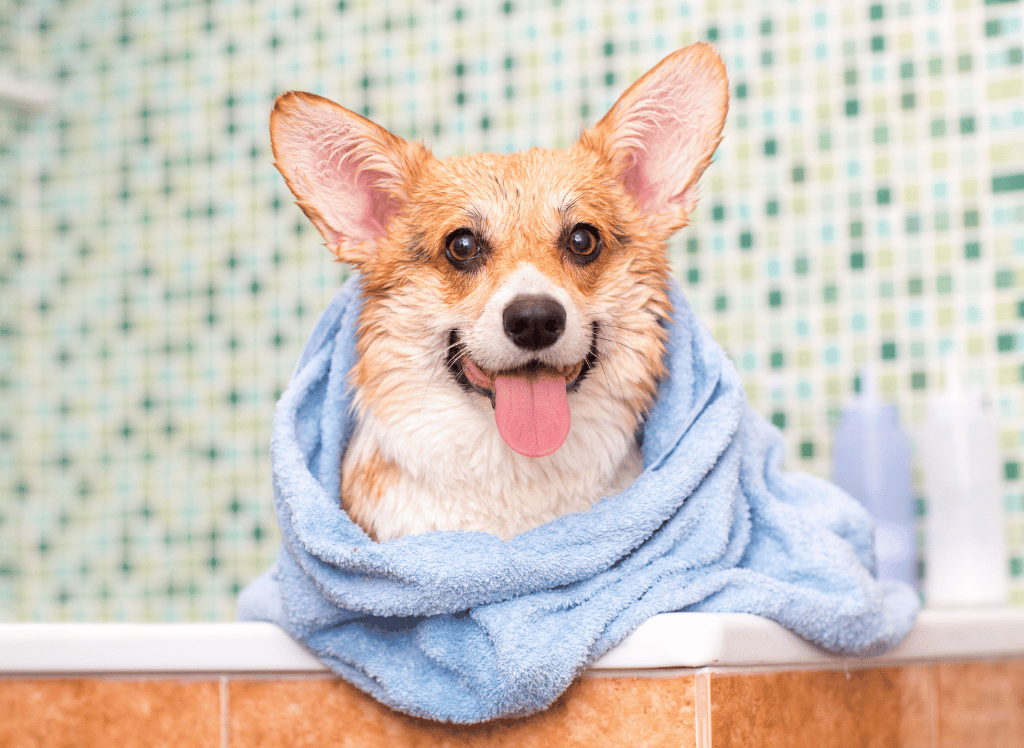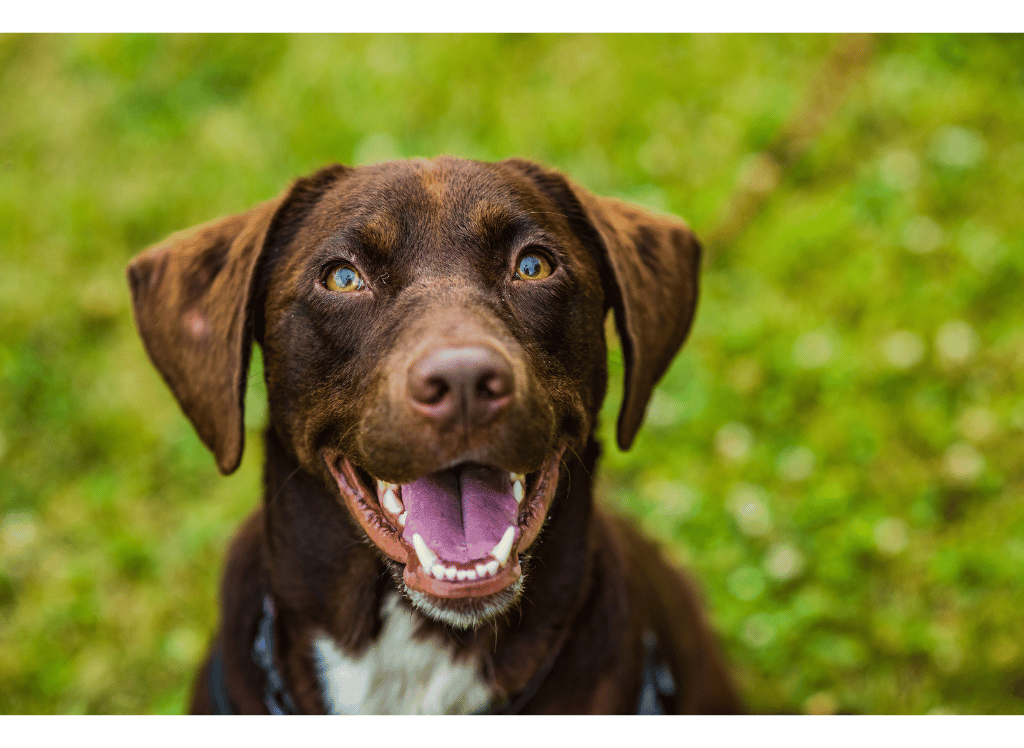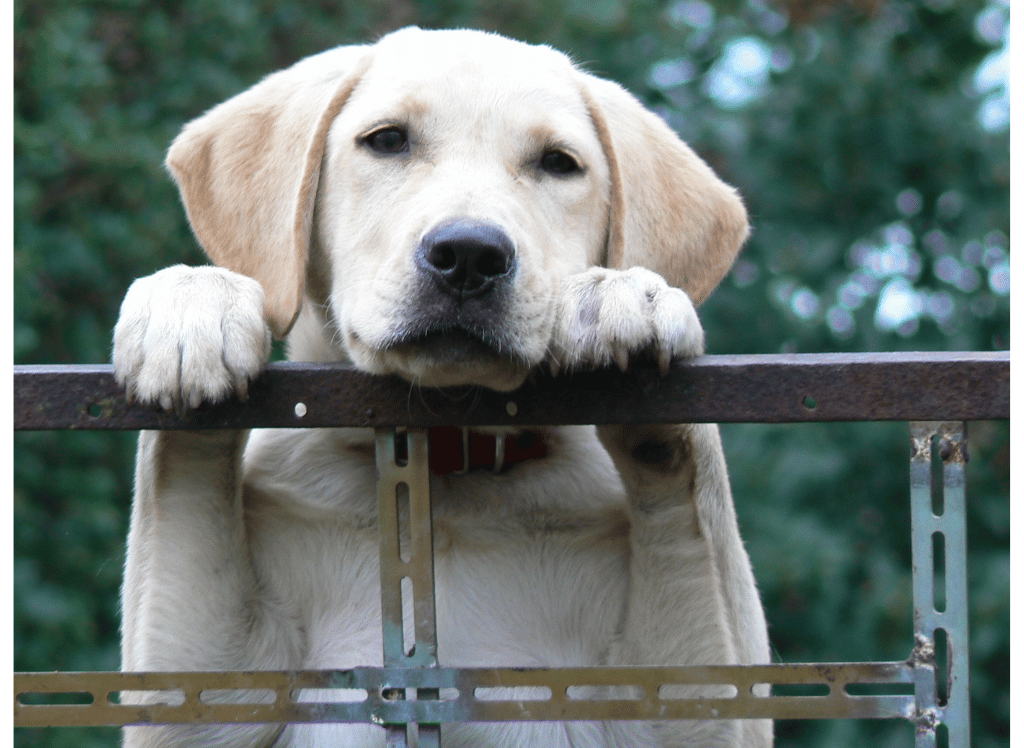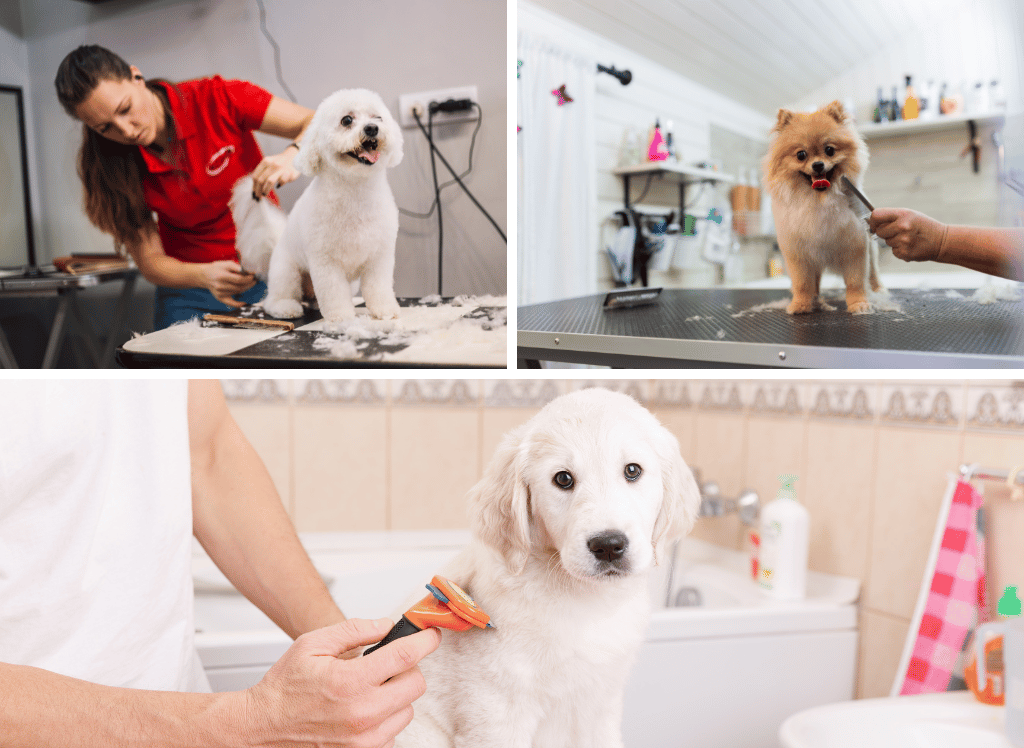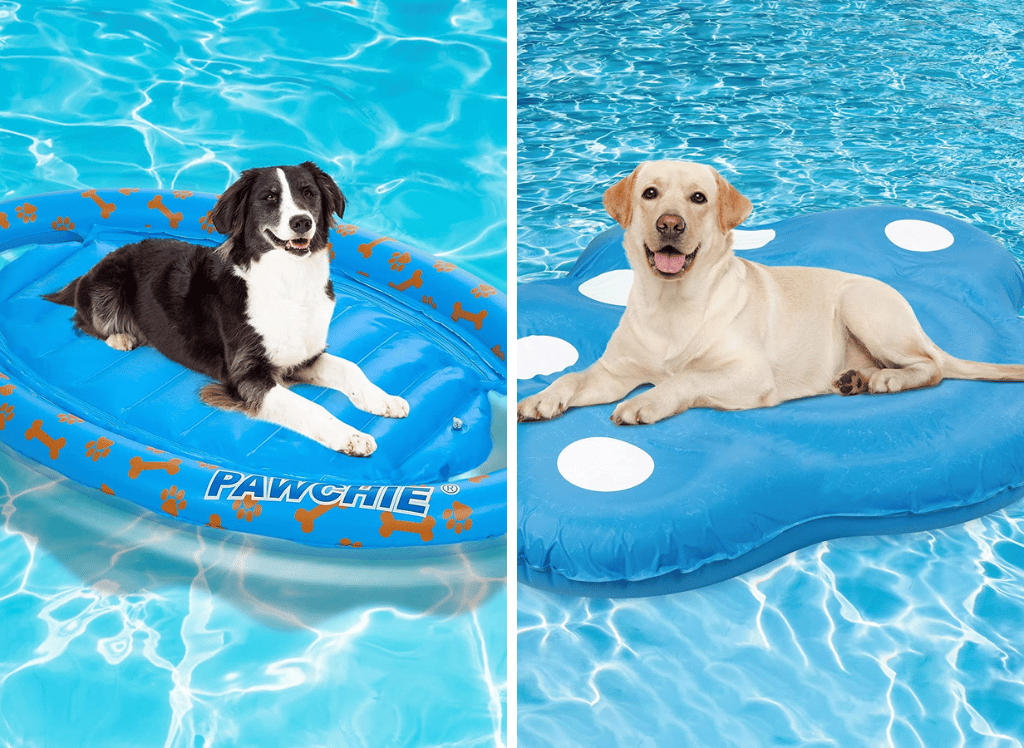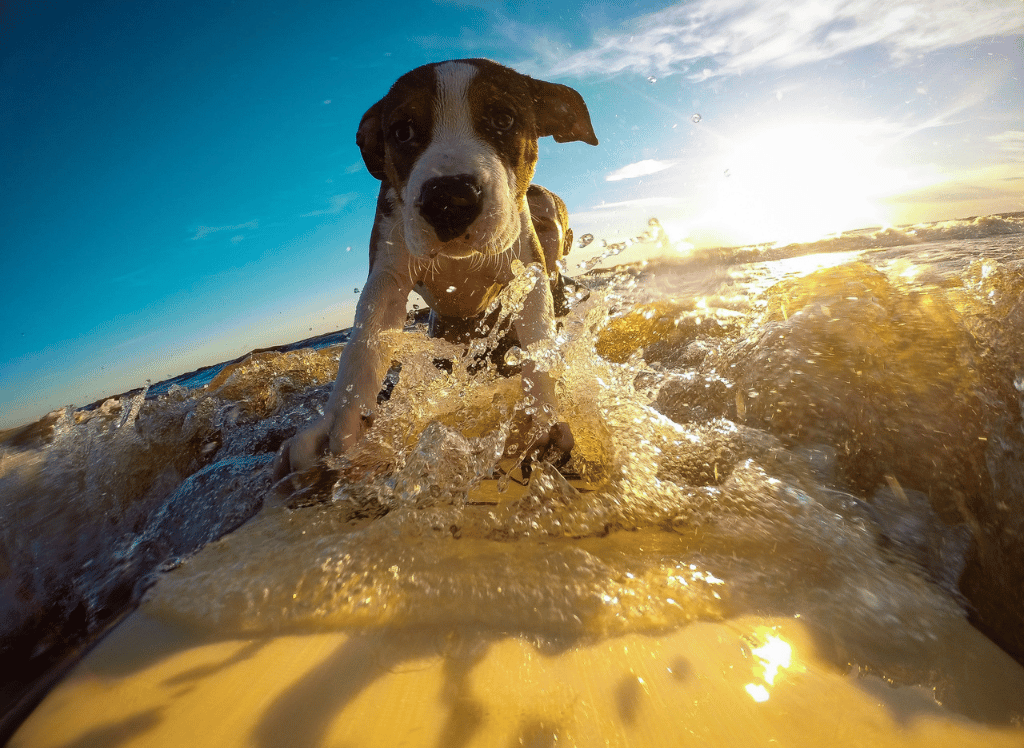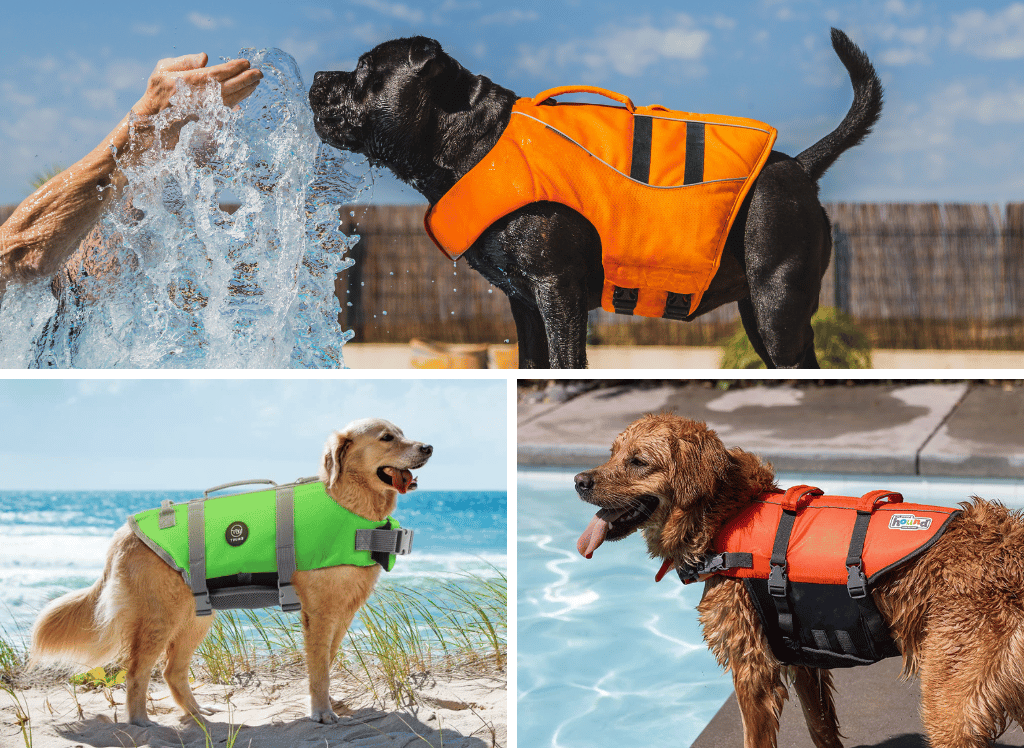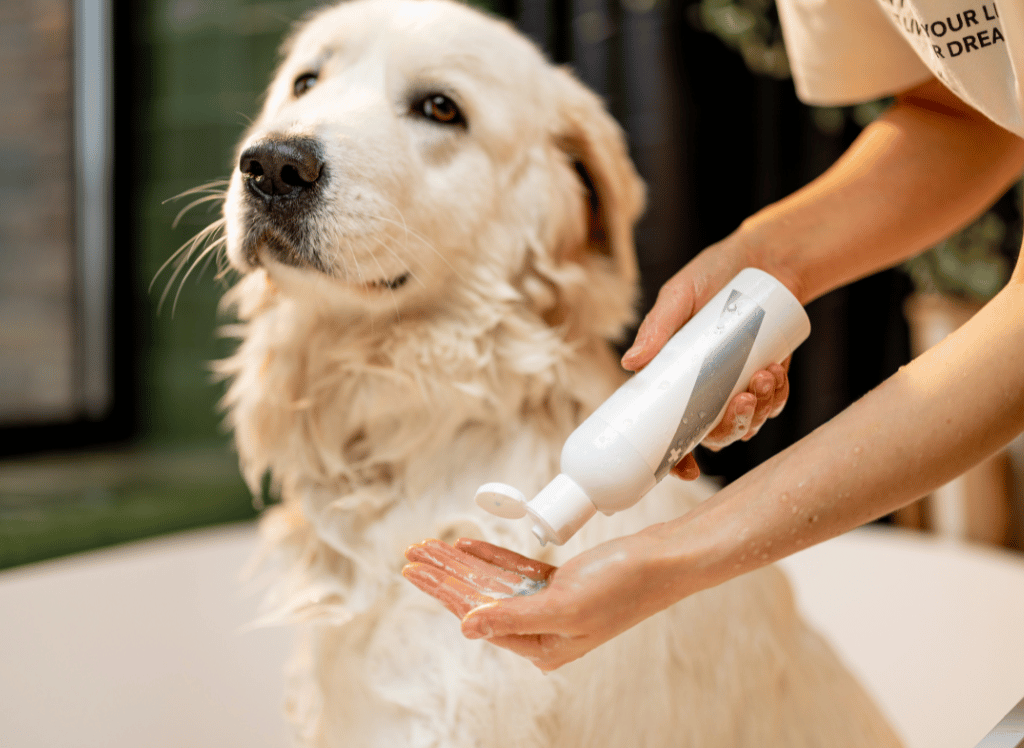 Are you looking for the best products? We've got you covered! Our editors independently selected each item on this list. FactsFanatics may collect a share of sales or other compensation (at no cost to you) from links found within these pages if they choose to buy something (that's how we stay in business); as an Amazon Associate, we earn from qualifying purchases. Reviews have been edited for length and clarity; enjoy finding your next favorite thing today!