Discover the best options for dog bathtubs with non-slip surfaces, easy drain systems, and adjustable heights. Your furry friend will love bath time in these specially designed tubs, and you'll appreciate the convenience and easy cleanup. Upgrade your dog's bathing experience with these top picks!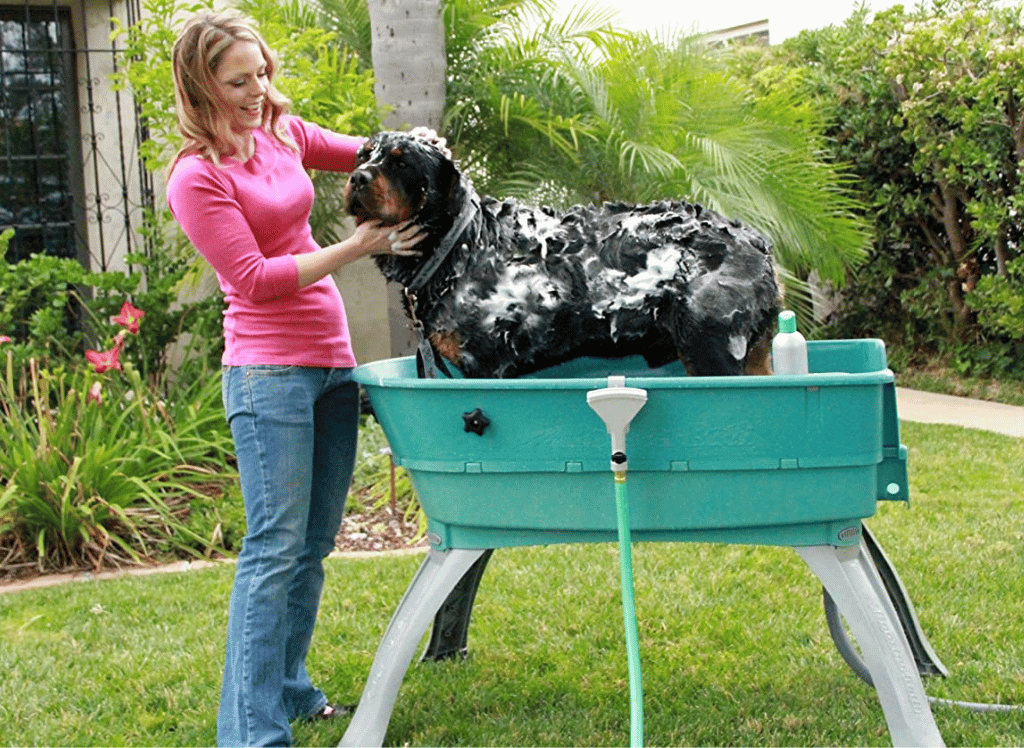 Booster Bath Elevated Pet Bathing
Check Price on Amazon
Why We Love It
The Booster Bath is a revolutionary pet bathing solution that includes an adjustable 3-point restraint system for quick and easy setup.
It comes with a 5" drain hose for simple cleanup, a non-slip rubber mat to prevent slipping and sliding, detachable legs for storage, a fan nozzle with volume control for washing dogs quickly and conveniently, as well as an optional pedestal kit to raise the tub 4".
The product has dimensions of 45" x 21.25" x 15", has a max weight capacity of 125 lbs, and can be stored outdoors without the worry of fading due to its UV-stabilized polypropylene construction.
With 360-degree access designed specifically for easy bathing, drying, and saving your back this two-piece quick snap tub will help you save time and money while keeping your bathroom clean!
Made in the USA this Booster Bath is sure to enhance any pet owner's experience during bath time.
Brand: Booster Bath
Material: Propylene
Size: Large (45" x 21.25" x 15") Can Hold Larger Breeds Up to 125 LBS
Special Feature: Portable
---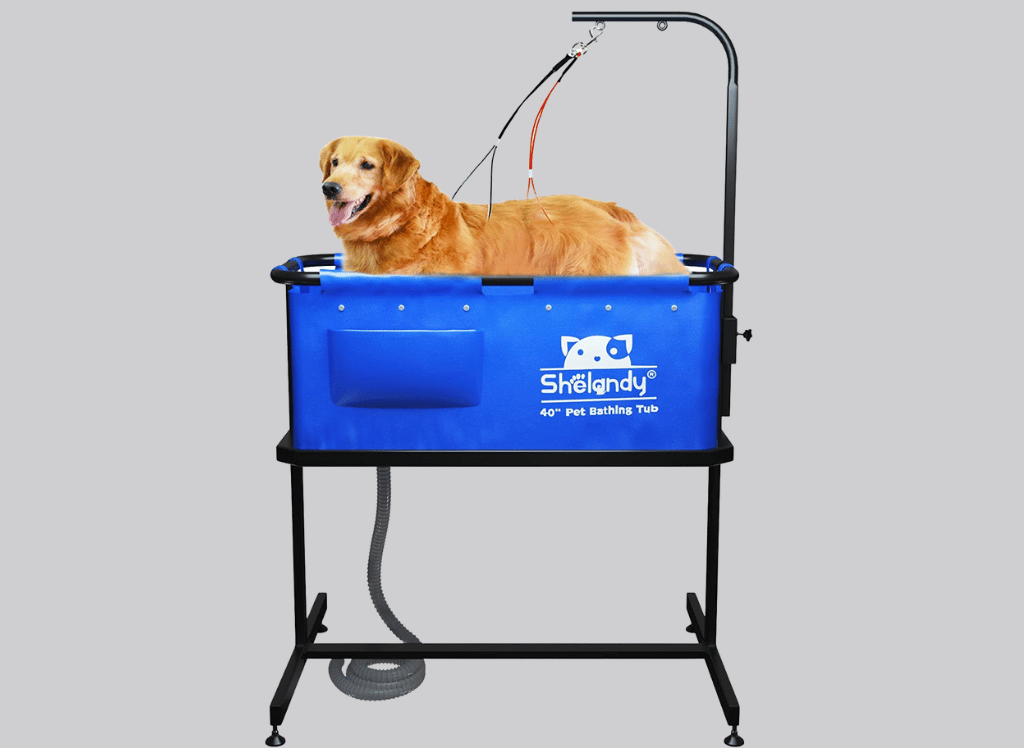 SHELANDY 40" Pet Bathtub for Bathing and Shower
Check Price on Amazon
Why We Love It
The SHELANDY 40" Pet Portable Grooming Bath is designed to make bathing your pet simple and effortless. This grooming tub comes with an adjustable arm, leash, and haunch holder so that pets can be held securely in place while you wash them without having to bend down.
The bottom of the tub has a flat, solid base for stability and durability, while the walls are made from scratch-proof PVC Polymer for added security. With this durable tub by your side, it's easy to give your beloved pet a clean and safe bath experience every time.
Brand: SHELANDY
Material: PVC Polymer
Size: Large (40" * W 20" * H 39")
Special Feature: Portable
---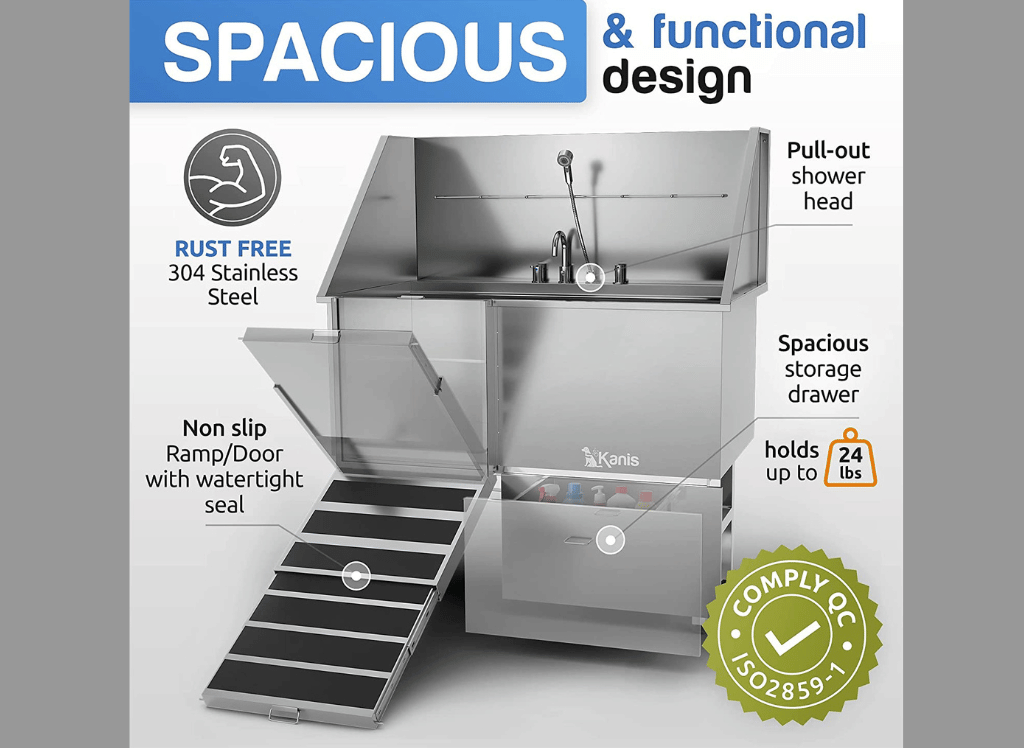 KANIS Professional Stainless Steel Dog Bathing Station w/Ramp
Check Price on Amazon
Why We Love It
KANIS proudly introduces the most complete and versatile washing station solution, perfect for home cleaning and pet washing.
This grooming sink is made of superior quality 304 stainless steel that is durable and rust-resistant, with no leak fully welded construction that is easy to install.
Innovative features include a non-slip pet ramp with a heavy-duty watertight seal to prevent leakage, a sliding storage space drawer for supplies, a two-piece removable door floor grate, a high back panel, and side splashes with rubber sealant against water leakage, a faucet with pull-out dog shower head and soap dispenser; all in one place!
Reliability comes as a standard too! All accessories are included for an effortless installation so you can start bathing your pup almost immediately after delivery. It also converts to grooming tables.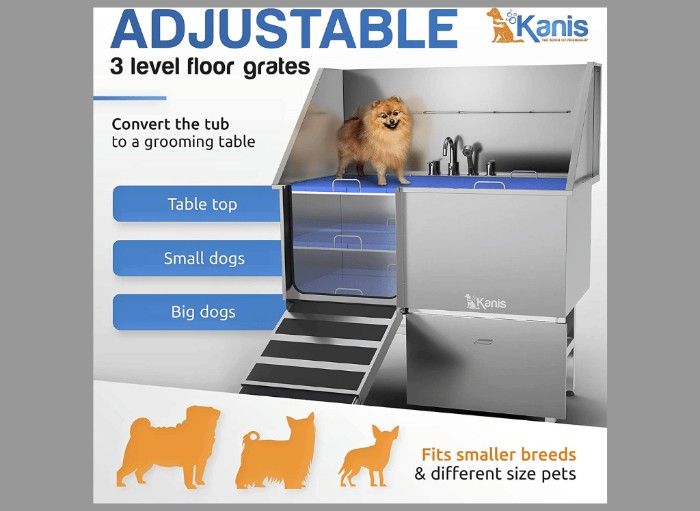 Brand: KANIS
Material: Rust-Resistant Stainless Steel
Size: 50" (Can Hold Larger Breeds Up To 200 Lbs.)
Special Feature: Fits Most Size Pets
---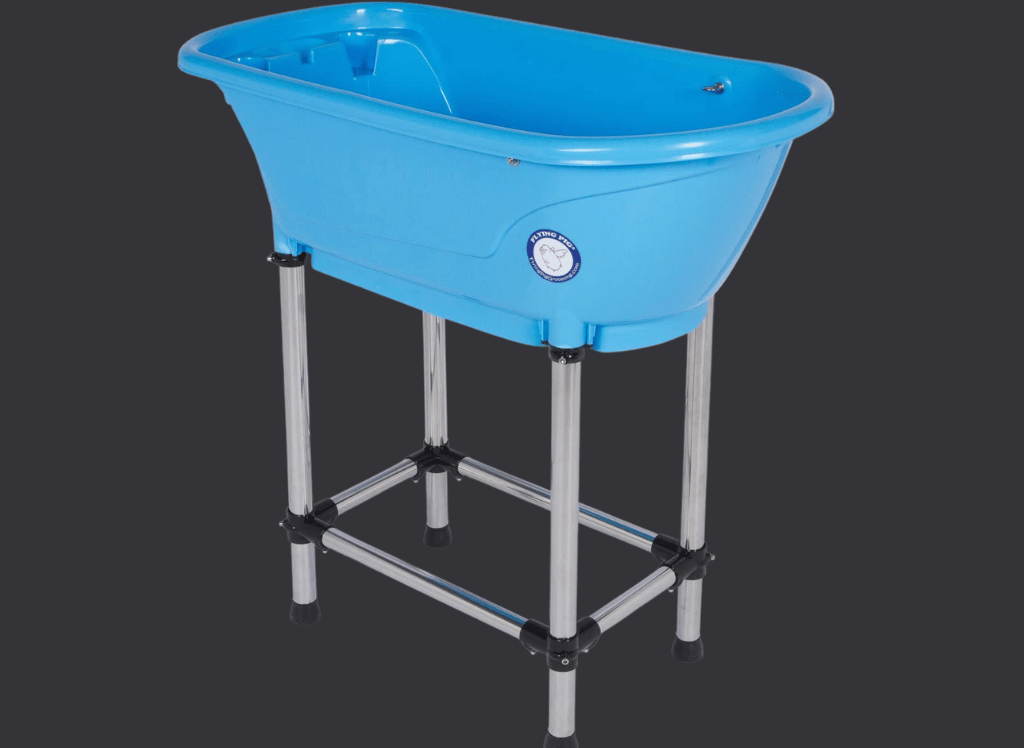 Flying Pig Dogs and Cats Portable Bath Tub
Check Price on Amazon
Why We Love It
The Flying Pig Grooming Tub is perfect for medium to small-size pets, with a maximum weight of up to 150 pounds.
The basin is made of heavy-duty plastic material, and the stand (legs) is made of stainless steel. It has 360-degree access, allowing you ease and convenience when grooming your pet.
Plus, adjustable levelers make it possible to use on uneven floors. This lightweight tub is also portable for easy storage in a standard bathtub or other places around your home or business. Enjoy all the benefits at an affordable price!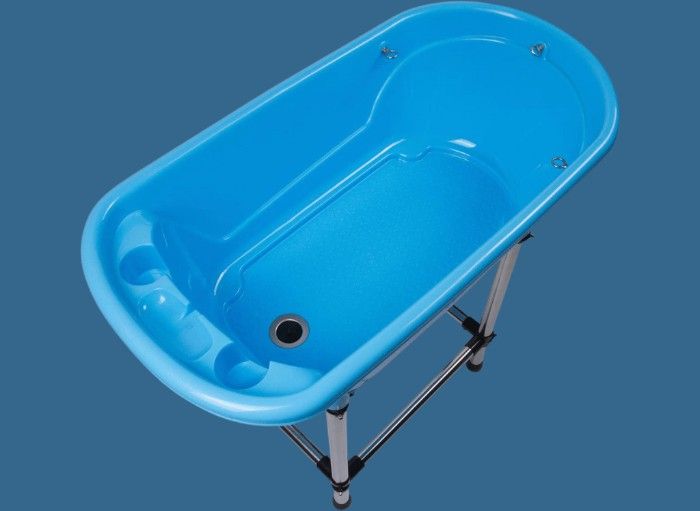 Brand: Flying Pig
Material: Heavy Duty Plastic (Basin), Stainless Steel (Legs)
Size: 37.5"L x 19.5"W x 35.5" H (Holds Up To 150 LBS.)
Special Feature: Lightweight and Portable
---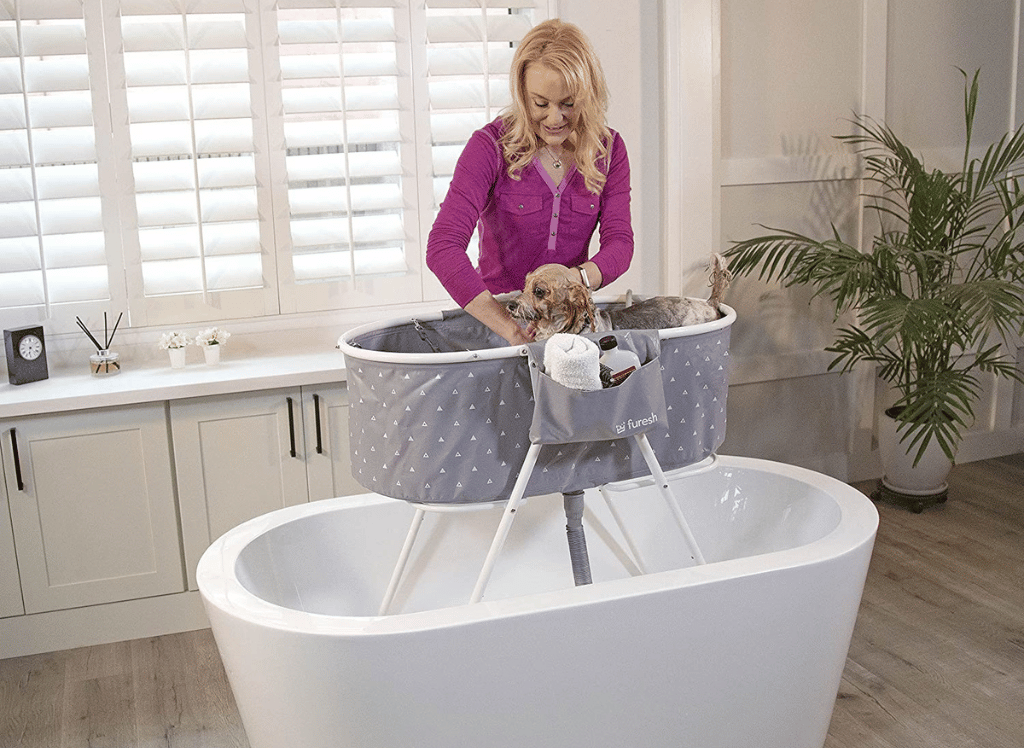 Furesh Elevated Folding Dog Bath Tub and Wash Station
Check Price on Amazon
Why We Love It
Furesh provides a convenient and mess-free solution for pet bathing that fits right into your existing bathtub or shower. With its elevated tub design, this portable pet grooming tub make it easy on your back while keeping pets clean without wasting excess water.
The tub folds easily in seconds and can be stored away with minimal space required - ideal for those who have small pets medium-sized dogs or cats up to 40 lbs.
It is constructed of marine-grade PVC material making it durable and easy to maintain, while the stainless aluminum tubing frame supports more than 130 lbs (including water).
Plus, there's an adjustable three-point leash restraint included for added safety during bathing! Furesh comes backed by 2-year manufacturer warranty giving you peace of mind.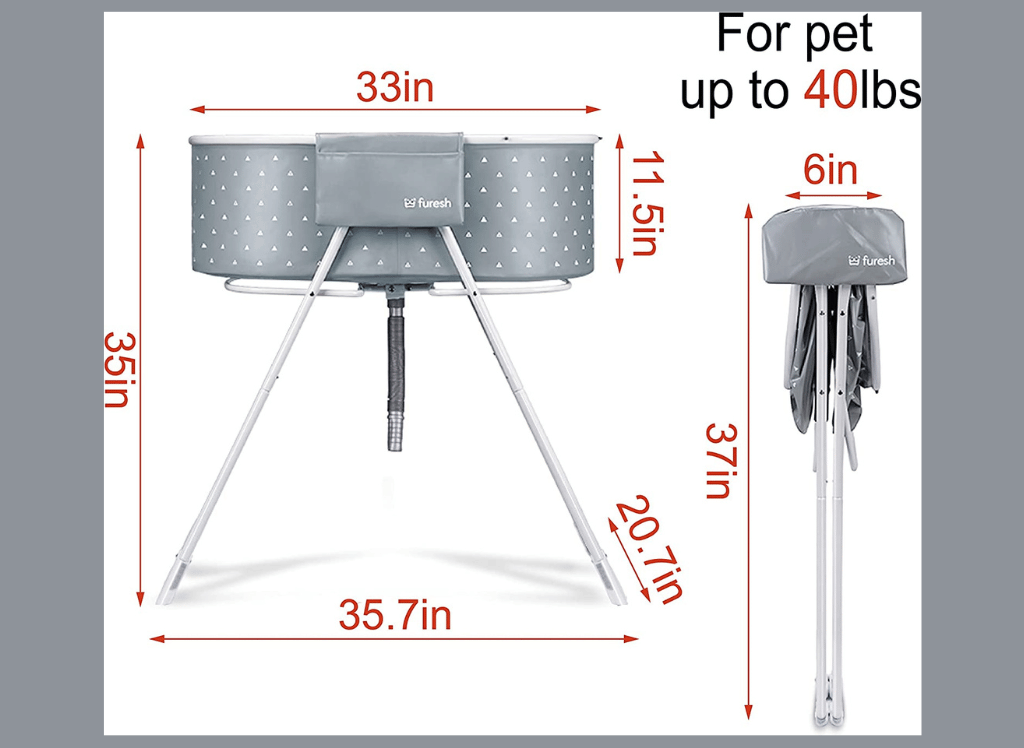 Brand: Furesh
Material: Marine-Grade PVC, Stainless Aluminum Tubing Frame
Size: 33" long, 17.8" wide 11.5" deep (For Small and Medium Pet)
Special Feature: Light Weight and Portable
---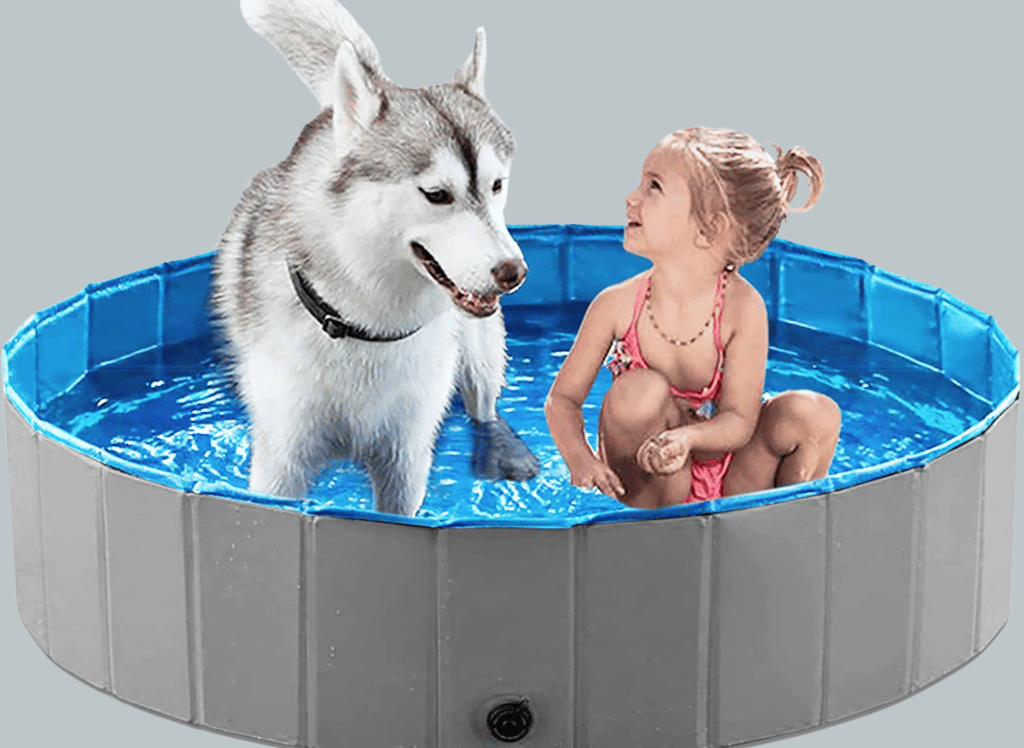 Jasonwell Foldable Dog Pet Bathing Tub Pool Collapsible
Check Price on Amazon
Why We Love It
Jasonwell Portable and Foldable Pool is the perfect solution for pet owners on the go!
This pool can be used as a dog pool, kiddie pool, wading pool, or pet bathtub. It's easy to set up and drain with no need for inflation - just unfold it, fill it with water and you're good to go.
The included extra hose connector also makes draining quick and simple. With its heavy-duty vinyl construction composed of three layers laminated together with a polyester mesh that is both puncture-resistant and prevents outward collapse, this portable pet pool by Jasonwell offers excellent durability.
Plus, its inner wall lining features a nonslip texture to help prevent pets from slipping during use. It comes in five different sizes so you can find one that's suited for your puppies, small dogs, or large dogs alike!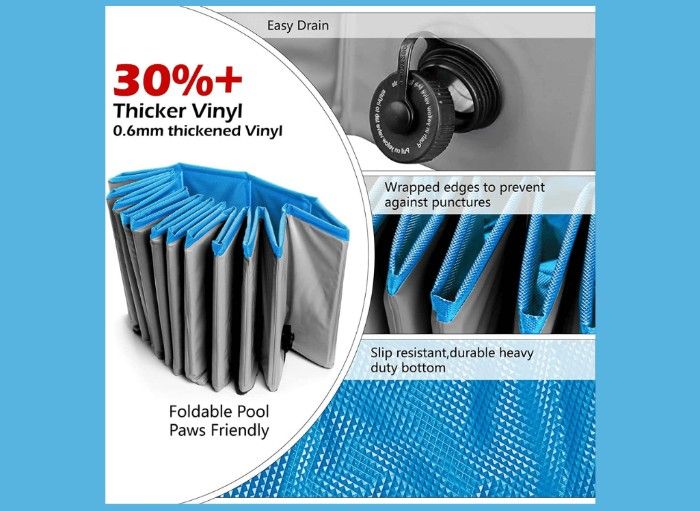 Brand: Jasonwell
Material: 3 Layers Laminated Heavy Duty Vinyl With Polyester Mesh
Size: Small 32" x 8", Medium 39.5" x 12", Large 48" x 12", XL 55.1" x 12", XXL 63" x 12"
Special Feature: Easy To Store
---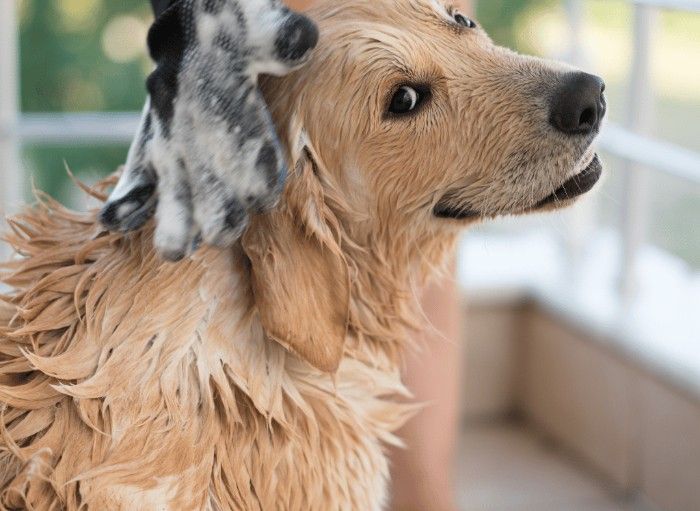 Dog Grooming Tubs FAQ:
1. What Is the Best Type of Tub for Bathing My Dog at Home?
The ideal tub for bathing a dog at home is ideally one with non-slip surfaces and high sides to prevent spills and accidents. Stainless steel tubs are often recommended, as they are durable, easy to clean, and rust-resistant.
2. How Often Should I Bathe My Dog, and How Long Should the Bath Last?
The frequency of bathing your dog depends on their activity level and coat type. Generally, it's recommended to bathe your dog once a month, but dogs with skin issues may require more frequent baths.
The length of the bath should be about 10-15 minutes, depending on how dirty your dog is.
3. Can I Use Human Shampoo on My Dog, or Should I Use a Dog-Specific Shampoo?
While human shampoo may seem like a convenient option, it's not recommended for use on dogs. Human shampoos can strip the natural oils in your dog's coat and lead to dry, flaky skin.
Use a dog-specific shampoo that's gentle and pH-balanced for your dog's skin.
4. How Can I Make Bathing My Dog Less Stressful?
Dogs can often feel anxious or nervous during bath time, especially if they've had a bad experience. To make the process less stressful, create a calming environment with soothing music or white noise, and use treats or rewards to encourage good behavior.
5. What Is the Best Way to Dry My Dog After a Bath?
After bathing your dog, use a towel to first dry their coat, then follow up with a blow dryer set to low, using a gentle, circular motion.
Be sure to keep the blow dryer moving and not too close to your dog's skin to prevent overheating. You can also use a special drying tool or absorbent towel designed specifically for dogs.
6. Why Should I Not Bathe My Dog in My Bathtub?
Bathing your furry companion is an essential part of their grooming routine; however, it is crucial to do it the right way. While you may think your bathtub is a perfect spot for your dog's bath time, it might not be the best option. First and foremost, your dog's fur will shed a lot, which can clog your plumbing and damage your pipes.
Moreover, the chemicals in the shampoo can leave behind residue that could harm your family's health.
Additionally, your dog may feel anxious and uncomfortable in the slippery bathtub, making it hard to get them clean. Instead, consider using a designated pet-bathing tub or even a professional groomer to take care of your furry friend's hygiene needs.
By doing so, you're not only keeping your home's plumbing system safe but also ensuring your dog's physical and emotional well-being.
7. Should I Bathe My Dog in Warm or Cold Water?
While some may believe that cold water is the way to go, others prefer warm water for a more comfortable experience.
Ultimately, the choice of water temperature depends on your dog's preferences and needs. If your pup has sensitive skin, warm water may be the better option as it can soothe dry or itchy skin.
On the other hand, if your dog is overheating or has just engaged in a dirty outdoor activity, cold water can be a refreshing way to keep them cool and clean. It's essential to pay attention to your dog's behavior during the bath and adjust the water temperature accordingly.
So, whether it's warm or cold, make sure your furry friend gets the perfect bath-time experience that they deserve!
8. How Big of a Dog Bath Do I Need?
If you're a dog owner, ensuring your pup stays clean is likely at the top of your priority list. But when it comes to bathing them, you may be wondering just how big of a bath you need.
It's important to consider your dog's size, as well as their comfort level. A smaller dog may be perfectly content in a smaller bath, while a larger dog will require more space to move around.
Additionally, if your dog is anxious or nervous when it comes to bath time, a bigger bath may offer more comfort for them.
Ultimately, the size of the bath will come down to your dog and their needs. By considering their size and behavior, you can ensure they have a comfortable and stress-free bath experience.
9. Why Do Some Dogs Cry While Having a Bath?
It's bath time and suddenly your dog is vocalizing like no tomorrow. You might wonder what is going on to make your furry friend cry.
Although some dogs may enjoy the experience, others just can't seem to tolerate it. So why do some dogs cry during bath time?
It could be due to several reasons. Some dogs may feel anxious or uncomfortable standing on an unfamiliar surface, while others with hypersensitive skin may experience pain or discomfort from the water temperature or soap.
Additionally, some dogs may simply not like being restrained or the sound of the grooming equipment. Whatever the reason may be, understanding and addressing your pet's needs during bath time may help alleviate their distress.
10. What Dog Breeds Like Water the Most?
Dogs and water, a match made in heaven. For some furry friends, the mere sight of a lake or kiddie pool is enough to send their tails wagging with excitement.
But, which breeds are the most water-loving? While many dogs enjoy a dip in the pool, some breeds were practically made to be in the water. Labrador Retrievers are perhaps the most well-known water-loving breed with their webbed paws and waterproof coat.
However, there are others like the Portuguese Water Dog, known for their swimming skills and affinity for retrieving, and the Otterhound, a breed whose name alone seems to suggest a love for aquatic adventures.
When it comes to choosing a water-loving pup, it's all about finding the breed that best fits your lifestyle and love for all things H2O.
Final Thoughts
Choosing the right dog grooming tub for your four-legged friend can make a huge difference in how efficiently you handle your pet care business. Not only will it provide comfort and convenience for both you and your canine clients, but it can also help to ensure that all of their needs are met with ease.
No more washing them in your bathtub or kitchen sink. With the variety of sizes, shapes, features, and accessories available on the market today, there's sure to be an option out there that fits both your budget and needs perfectly.
Investing in quality tubs for bathing dogs is key when running a successful professional groomers business - so don't hesitate to take some time researching different options before buying a pet bath!
If you are interested in entertainment while you shop, you can get a 30-day free trial of Amazon Prime Music or listen to your favorite audiobook with Two Free Audiobooks from Audible Plus! Additionally, if you want to take advantage of 2-day shipping, try Amazon Family 30-day Trial.
Thank you for reading!
Your friend,
Kelly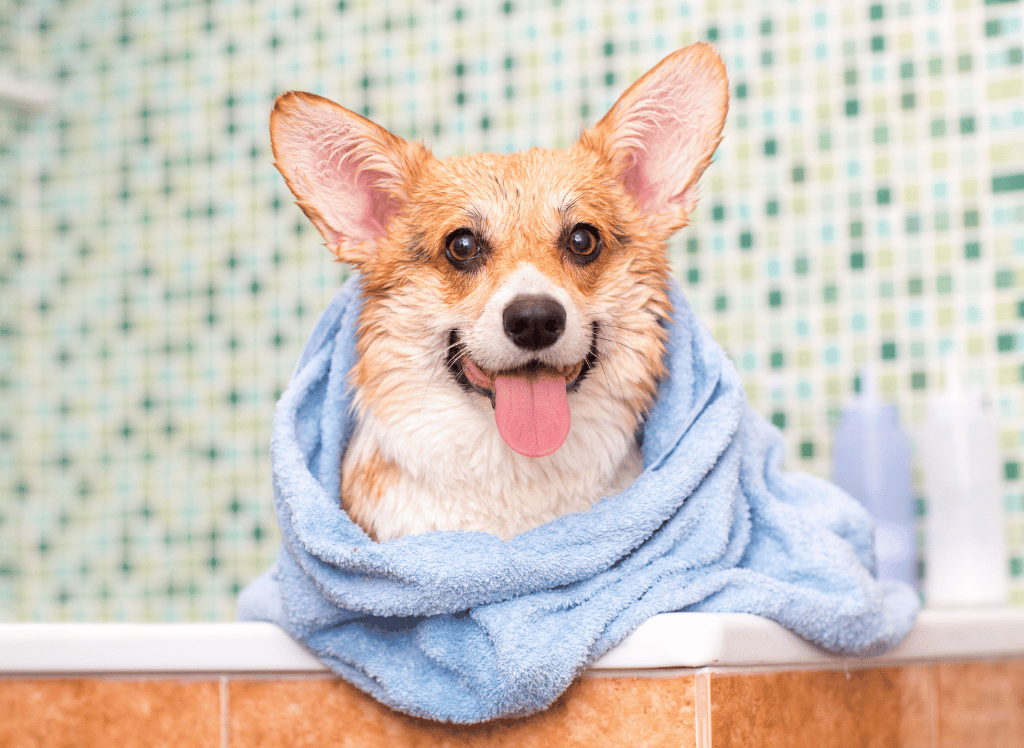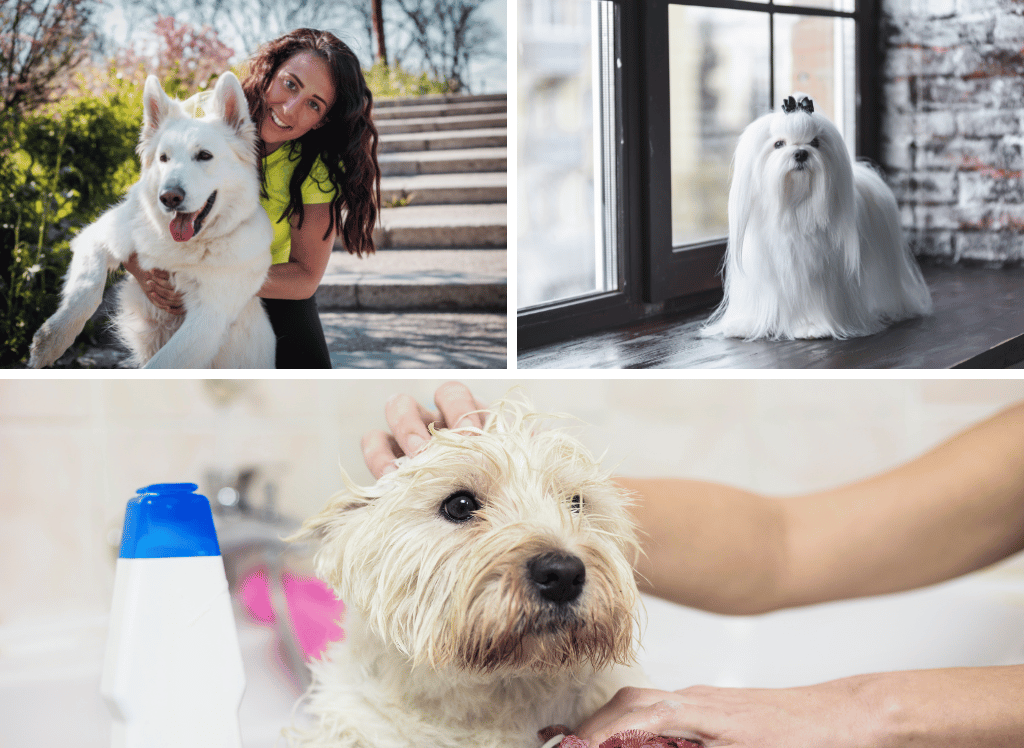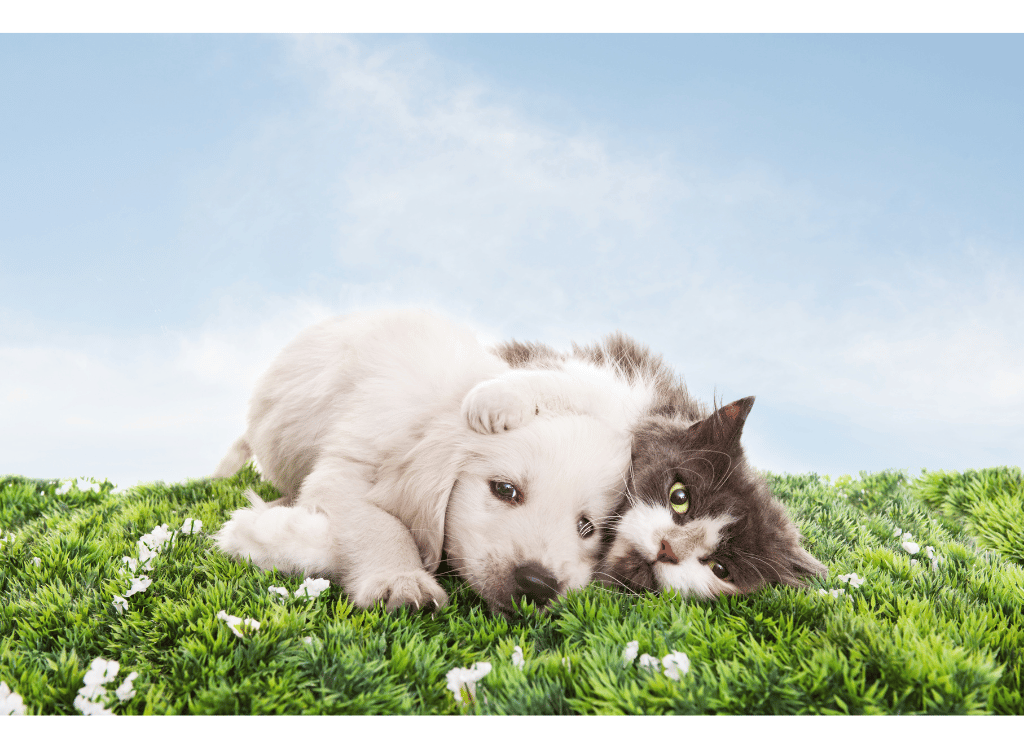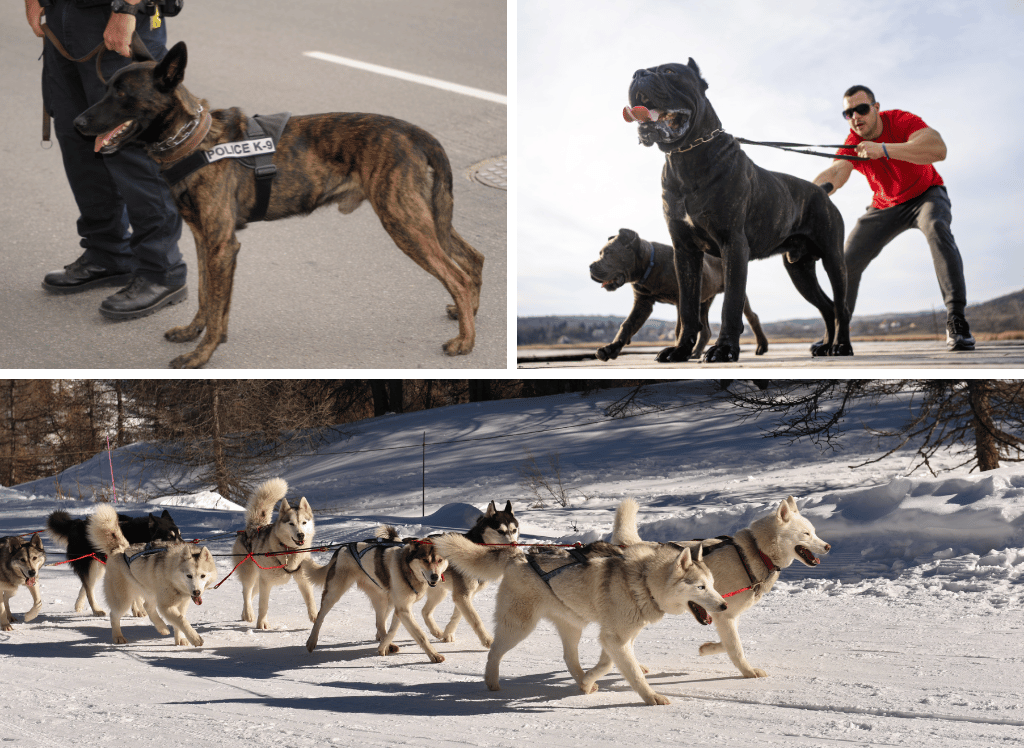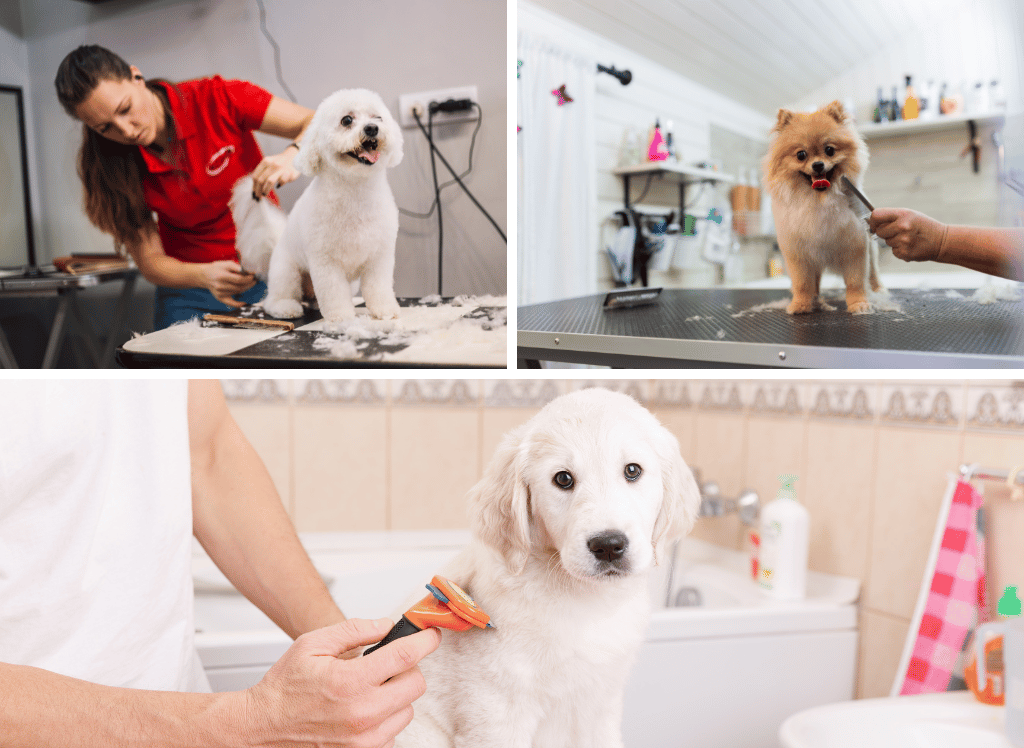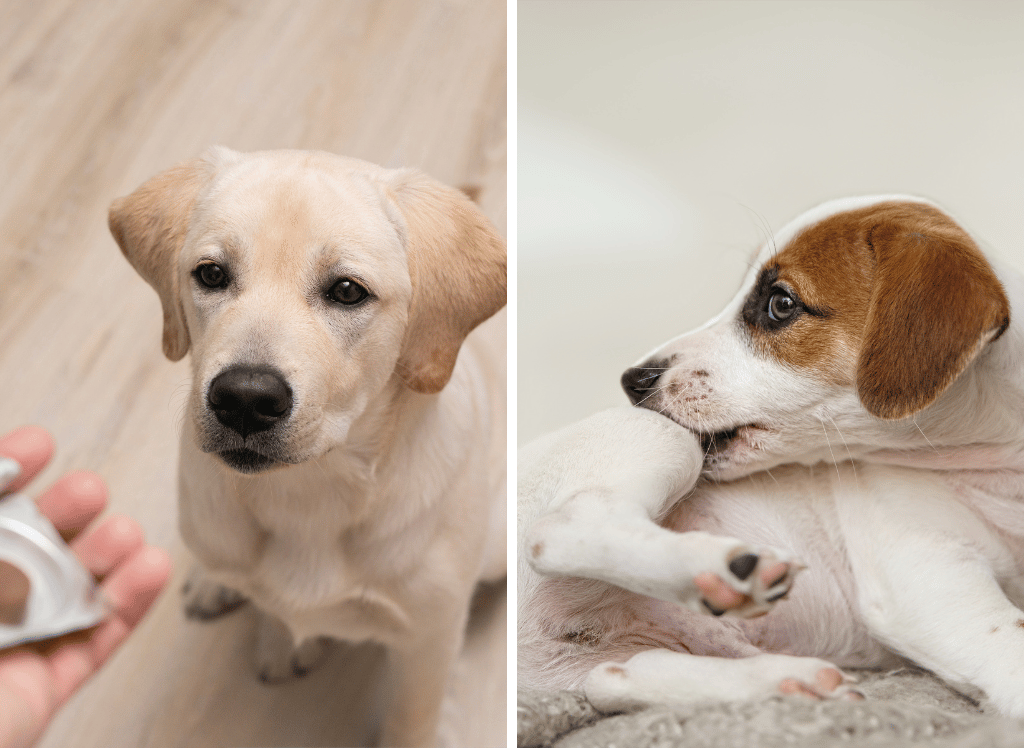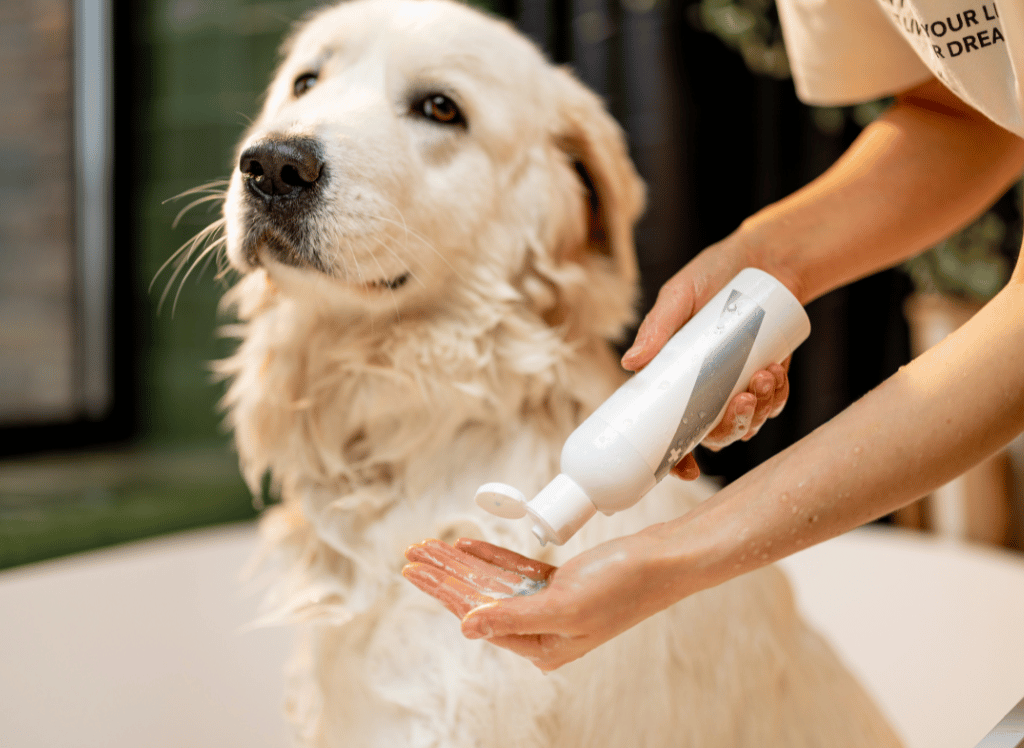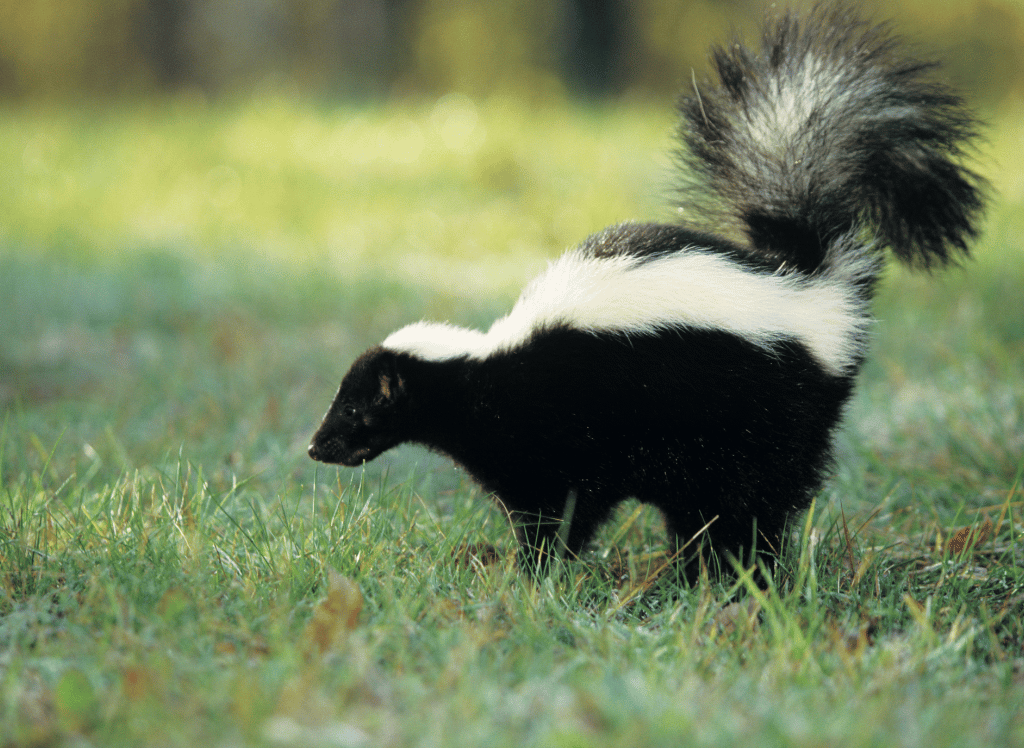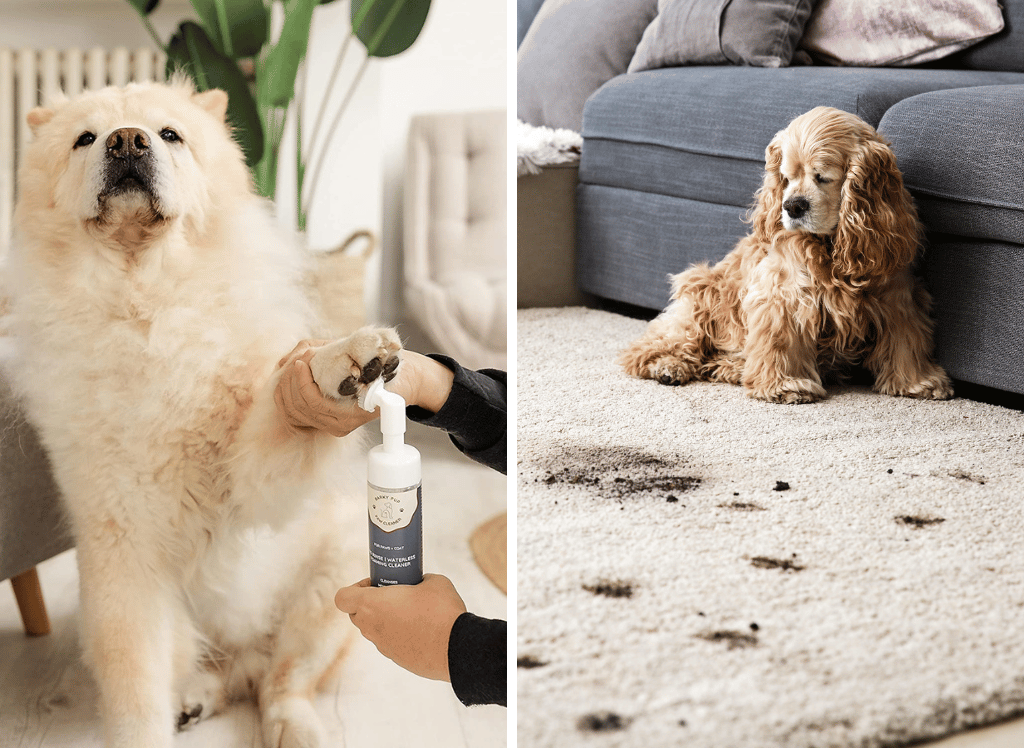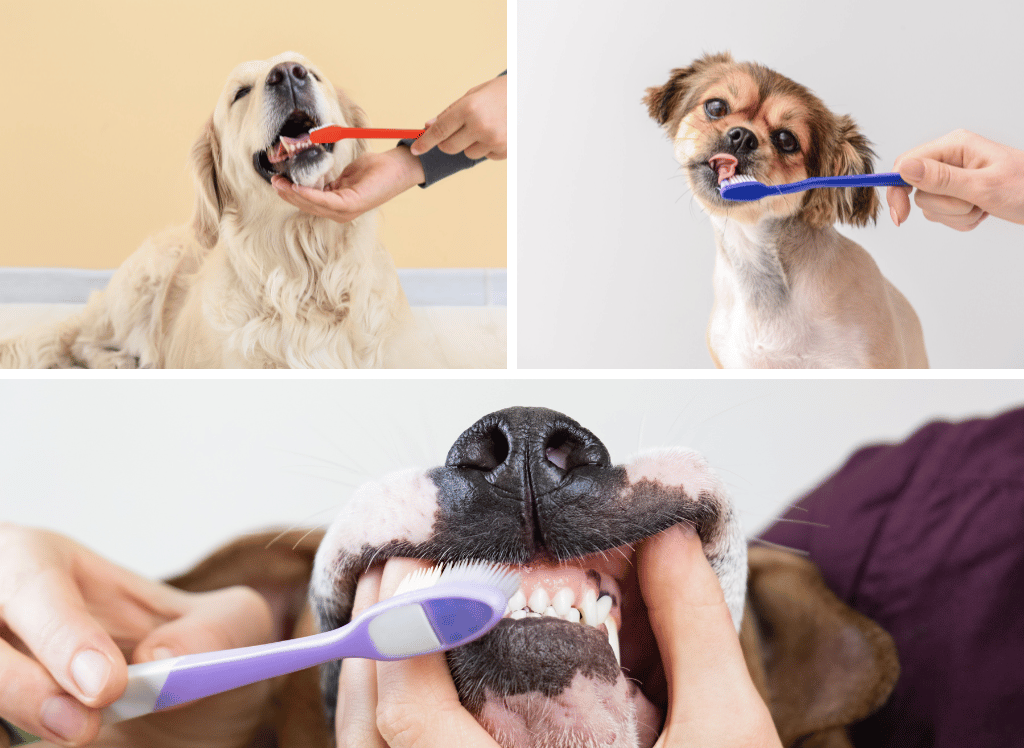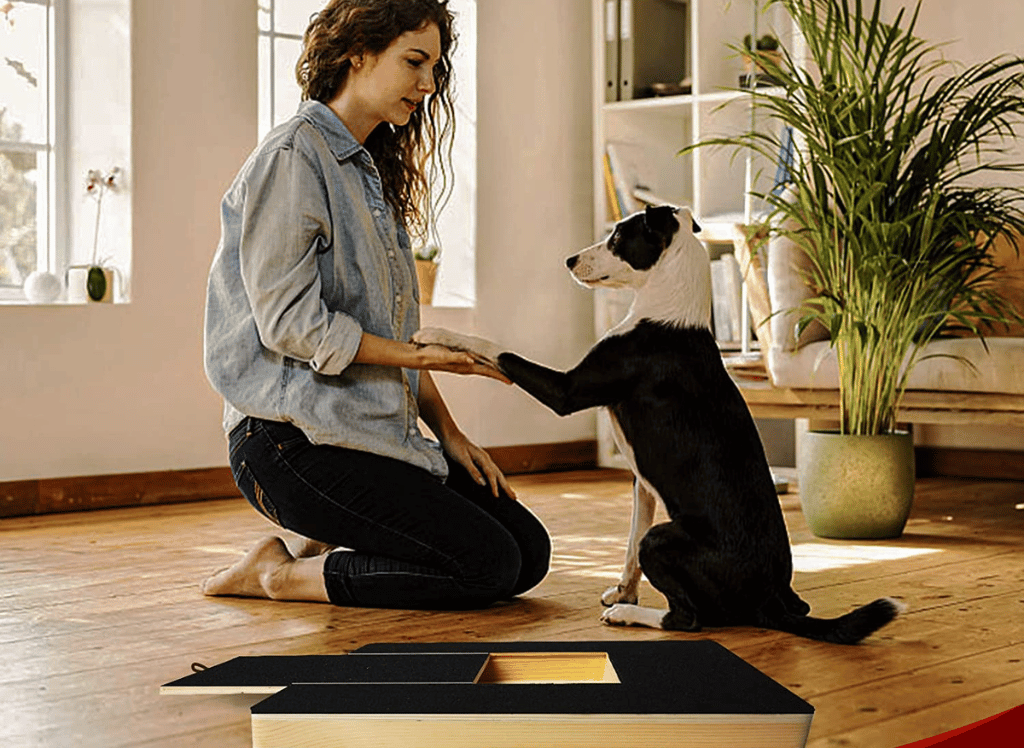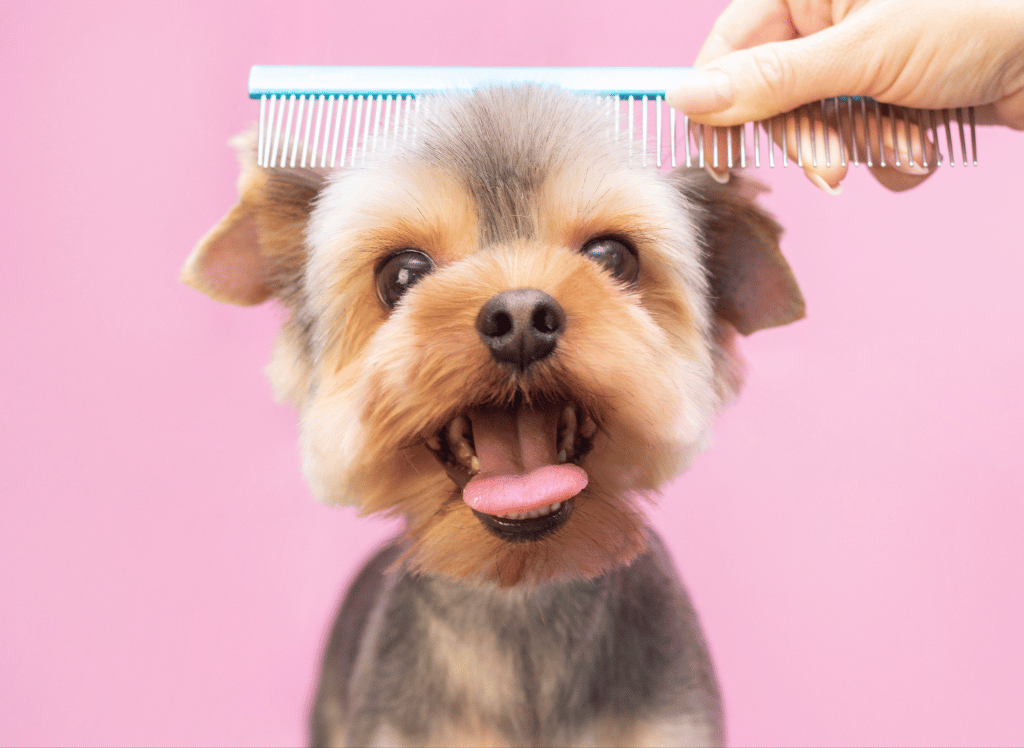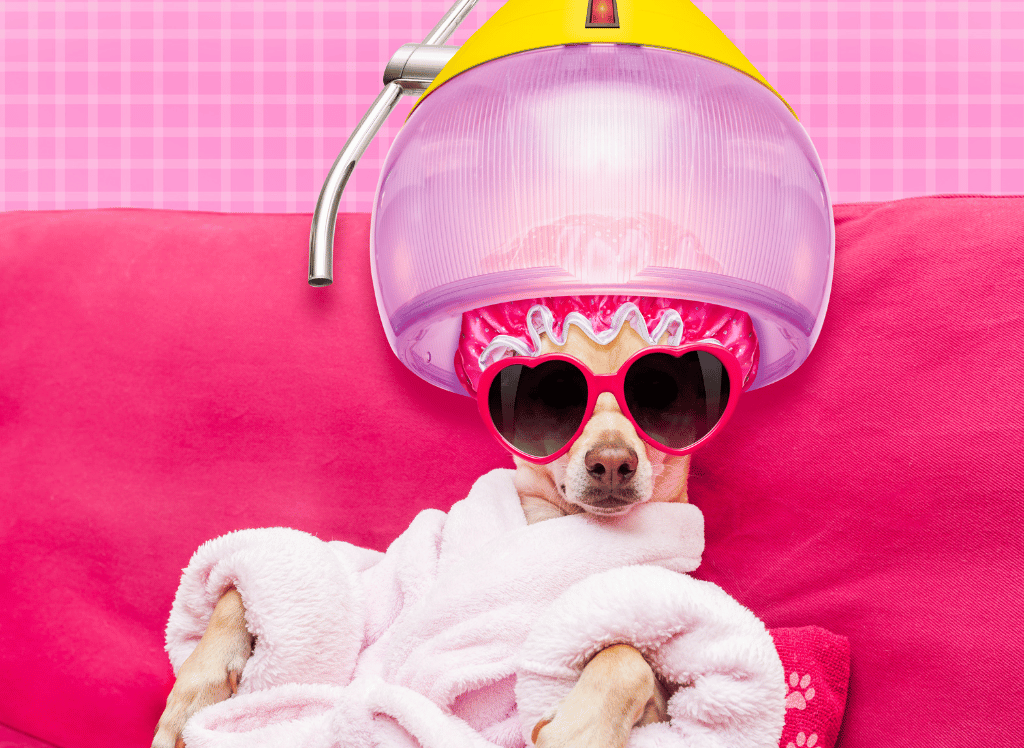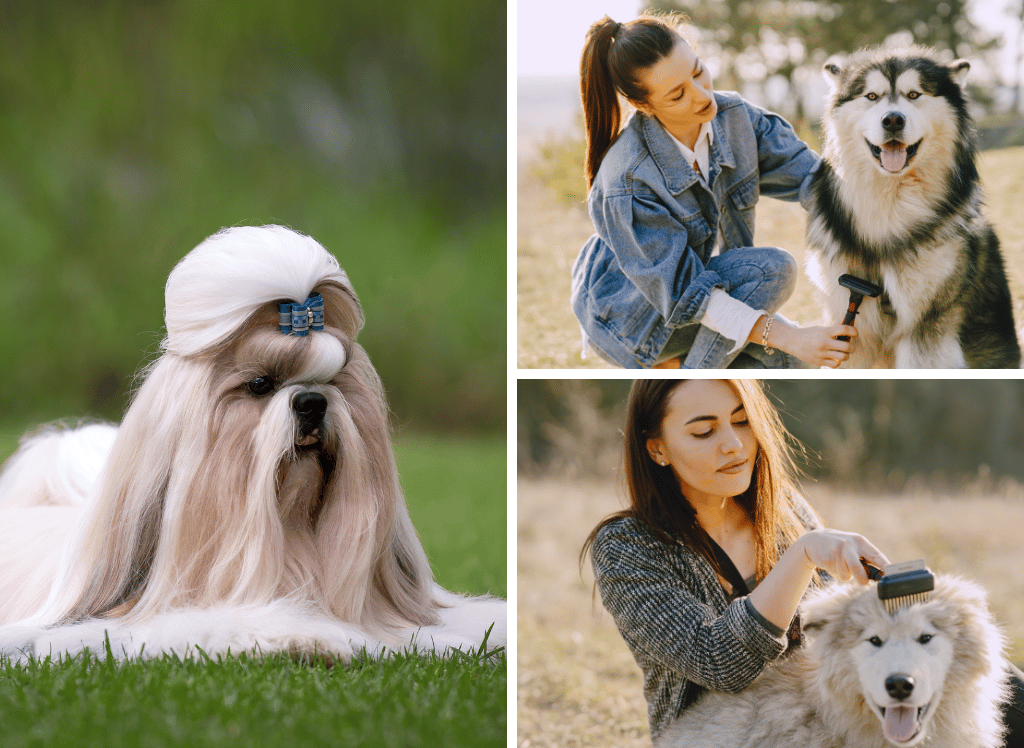 Are you looking for the best products? We've got you covered! Our editors independently selected each item on this list. Factsfanatics may collect a share of sales or other compensation (at no cost to you) from links found within these pages if they choose to buy something (that's how we stay in business); as an Amazon Associate, we earn from qualifying purchases. Reviews have been edited for length and clarity; enjoy finding your next favorite thing today!